Colin Farrell Set to Get Disney-fied!
Written by Sarah Osman. Published: June 20 2012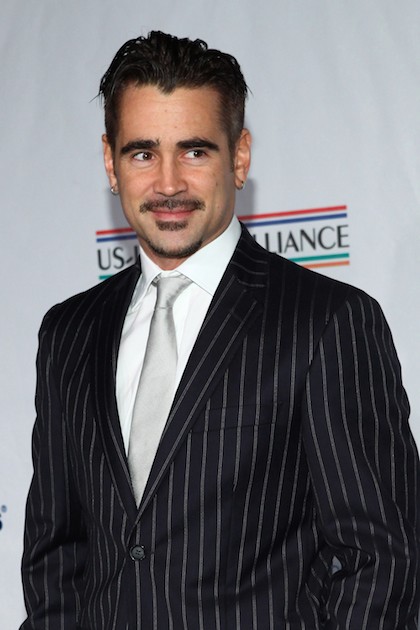 Irish hunkColin Farrell has recently been in talks to join the cast of Saving Mr. Banks, the Disney film which tells the tale behind its charming classic, Mary Poppins.Farrell would join Emma Thompson and Tom Hanks in the film, which explores the life of authorP.L. Travers, who penned the book about the infamous nanny. Thompson is set to portray Travers in the film, which is being directed by John Lee Hancock, and will focus between Travers's childhood in Australia and her experience working with Disney on the film.
Farrell would star as Travers's father, an alcoholic banker who slowly slides into financial hardship. Travers had a close relationship with her father, and he had a deep effect on her writing. Much of Mary Poppins actually reflects Travers's difficult childhood and her mourning for her father, who died when she was seven years old. In fact, Mr. Banks -- the stuffy father of the Banks children inMary Poppins -- was inspired by Mr. Travers.
The books series that the film Mary Poppins is based off of is surprisingly dark, and Travers admitted to hating the animated sequences in the film so much that she refused to work with Disney on another Poppins adaptation. It took 15 years for the film to finally hit the big screen, as Travers and Walt Disney consistently battled over the lighter version of Mary Poppins in the film (she is much crueler in the books), the songs, and the animated sequences. Saving Mr. Banks will detail all of the strife between Disney and Travers, which should be quite an interesting battle to watch. Tom Hanks will portray Walt Disney.
While the film is rumored to be very "Disney", Travers's life certainly wasn't -- and neither is Farrell's. It will be interesting to see his take on the characters, as well as Thompson's of the moody writer. Saving Mr. Banks is set to start shooting in the fall.
(Image via B.Dowling/WENN)
- Sarah Osman, YH Staff