CINEMA IN YOUR CITY: Los Angeles, California
Written by Caroline Thayer. Published: February 01 2016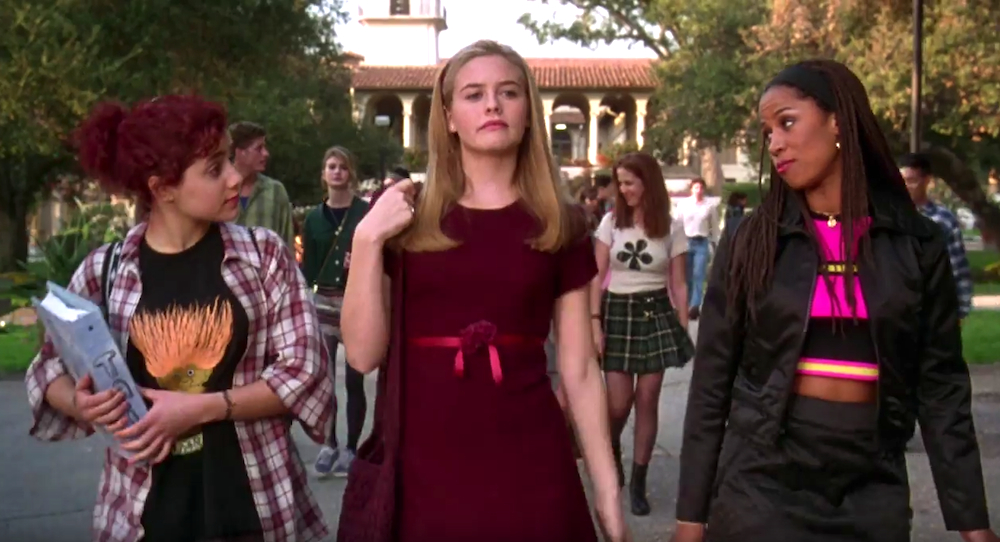 Hello readers! It has been a minute since I introduced you to the "Cinema in Your City" series, but I am excited to share with you Part 2, which focuses on one of the most dazzling places in the world, and the home of Young Hollywood's operations: Los Angeles!
While most blockbuster movies are filmed in the cities and neighborhoods encompassing Los Angeles, they don't always take place in this treasured city. The three films I have selected will forever be known as classics, with stellar casts, storylines, and locations that highlight the uniqueness of all the places that fall under the umbrella of L.A.!
Clueless (1995)
Clueless is my favorite movie of all time. If you haven't seen it, you should probably change that asap. The story, from the outsider's perspective, is simple: rich girl plagued with first world problems lives a glamorous life and wants to tell you about it. The movie has much more depth, though, as it is a screenshot of the trends of the times and in Beverly Hills in the 1990s. Cher Horowitz (Alicia Silverstone), the ultimate Queen Bee who puts the likes of Regina George in Mean Girls or Blair Waldorf in "Gossip Girl" to shame, is living a privileged life as the daughter of a wealthy lawyer in ritzy Beverly Hills. Despite seeming shallow on the surface, deep down, Cher cares immensely about the well-being of those around her, and proves that the stereotypical superficiality that often accompanies those that live in Los Angeles is just that: a stereotype. In terms of where in Los Angeles you can find some of Clueless's memorable locations, look no further than shopping centers. Cher is notorious for her immense wardrobe, and in real life, the shops that she hits up are in the Beverly Center and the Westside Pavilion. Remember that stop sign that Cher "totally paused" at? Well, you can even find that in Beverly Hills too. According to research, the stop sign is at the intersection between Elevado Avenue and North Hillcrest Road. Don't try recreating Cher's memorable moment of near catastrophe, though, please. Oh, and that liquor store where Cher gets mugged with the big clown sign? That's actually in North Hollywood, NOT Sun Valley. Despite the silly yet adorable plot line of the film, Clueless does give a timeless glimpse of one of the most regal and celebratory cities in the country, and certainly remains as a relevant representation of Los Angeles today.
Pretty Woman (1990)

Man gets lost and woman offers help. Woman turns out to be an escort and man is intrigued. Romance ensues, and the rest is history: this isPretty Woman. These are the essentials you need to know to understand the plot of Pretty Woman if you haven't seen this unconventional take on a traditional rom-com. This movie is full of revered L.A. spots that tourists and locals frequent. Many places are filming go-tos that are often used in current movies, such as Rodeo Drive, the Beverly Wilshire Hotel, and Hollywood Boulevard. Rodeo Drive, the epitome of glitz and glamour, is where we see Vivian (Julia Roberts) being turned down, and then subsequently waited on hand and foot, in a local boutique while shopping. Once she shows up with Edward (Richard Gere) on her arm, the embarrassed staff of the shop that once looked down upon her have no choice but to present her with lavish outfit choices and remain attentive. Here's a secret about that store -- it's not actually located on Rodeo Drive; you only have to walk a few feet to Santa Monica Boulevard to find this location. Though this location isn't exactly found where it's portrayed in the movie, the Beverly Wilshire, a classy hotel regularly visited by A-list celebrities, is indeed geographically well represented in Pretty Woman. The hotel can be found on Rodeo Drive as well. From Beverly Hills to Hollywood, Pretty Woman shows us two very different sides of Los Angles. The film begins at the legendary Hollywood Boulevard, which is not as glamorous as it sounds. We are introduced to Vivian and Edward in one of the less-savory sections of Los Angeles, though this area is important becomes it represents the convergence of two widely different people that are meant to compliment one another. This scene literally sets the stage for the tumultuous times that are to come, and the unexpected ups and downs that we see Vivian and Edward encounter all throughout Los Angeles.
The Graduate (1967)
Before I begin, let's make sure we are talking about the right The Graduate movie. I am about to reference the film from 1967 (an oldie but a classic), so prepare to hear about an aged area or two of Los Angeles. The story follows a "dazed and confused" Benjamin Braddock (Dustin Hoffman) who returns to his hometown of Pasadena and falls for a young lady… and her mother, the notorious Mrs. Robinson (Anne Bancroft). I'm always curious about houses featured in movies -- I wonder if they are actually in the town that they are supposed to be portraying or if they even exist in real life. A lot of times, studios recreate entire homes and neighborhoods in their sound stages or on their backlots that are torn down after production; it's crazy. Mrs. Robinson's home is set in Beverly Hills, and indeed the real home can be found on North Palm Drive! This is the location where she comes onto Benjamin, forever giving young men out there the confidence and mindset that they too can get themselves a MILF. The ever-important Taft Hotel, where all the rendezvous of Mrs. Robinson and Benjamin occur, is actually the Ambassador Hotel, which used to be found in Los Angeles but was later torn down. The Graduate tells a fun story of all the secrets concealed in the City of Angels, and certainly showcases past and present locations that are important to the Los Angeles area.
I hope you enjoyed hearing about three important movies that are all based in the heart of it all, Los Angeles. Look for the continuation of this series -- our next stop is New York City!
(Screenshot via YouTube)
- Caroline Thayer, YH Contributing Writer