Catching Up With: Cary Elwes
Written by Sarah Osman. Published: November 06 2015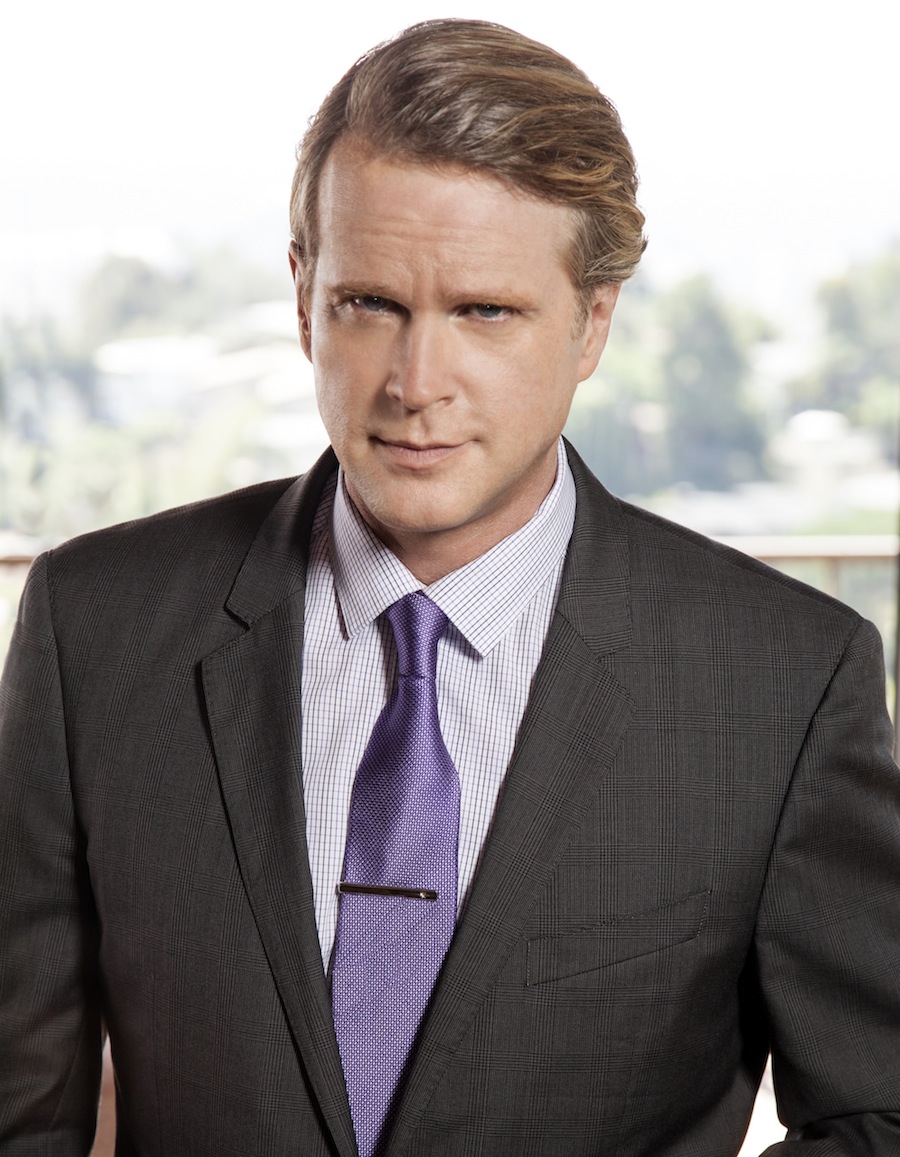 The talented Mr. Cary Elwes is known primarily from his work as Westley from The Princess Bride, but he has had quite a few fascinating and diverse roles over his long career, from theMel Brooks satire Robin Hood: Men in Tights to the dark and horrifying Saw. He has just taken on yet another intriguing role, this time on Crackle's first scripted drama, "The Art of More". The series follows Graham Connor (Christian Cooke) as he attempts to break into the cutthroat world of auction houses by exploiting connections to antiquities smuggling rings. Elwes co-stars as Arthur Davenport, an eccentric collector of art and illegal antiquities who helps mentor Connor. Check out the trailer below: 
Well, that certainly puts "Antiques Roadshow" in a whole new light, eh??
But that's not all Elwes has been up to. Last year, he released his first memoir, As You Wish: Inconceivable Tales of the Making of the Princess Bride, which chronicles his adventures on the set of the classic Rob Reiner film. The book has been a sensation even ended up on the New York Times bestseller list. He stopped by the YH Studio a year ago to tell us more about it:
Elwes is every bit as charming in real life as you would expect him to be. During our chat, we discussed his latest show, his own connections to the art world, and one of the most unusual fan interactions that he's ever had!
YH: What can you tell us about your new show, "The Art of More"?
CE: It's a show primarily about greed. It follows the lives of four people who are involved in the art community. Some are dealing in stolen art. Some are dealing in fake art. But they are all very greedy folks, all looking to try to make a name for themselves in the art world. They're very fun characters to play. I'm not sure I can speak for the other actors, but I enjoy the character that I play. 
YH: "The Art of More" also touches a bit on auction houses. Was this a surprise to you that auction houses were so competitive, and what sort of research did you do to learn more about them?
CE: All auction houses are very competitive. It's a very high-end market. You are talking about millions of dollars exchanging hands in a very short space of time. The only thing you can compare it to is Wall Street. If you don't think that Wall Street is competitive, then you can only imagine when millions of dollars are exchanging hands over a piece of art, that's going to be just as competitive.
YH: Your character, Arthur Davenport, is a quirky art collector. Do you own any art of your own or have a favorite artist, especially since you have so many artists in your own family?
CE: I own some art. As you say, I grew up in the art world. The part was sort of a natural fit for me in that regard. I enjoy having art around me. I don't have a tendency to be a serious collector. I'm more of an amateur. I am not an artist in real life. I am only an artist on camera.
YH: Is filming for a streaming service different than, say, filming for a traditional television show?
CE: No, not at all. It was exactly like shooting a regular TV show, except the hours were better. Say, with a procedural, you end up working a lot longer hours, but for this, it was actually very reasonable.
YH: Can you tell us a bit about your work with Mercy Corps?
CE: Mercy Corps, unlike any other NGO who arrive at any manmade or natural disaster and provide immediate assistance for those who are suffering, with the essentials such as medicine, food, shelter, Mercy Corps actually sticks around after all the other agencies have left to help that community get back on its feet. Their goal is the long-term rather than the short-term fixes. They're looking to actually put the community back on its feet. I thought that was very progressive way of thinking and helping those who have been devastated.
YH: Many of your fans would most likely recognize you from The Princess Bride. Over the years, have you had any interesting reactions from fans regarding the film?
CE: I talk about it in the book, As You Wish: Inconceivable Tales of the Making of the Princess Bride. One in particular is a story about a girl -- she was a teenager -- she lifted up the back of her hair and showed me beautifully tattooed calligraphy on the back of her neck that read "As you wish." She handed me a marker pen and said, "Would you sign it to me?" And I said, "What do you mean?" And she said, "Well, I want to get a tattoo of the signature." I sort of balked really and said, "I'm not so sure about that." Her mother was standing right next to her went, "Do it. Do it now." So yeah. You never know. Some poor girl is wandering around out there with my name tattooed on the back of her neck.
YH: How much of a challenge was it to write your memoir, As You Wish: Inconceivable Tales of the Making of the Princess Bride?
CE: I was certainly intimidated, but I had a lot of help. It certainly takes a village to write a book, and I had a lot of help, not only from just my co-stars and filmmakers, but also I had a guy, Joe Layden, who co-wrote the book with me, and I really couldn't have done it without him.
"The Art of More" premieres Tuesday, November 19, on Crackle, a Sony-owned free digital streaming service available through Apple TV, PS3, Roku, Xbox 360, and Sony Blu-ray players.
In the meantime, be sure to pick up a copy of Elwes's book, As You Wish: Inconceivable Tales of the Making of the Princess Bride, and keep up with him on Twitter!
(Photo via Miranda Penn Turin)
- Sarah Osman, YH Contributing Writer