Carrie Underwood to "Do-Re-Mi" for 'Sound of Music' Broadcast
Written by Katie Marzullo. Published: December 01 2012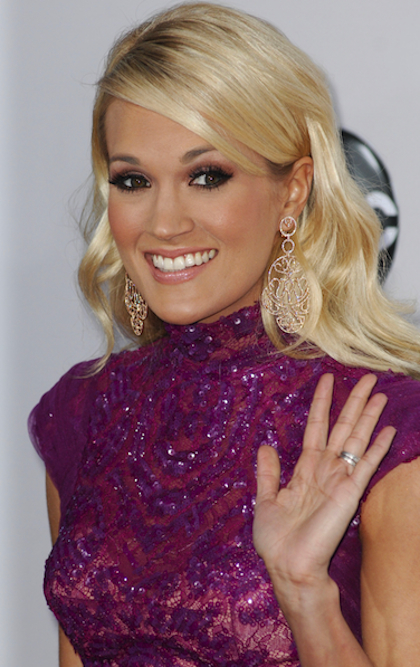 THE HILLS ARE ALIVE, with the sound of a pretty little souped up 4-wheel drive…!
Carrie Underwood is taking her country twang to the mountains of Austria for a one-night only live broadcast of Rodgers & Hammerstein's classic musical The Sound of Musicon NBC. The "American Idol" champ-turned-Country Queen will be taking on the lead role of Maria Von Trapp, the nun-turned-singing governess made famous by Julie Andrews in the 1965 Oscar-winning film.
Now, some of you might be wondering what the blonde bombshell, famous for singing about two-timing cowboys with a penchant for karaoke, might have in common with a WWII-era Austrian nun who makes clothes for her brood of stepkids out of drapes. Besides singing, that is. And you're not alone! However, Carrie is quite capable of stepping out of her country mold and into something a bit more… traditional. You don't win "American Idol" by being a one-note pony! Turns out, she's already sort of familiar with this material, having performed the title tune on a broadcast of "Movie Rocks" for CBS a few years back. Check it out below, naysayers:
But if you're still not sold as of right now, you'll have plenty of time to get used to the idea, because the program isn't slated to air until next holiday season. But keep your lederhosen handy anyway!
(Image via Apega/WENN)
- Katie Marzullo, YH Staff Editor