Can Tina Fey Catch TV Lightning In a Bottle Again?
Written by Sarah Osman. Published: August 21 2013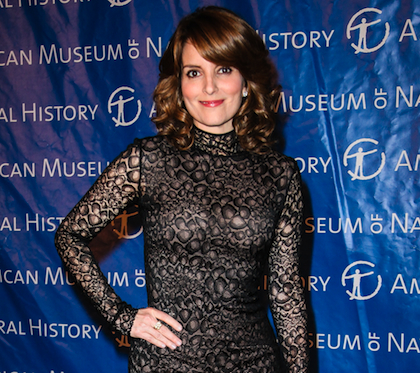 "30 Rock" scribe and star Tina Fey is headed back to our TV sets! Fox recently brought a straight-to-series order of Fey's latest show, an untitled multi-camera comedy which takes place at a women's college that has just opened its doors to men for the first time. The show, which is being produced by Fey, Matt Hubbard, and Robert Carlock, was fought over by multiple networks, but in the end, Fox sealed the deal. Hubbard is set to pen the show while Fey has no plans to star in it.
This is the second project to come from Fey this season. Fey also helped fellow "30 Rock" writer Colleen McGuinness write a workplace comedy in which a woman reconnects with her estranged husband and finds a new home and family on Fire Island. The show was immediately sold to NBC.
Fey's first show was one of the only shows to immediately receive a straight-to-series order. Of course, it's no wonder that it did -- Fey is a hilarious, Emmy-winning writer. Even if you never got to catch "30 Rock" (and you should, because it's awesome!), there's no denying the cultural impact Mean Girls has had on us. Seriously, how did we ever get by without the word "fetch" in our every day vernacular?
Are you excited to see Tina Fey's new TV show?
(Image via Kyle Blair/WENN)
- Sarah Osman, YH Staff