Can A24's 'Hereditary' Live Up to the Horrifying Hype?!
Written by Melissa Breccia. Published: June 05 2018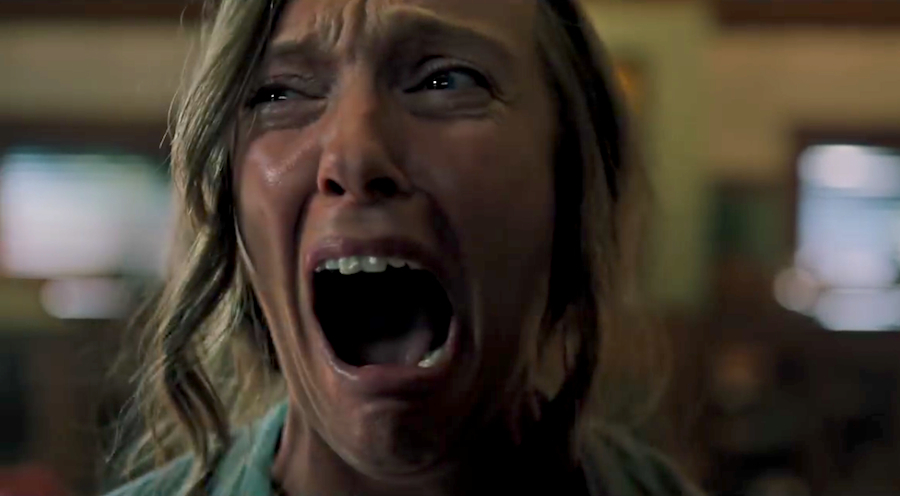 It's been months since A24 dropped the trailer for a film that has terrified audiences into offering perfect Rotten Tomatoes scores. Often described as this generation's TheExorcist, the horror film Hereditary is only a few days away from unleashing its traumas on the public. It's no surprise, as A24 has been responsible for releasing a consistent series of hits across all genres. One of their most notable films, The Witch from Robert Eggers, delved into emotional disparities to scare audiences. Cheap thrills don't seem to work like they used to, and these new horror/thriller films have taken note. While the hype is a lot to live up to, the responses to Hereditary are beyond promising.
Hereditary is writer-director Ari Aster's first feature, which is impressive considering the resounding praise the film has been receiving. It was one of the most talked about movies at Sundance Film Festival, but luckily the fine details of the film have been kept under wraps pretty well. (It's best to go in with little to no knowledge on the storyline.) The trailer depicts a family that has fallen into chaos after the loss of their matriarch, and the ways that people handle death. The name of the film comes from the fact that we are born into things beyond our control, unwillingly receiving certain traits from our families. Aster has described his film as "a family tragedy that curdles into a nightmare." 
Despite the fact that this film would succeed even without its innovative marketing, A24 still decided to reveal a creepy Etsy shop calledCharlies Creations, after one of the characters. In the film, the role is played by breakout star Milly Shapiro, and Charlie appears to have an affinity for creating twisted dolls out of household objects such as thread spools and light bulbs. The dolls are somehow the perfect combination of horrific and charming, with a bio that simply reads "more dolls every week ... will you take care of them?" There are unfortunately no items listed at this moment, but we'd love to grab one of these bizarre pieces.
Nearly all critics' reviews praise the film for offering a strong, relatable narrative. Hereditary is meant to test viewers' emotions and allow them to truly empathize with the events of the film. "Emotional terrorism" is an expression that has been offered byAV Club, and it's exactly what you'd want to hear in a review for this genre. The interesting thing about the film's comparison to the shock of 1973's The Exorcist is the fact that modern audiences have become largely desensitized in the past few decades, begging the question if it is possible to recreate that level of fear. At the time of its release, The Exorcist was one-of-a-kind, forcing audiences to witness something darker than they had ever seen before. In 2018, the public has already been subjected to a range of horrific elements, and it has become harder than ever to instill true shock in viewers. Luckily the wait is about to end, and we can all sign ourselves up for the torture.
Hereditary is out in theatres on Friday, June 8! Catch it before your weekend begins if you want to maximize your time, because you won't be able to sleep after this one.
(Image via A24)
- Melissa Breccia, YH Contributing Writer