Blumhouse's 'The Craft' Remake Unveils Its Coven of New Stars!
09-24-2019 by D.J. Rivera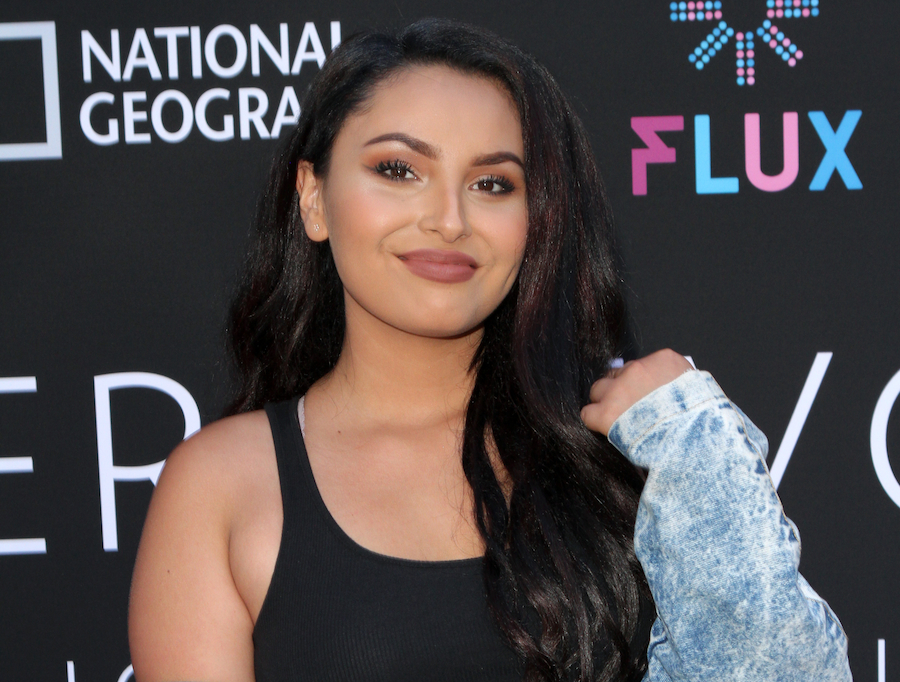 ( © Matthew Simmons/Getty Images)  
Blumhouse is the filmmaking machine that brought Halloween back from the dead and outdid all expectations with the final result. Now their next cinematic redo will be for the 1996 cult classic The Craft, and it now seems they have found the witches for their coven. The supernatural horror film will star Pacific Rim'sCailee Spaeny, Blockersactress Gideon Adlon, Selah and the Spades's Lovie Simone, and transgender activist and "Pose" actress Zoey Luna (pictured above). This all-female cast will be lead by writer, director, and producer Zoe Lister-Jones. 

Blumhouse has been a powerhouse when it comes to making great content, but their real expertise lies in the horror genre, making this ordeal all the more intriguing. The Craft is a beloved piece of cinema with its own following, so a lot is riding on this one. In their ambitious new version, Spaeny plays the new girl at school named Hannah. She's the typical high school outcast looking to fit in. Of course, she finds acceptance with a group that just so happens to practice and fully endorse witchcraft. Like most dealings with dark forces and black magic, things inevitably start to go awry. At first, they unleash a power that helps them solve all their problems. But slowly it begins to turn on them. Given what Blumhouse is known for with its other properties, audiences are in for some shocking experiences witnessing how they handle the spells and unforeseen consequences to occur in the motion picture.
The plot for the remake is very similar to the original story. In the '90s film, a new student named Sarah (Robin Tunney) is trying to make friends and ends up with a group of misfits no one at the school particularly cares for. Those wicked ladies were played byFairuza Balk, Neve Campbell, andRachel True. At one point, Tunney's character becomes the most powerful witch in their little coven outfit, which inevitably leads to mayhem. This story was one of the few at the time that featured powerful women and outcasts at the center of the narrative, which is one of the reasons it has resonated so well with its fans. The people behind it can see that as they seem to be doubling down on that aspect with who is both behind and in front of the camera. 
This isn't the first time an attempt has been made at making a new movie based on The Craft. There was initially a plan in place to make a direct-to-DVD sequel, something many '90s films and franchises attempted, like Cruel Intentions or Final Destination. That idea was eventually scrapped, which is probably for the better given how those are never that good, if you ask me. Sony, in their infinite wisdom, attempted a theatrical sequel written and directed by Honeymoon helmerLeigh Janiak. It was not known if, and there was little indication given, the original cast would return. But it was never meant to be, as that idea fell through and thoughts of anyCraft movie coming were left dead in the ground. Now it seems that it will finally happen.
Armed with a proven studio in reboots and a stellar new cast,The Craftwill make its triumphant return to cinemas. Blumhouse hopes to begin production on the film next Summer and has no release date at this time.