BBC Adapting J.K. Rowling's 'Casual Vacancy'
Written by Hannah Greene. Published: December 06 2012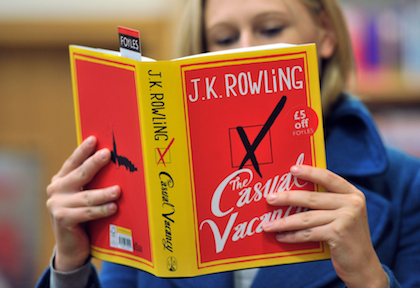 If you thought Harry Potter would be the last you would see ofJ.K. Rowling, you were sorely mistaken. Her material isn't hitting the big screen again, but the über successful writer is teaming up with BBC to adapt her adult novelThe Casual Vacancy into a TV show, and I'm intrigued!
The novel, Rowling's first for grown-ups, is set in the seemingly quaint community of Pagford, which, with a closer look, turns out to be a town of deception and war.
"I'm thrilled that the BBC has commissioned The Casual Vacancy," Rowling said in a statement. "I always felt that, if it were to be adapted, this novel was best suited to television, and I think the BBC is the perfect home."
The show is still in the early stages, but knowing the success of Harry Potter, we think this adaptation could be a huge hit!
Who do you think should join the cast of The Casual Vacancy?
(Image via Daniel Deme/WENN)
- Hannah Greene, YH Staff