Awkwafina Scripted Series Coming To Comedy Central!
Written by Brooke Sharland. Published: December 04 2018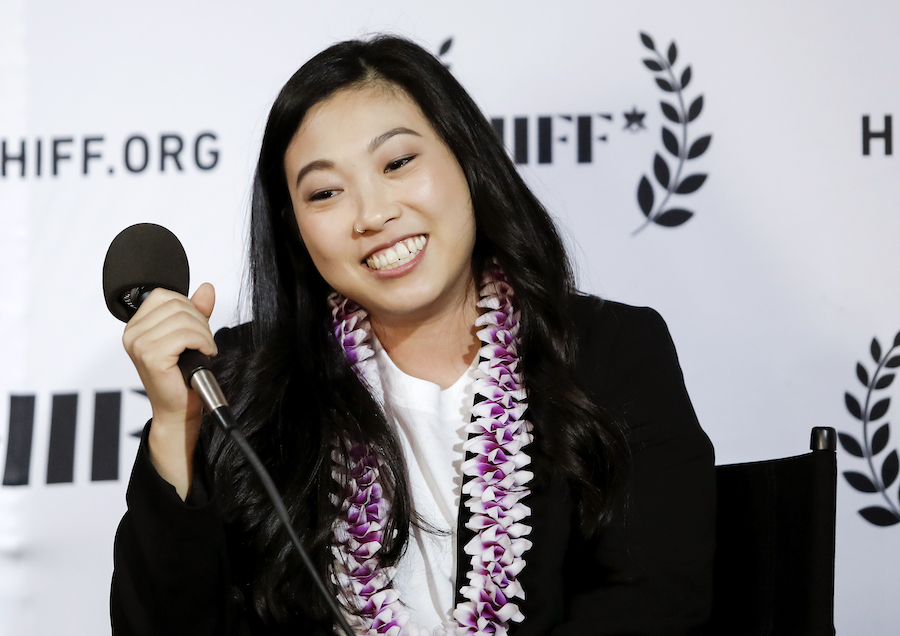 You know her, you love her, you laugh at her -- Awkwafina. Immensely talented, hardworking, hysterical to boot, I could go on. At this point, I'm pretty sure she's downright invincible and can do just about anything.
And now, it looks like she'll be getting her very own series on Comedy Central, self-titled "Awkwafina".
"I've been watching Comedy Central since I was old enough to hold a remote, and so many of their shows have defined who I am today," Awkwafina said in a statement. "I am so honored to be given their platform to tell the story of an Asian-American girl against the backdrop of the city I was raised."
The 10-episode scripted series will be based on the star's upbringing in Queens, NY. Her character will have a similar backstory, living in Queens with her father and grandmother and navigating through her 20s.
There's also some other pretty cool names attached to this project. BD Wong is signed on to the series as Awkwafina's father, andLori Tan Chinn is set to play her grandmother. We'll also see "Saturday Night Live" writer Bowen Yang on the show playing Awkwafina's more successful cousin.
Along with starring in the show, Awkwafina will also serve as an executive producer, and the pilot of the series is written by herself,Karey Dornetto, and Teresa Hsiao, with Lucia Aniello directing.
If we know Awkwafina, we know that there's no way she could let anyone down. MAJOR congrats go out to her -- we CANNOT wait to hear more about this show!
(Image via Tibrina Hobson/Getty Images)
- Brooke Sharland, YH Contributing Writer