Audio Clip of Chris Farley Voicing 'Shrek' Released Online!
Written by Kevin Donaldson. Published: August 06 2015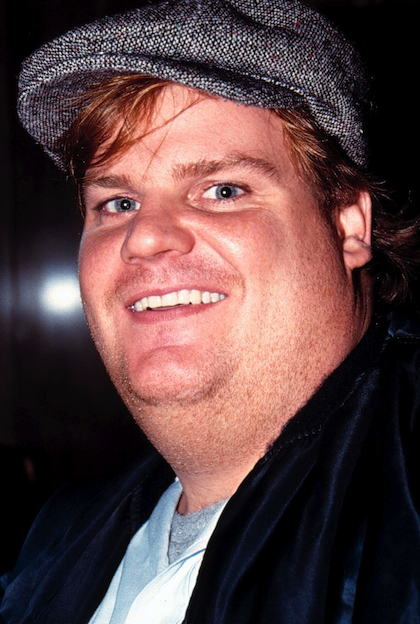 Something pretty cool happened today, folks, something we have long heard about but never actually got to hear for ourselves.
Remember that really popular Dreamworks franchise called Shrek? You know, the one about the ogre looking for love in a dysfunctional fairytale world? Well, I was a pup when that flick came out, starring Mike Myers as the title ogre Shrek, but I remember hearing that for a long time that Chris Farley was in fact originally supposed to voice the smelly onion of a creature before his too-soon passing.
Any Farley fans out there right now will be happy to know that a Dreamworks producer recently released some audio, accompanied by early storyboard art for Shrek, featuring the vocal talents of the late Farley. Take a look:
No Scottish accent was necessary it seems for Farley, and, I guess, there was a never a time where Eddie Murphy wouldn't have played Donkey. I love the original Shrek with Mike Myers, but man oh man, I would've loved to have seen one with Chris Farley. This is still a treat to hear, and I'm very happy to see this released finally, and just in time for the I Am Chris Farley documentarypremiering on Spike TV on August 10.
Farley's brother Kevin was also recently quoted as saying that Farley recorded almost all of his lines before his death. Does this mean there could be more clips in the near future? Maybe even some kind of recut of the movie? For now, we can only dream that something like that will surface.
I hope you enjoyed this clip as much as I did, and thank you to the Dreamworks producer who released this!
(Photo via Joseph Marzullo/WENN)
- Kevin Donaldson, YH Contributing Writer