Ashley Tisdale's "Shut Up and Dance" Cover Will Make You Swoon!
Written by Taylor Carter. Published: March 08 2017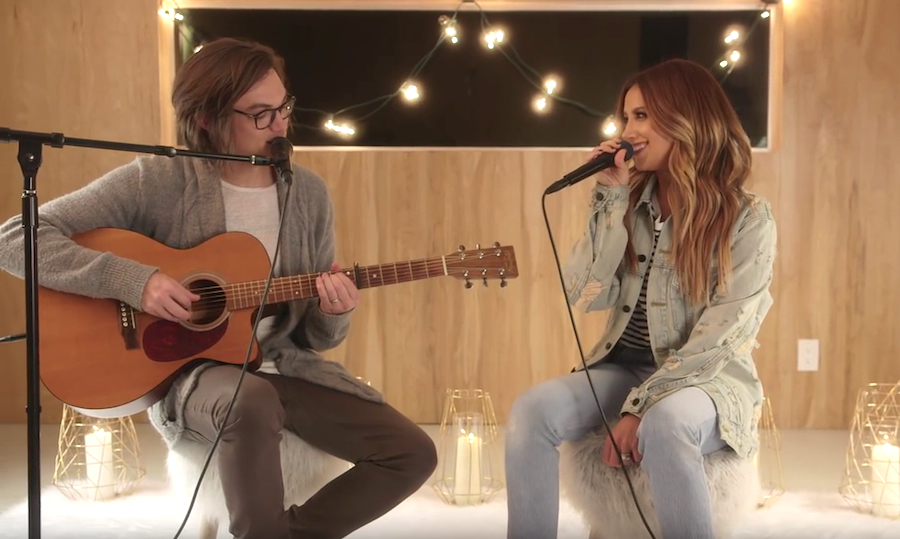 Starting four months ago, Ashley Tisdale seriously revamped her YouTube Channel, adding personal makeup tutorials, cooking sessions for a girl's night in, and, most notably, amazing musical covers as part of a music sessions series. The covers feature musical arrangements by her talented musician husband, Christopher French, who also plays the guitar and sings on most of the covers. Vanessa Hudgens has also made an appearance on the channel, covering Elle King's "Ex's and Oh's" with Ashley.
Taking popular songs and turning them into romantic acoustic songs is becoming Ashley Tisdale's new thing — and we are loving it! She turns songs we typically dance to in our cars into songs that we play while drinking iced coffees on the beach. This vibe is especially apparent in her latest release.
The adorable couple recently released a romantic musical cover of Walk the Moon's "Shut up and Dance", one of the couple's personal favorites. You may not have realized how lovely and romantic the lyrics of this song are until you hear these two lovebirds singing it softly and melodically in a dimly-lit, intimate space. Also, their cuteness level is through the roof as they lovingly make eye contact throughout the video.
It's always exciting when talented musicians reinvent older music and put their own spin on songs you already love. If you love Walk the Moon's smash hit, then Ashley and Chris will make you fall in love with the track all over again with their unique twist. Their smooth indie sounding voices and dialed-back pop sound refreshingly modifies the original song in a way only they can. This song went from being a song to dance to with your friends to a song you could slow dance to with your crush.
If you like what you hear, and want to hear them cover your favorite song, then you might be in luck, because they take suggestions! So, check them out, and maybe request a song.
(Image via YouTube)
- Taylor Carter, YH Contributing Writer