ARTIST TO WATCH: Yebba
07-02-2021 by Amanda Almonord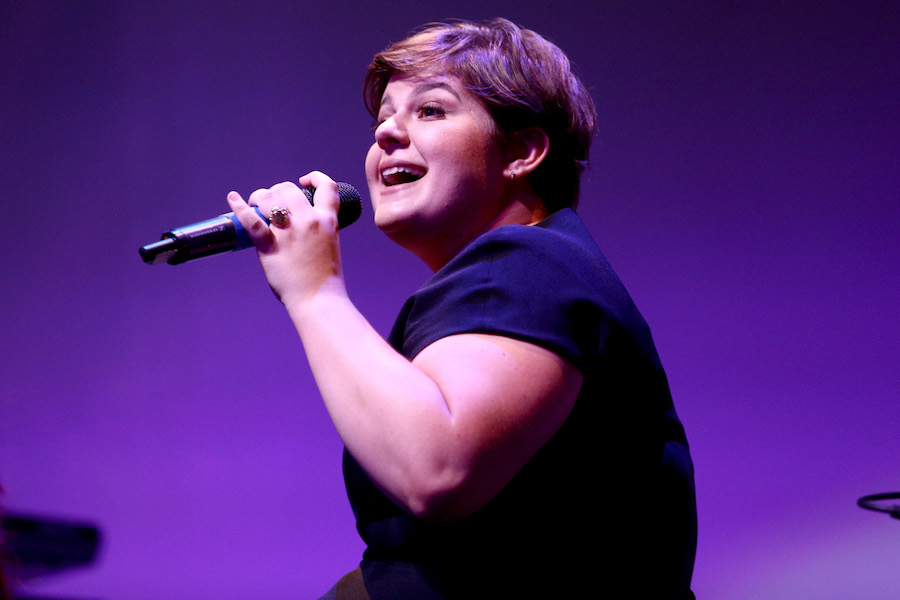 ( © Rich Fury/Getty Images for Netflix)  
You first met Yebba, whose real name is Abigail Elizabeth Smith, in 2016 when she sang background vocals on Chance the Rapper's SNL performance of "Same Drugs". But Yebba didn't stay in the background for too long. Since then, Yebba's collaborated with Sam Smith, Ed Sherran, and A Tribe Called Quest. She's also released snippets of songs all over the internet, including her cover of SWV's "Weak", which I haven't been able to get out of my head since hearing it. 
Yebba is quite literally one of the best voices in the world right now. Her riffs and vocal prowess are unmatched, and I'm not the only who thinks so. Recently, Jacob Colliers added harmonies to Yebba's cover of "Bridge Over Troubled Waters" and the only problem with this video is that it's too short!
Fans have been patiently waiting for her to release an album but it looks like we're going to have to wait a little bit longer. Thankfully, Yebba's been faithfully releasing music to hold us over until then. Here are some songs you should have on your playlist!
1. "My Mind"
This song tells the story of someone who is in complete grief after finding out that their lover cheated on them. Yebba wrote and performed the song a week before her mother passed away. In memory of her mother, Yebba released the song for free through her website but you can watch the powerful performance on YouTube. I guarantee that, even if you can't relate to it, you'll be moved.
2. "Evergreen"
This is the first song Yebba released after her mother passed away. The song is about love, life, and wanting to keep loved ones close even when they're not around. Yebba's struggle of understanding life is felt throughout the song and is backed with her powerful yet delicate vocals. This is another one that will stay with you long after listening to it.
3. "How Deep Is Your Love" by PJ Morton (ft. Yebba)
In 2019, Yebba won the Grammy for Best Traditional R&B Performance with PJ Morton for their cover of the Bee Gees' "How Deep Is Your Love". This track is the perfect modern update to the 1977 classic, and Yebba's vocal adds that je ne sais quoi to the entire mix.
4. "Don't Leave Me Lonely" by Mark Ronson (ft. Yebba)
This song appeared on Mark Ronson's 2019 album Late Night Feelings. Yebba's vocals glide effortlessly over Mark Ronson's fun disco beat, and the chorus will leave you dancing all night.