ARTIST TO WATCH: Yaysh (Plus Exclusive Audio Premiere!)
Written by Mike Dolzer. Published: July 15 2016
Imagine ifKanye and Adele had a baby, andDrake was that baby's cousin. If you can picture that, then you've pictured Yaysh, a hot new artist on the rise who describes herself as a mixture of those three artists, but really she more than stands out in her own way.
"Wild One", a single off her debut album, is exemplary of her unique brand of addictive pop with a street side. Her strong yet sweet voice lures you in while the track thumps in the background, building up to the pounding rap rhythms she serves in a way that is both seductive and thug.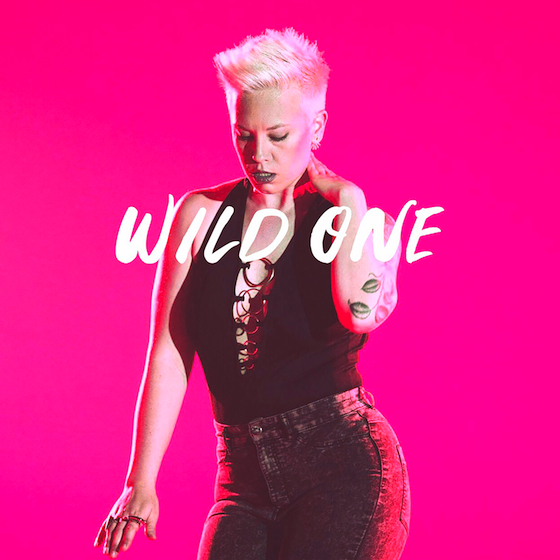 Yaysh says of the track: "Aside from the intense audial experience that sucks you in, the single also has a profundity to it. 'Wild One', just like 'Light Up This Room', and a few others, was re-arranged from one full-shot of a freestyle, originally on the piano. It's actually rather deep if you listen to what I'm saying. The inspiration of it came from the sadness I have around when there's sexual attraction between two people but the move is not made out of fear of what the consequences might mean to one's identity. So the song is the play out of the actual leap into desire rather than the wallflower approach. It's also an expression of how I roll."
Listen to "Wild One" exclusively on Young Hollywood below!
The vibrancy of Yaysh's music shines through in her personality as well. "I have such a big mouth that I need somewhere to put all my vibe; my heart and music is a huge vehicle for that," the Colorado native said. That heart is seen in her other tracks as well, such as the space-like symphony "Universe" and the sensitive and insightful "Light Up This Room".
All in all, Yaysh is a unique force in the music world, and will show everyone just that when her full album drops later this year. Until then, keep up with the rising star on Twitterand Instagram, and check out her other musical creations on SoundCloud!
(Photos via Total Assault)
- Mike Dolzer, YH Contributing Writer