ARTIST TO WATCH: Hippo Campus
Written by Kayla Miracle. Published: July 20 2017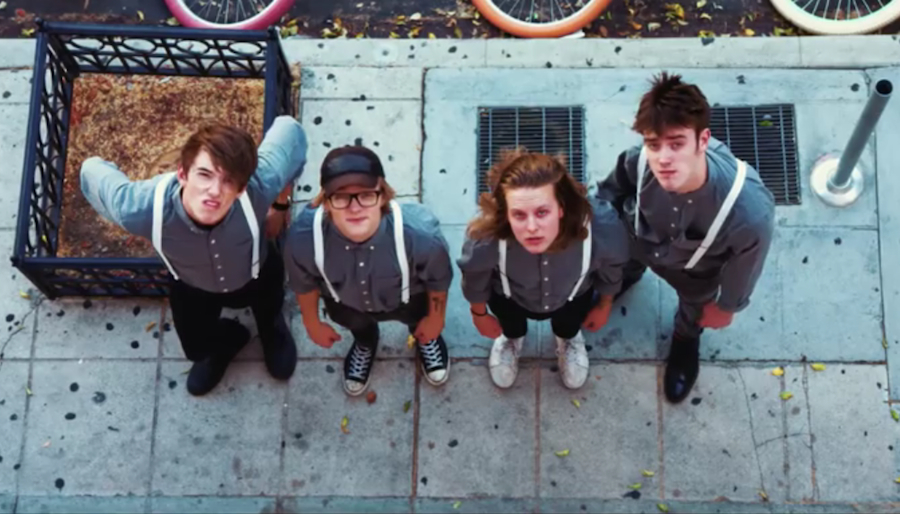 Hippo Campus is the new face of indie rock. The band, comprised of four barely-20-somethings, is taking on the music world and adulthood concurrently. Their electric, upbeat sound takes cues from groups like Young The Giant and Bad Suns, but their storytelling and originality is unmatched.
Since their formation in 2013, Hippo Campus has released a lot of original tunes, including two EPs and a full-length album. Their debut album, Landmark, was released in February featuring thirteen alternative rock tracks.
BandmatesJake Luppen, Nathan Stocker,Zach Sutton, and Whistler Allen, formed Hippo Campus in high school when the multiple bands they were previously a part of broke up. The Minnesota natives stuck out the cold weather to make music together while the rest of their high school class headed off to college. With the amount of shows, radio play, and fan love they're getting now, something tells me that sticking together was the best idea!
The band has landed some pretty amazing gigs, playing at events like SXSW, "Conan", and Lollapalooza. They also have shared the stage with big acts, opening up for bands like The Mowgli's andWalk the Moon. Hippo Campus is currently playing shows and festivals throughout the U.S. and will kick off a European tour September 30. You can get tickets here!
Want to keep up with Hippo Campus? Follow them on Facebook, Twitter, and Instagram for the latest on music, touring, and more!
(Image via HippoCampusVEVO)
- Kayla Miracle, YH Contributing Writer