ARTIST SPOTLIGHT: Ryan Beatty
Written by Emma Cohen. Published: May 21 2023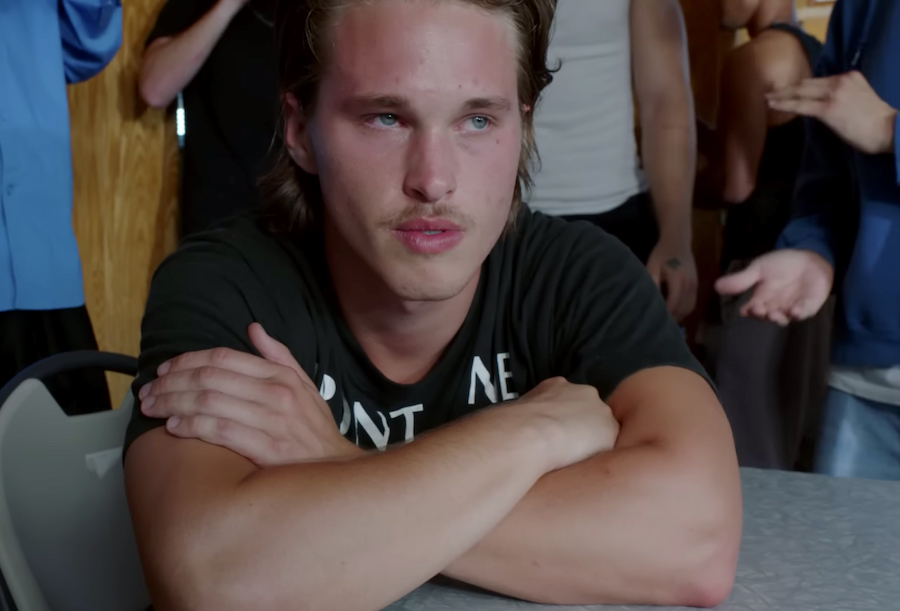 (Photo: Ryan Beatty/YouTube)
The early-2010s were marked by several things: flashy prints and graphic tees, Tumblr virality, that obsession we all had withAngry Birds, and, most importantly, YouTube stardom. As the platform rapidly grew, creators were being catapulted into fame, which is what happened for singer-songwriter Ryan Beatty, who recently made his triumphant return to music. 
In the latter part of 2009, he began by uploading covers of hit songs to his sister's YouTube channel. After gaining attention and notability, he released his debut EP, Because of You, which quickly earned him the No. 1 placement on iTunes' charts for U.S. Pop Albums. He was also nominated for his first award that same year, which you can see in this nostalgic segment for Young Hollywood where Beatty gets ready for the Teen Choice Awards:
If you were a teenage guy in the music industry during this time, it was a sign of the times to be compared to Justin Bieber, which Beatty excessively was. These expectations to become his musical counterpart put him in a box, and the pressure to conform to a particular image led to his hiatus. Fast-forward to 2016-2018 where we saw him collaborate with the bandBROCKHAMPTON. Though not an official member of this hip-hop group, his fans took notice of how his vocals and hooks made him an integral part of the creation process. 
In 2018, Beatty released his seminal debut studio album Boy in Jeans, and for someone who had been in the limelight for a while, this being his first full-length record was absolutely fitting. His sound took a turn into something more indie-pop, soulful, and reflective. Above all else, it felt like the first time we were hearing what he wanted to say, how he wanted to say it. 
In 2020, he dropped his sophomore album Dreaming of David, which was a stunning body of work full of dream-pop beats and earnest lyrics. Although he had a tour planned for this album, the COVID-19 pandemic understandably brought these plans to a halt. Toward the end of 2020, Beatty went dark on social media, and it wasn't until March of 2023 that he returned to the grid. 
His third album Calico was released April 28, and it represents a brilliant comeback. It was co-produced by Ethan Gruska, who has worked with artists such as Phoebe Bridgers and Bon Iver. This metamorphic album is vulnerable and subtly poignant, brimming with melancholic lyrics and resonant melodies. Calico deviates from his previous albums into an even more gorgeously sincere realm by delivering a raw, gentle collection. These tracks are bolstered by the confidence of someone who has finally been granted creative freedom, and each song feels like it has the space to breathe. 
In what was the perfect lead single for this album, Beatty proclaims in "Ribbons" that "it's brave to be nothing to no one at all." In the gentle, free-flowing "White Teeth", he sings about how "some left, but the right ones stay." 
In the vast, 7-minute journey of "Hunter", he combines peaceful, atmospheric production with evocative lyrics; he croons, "sandpaper pastures / quilted in calico cream / you woke from a nightmare / your nightmare woke me up from a dream." 
Each track forms a delicate, purposeful piece of the puzzle Beatty designed with Calico, and it is a beautiful demonstration of his evolution as both an artist and a young adult navigating the complexities of exploration and growth.