ARTIST SPOTLIGHT: Netta
Written by Meg Spaulding. Published: July 27 2018
The winner of Eurovision has been announced, and, my fellow Americans, it's time to pay attention. This year, the winner was from Israel and her name is Netta. You might have realized that Israel isn't in Europe. And I don't really have a good explanation as to why they competed in Eurovision. It has something to do with broadcasting unions. But let's just be thankful that they were included in the contest because introduced the world to a true force to be reckoned with! Netta's song "Toy" was the winning song, and by the time she made her American television debut earlier this week on the "TODAY" show, fans Stateside already knew every word, and cluck—no, seriously, there's some great clucks in there—when she performed!
Netta was born in Israel and then lived in Nigeria until she was six years old. That's where she found her love for music and learned to embrace her differences, thanks to the vibrant musical and diverse culture. When she moved with her parents back to Israel, she began to feel a little more uncomfortable with her unconventional side, until she started studying electronic music at school. Later, she played in the Israeli Defense Forces' brass band, which gave her the confidence to perform in front of audiences both receptive and unreceptive. These days, Netta seems to be living her best life, telling Carson Daly that "every day I'm waking up in another country." She even met Prince William!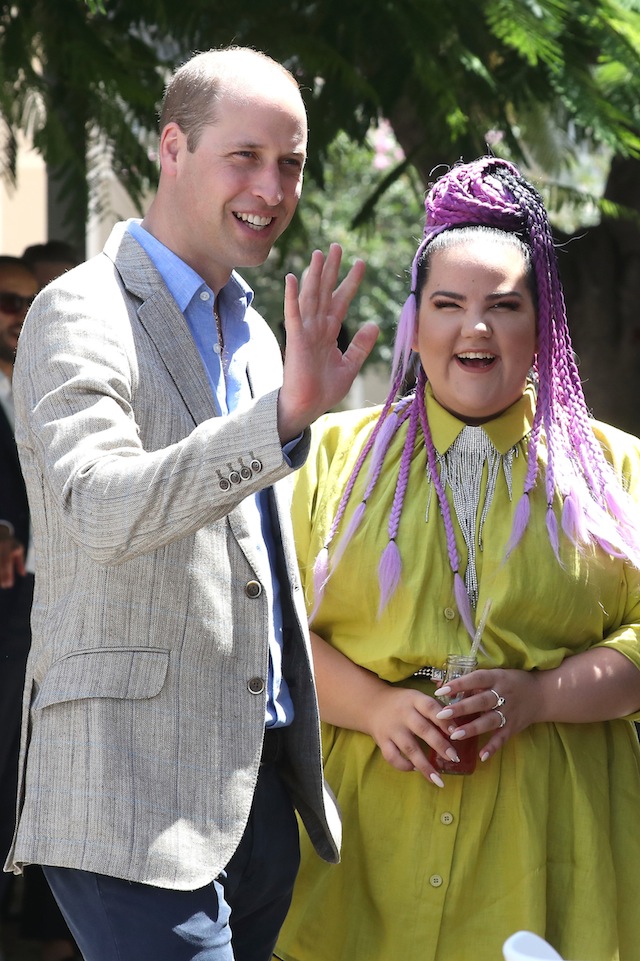 (

Chris Jackson/Getty Images)

Netta says that the song "Toy" was inspired by the #MeToo movement. Its lyrics are all about feeling strong and using your voice. The chorus of "I'm not your toy" and the clucks, which essentially are calling men who objectify women chickens, pack a strong punch of self-empowerment. Netta says, "it gives power to everyone who has been struck down by their boss, or anyone who has been bullied." It's also just really catchy and fun. With "Toy", Netta is well on her way to having her own signature sound. Her looping machine allows her to record her own voice and play it on a loop on stage while she sings. She also has her own look pinned down—think: bold, bright, and buns.
Past winners of Eurovision have included ABBA andCeline Dion (who I thought was Canadian—the term EUROvision seems to be pretty loose). If Netta's first song is any indication of her musical chops, she is well on her way to becoming just as legendary as these winners. We can't wait to hear more from Netta here in the USA!
(Image via Noam Galai/Getty Images)
- Meg Spaulding, YH Contributing Writer