ARTIST SPOTLIGHT: Hoodie Allen
Written by Brittany Taormina. Published: September 13 2016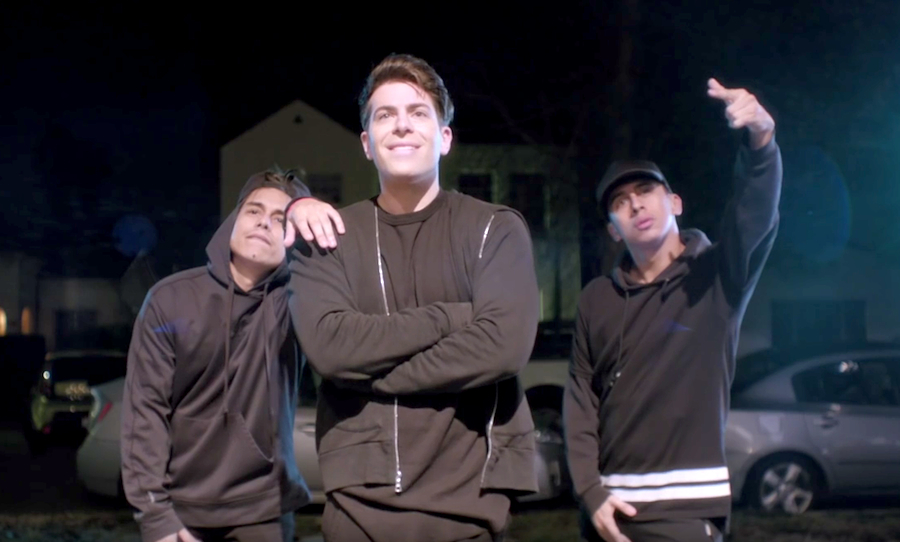 Honestly, who can resist Hoodie Allen?
The New York native has created his own music style that actually started as underground hip-hop. His first EP, All American, reached the #10 spot on the Billboard 200 in 2012 and nothing has stopped him since. His single, "No Interruption", was a beloved favorite and can even be heard in a lot of YouTube video vlogs.
The fun didn't stop there for the independent artist, as he continued to go on multiple tours across the U.S. as well as the U.K. After releasing mix tapes and EPs, a full-length studio album finally dropped in 2014. People Keep Talking was well worth the wait, and his track "Show Me What You're Made of" even plays homage to the film Happy Gilmore, where it appears that Hoodie's playing Happy himself. Check it out!
His newest album, Happy Camper, reached number 2 on the iTunes overall album chart after the album was released for free -- FOR FREE! The lead single was "Are You Having Fun" featuringMeghan Tonjes. He says he isn't always a "happy camper" but we are human and he wanted to have an album title that embodied a range of emotions.
Becoming a household name meant more tours, which included a tour after his first studio album. He even opened on the Boys of Summer Tour for Wiz Khalifa and Fall Out Boy. Hoodie is currently wrapping up his tour in Germany, and those in the Lakewood, New Jersey, area can catch him atAdventure In The Park on October 8.
Can't get enough? Follow Hoodie on Facebook, Instagram, and Twitter and check out his official website for tour dates!
(Screenshot via YouTube)
- Brittany Taormina, YH Contributing Writer