Ariana Grande Finally Finds Herself In The Post-Breakup Song of The Millennium, "thank u, next"!
Written by Brooke Sharland. Published: November 06 2018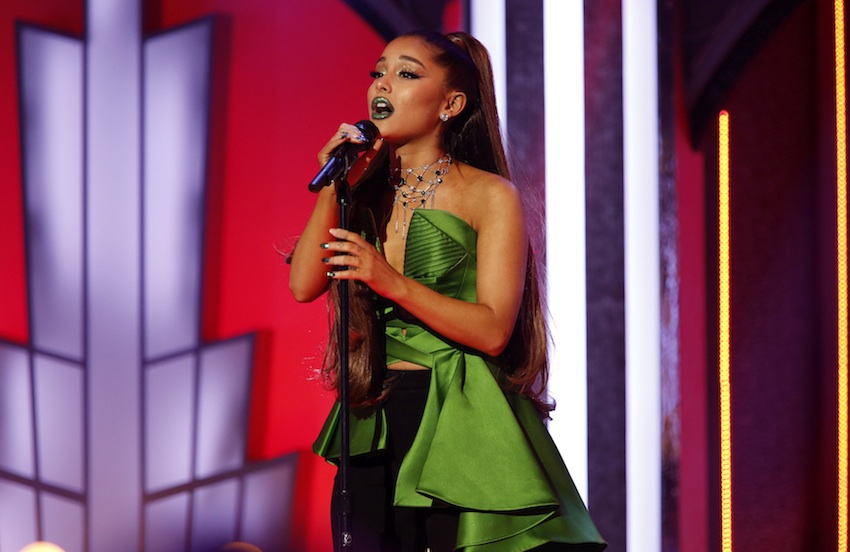 Ariana Grande is killing the game, y'all. Can we just recognize how much she's been through in the last 2 years? I won't recap all the details, since pretty much everyone already knows, but I couldn't imagine having to go through all that in such a short period of time. When tragedy has been thrown her way time after time, she has faced it all head on and come out so much stronger.
Not even THREE MONTHS after dropping her latest album, Sweetener, Ari is already releasing her latest single and working on her NEXT album. And trust me, you're gonna wanna listen to this one. "Thank u, next" is the first single off of Ariana Grande's upcoming album of the same title. No word yet on when she'll release it, but she's said that it's coming SOON. WOO. Now, let's break down "thank u, next"...
The lyrics start: "Thought I'd end up with Sean, but it wasn't a match / Wrote some songs about Ricky, now I listen and laugh / Even almost got married, and for Pete I'm so thankful / Wish I could say thank you to Malcolm, 'cause he was an angel..." She's really out here giving us the rundown of her most recent and public relationships. It feels like we're with her, inside her head as she's recapping her past loves.
The song continues: "One taught me love, one taught me patience / One taught me pain, now I'm so amazing / I've loved and I've lost, but that's not what I see / Just look what I got, look what you taught me / Yeah, for that I say 'thank u, next'..." DANG. She's really out here thanking her exes for all they've given and taught her. Before this release, I really thought "thank u, next" would be a funny diss track-type of song about her recent split from Pete Davidson, but she's literally thanking all of her exes for the experience and making her stronger. Not only that, but she also sent the song to exes Big Sean and Ricky Alvarez before releasing it. What a woman.
Let's make this VERY clear once again that this is in no way a diss track to her exes. She clears things up on Twitter, saying, "no drags.... no shade..... jus love, gratitude, acceptance, honesty, forgiveness ... and growth". She also went on to tell fans that the new album is all about a new chapter, filled with gratitude, growth, and embracing our path, bumps & all. Love that for her.
no drags.... no shade..... jus love, gratitude, acceptance, honesty, forgiveness ... and growth ?

— Ariana Grande (@ArianaGrande) November 3, 2018
And let me just talk about my favorite part of the song -- Ariana sings: "Must've met someone else, we havin' better discussions / I know they say I move on too fast, but this one gon' last / 'Cause her name is Ari, and I'm so good with that / SHE taught me love, SHE taught me patience / SHE handles pain, that sh*t's amazing..." SHE'S TALKING ABOUT HERSELF. Through all the adversity, all the loss, all the heartbreak, she MET HERSELF and MOVED ON. She found herself and found love, patience, and how to handle pain. AMAZING.
In conclusion, I'm pretty sure this is my favorite Ariana song yet. Which is quite a feat, considering my love for "God Is a Woman". Well, God IS a woman, her name is Ariana Grande, QUEEN of moving on from the past with a positive outlook, thanking everybody for helping on the journey. This song is catchy as heck with an awesome and empowering message and I'm gonna have it on repeat forever and ever. THANK U, NEXT.
(Image via Eric Liebowitz/NBC/Getty Images)
- Brooke Sharland, YH Contributing Writer