Ansel Elgort's Talents Go "Supernova" with New Single + Music Video!
Written by Katie Marzullo. Published: January 15 2018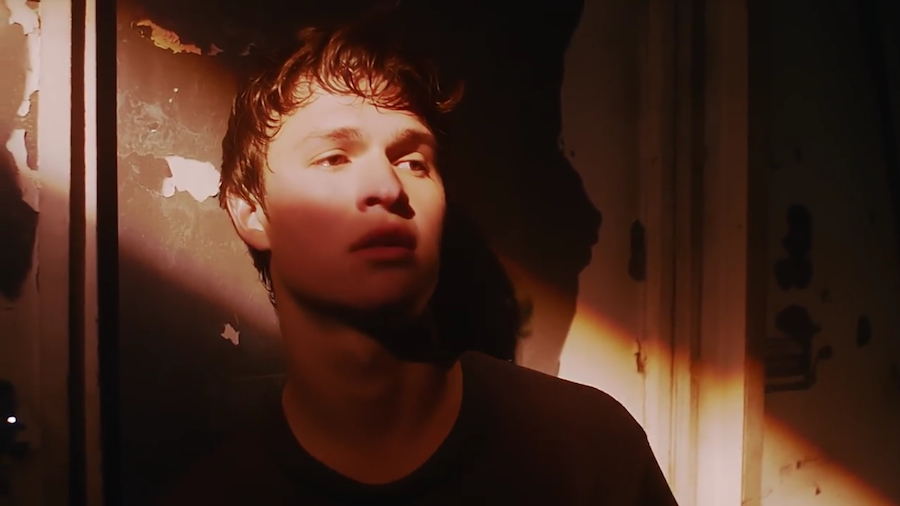 Back in the Golden Age of Hollywood, it was mandatory that every movie star also know how to sing like an angel. Being multi-talented was written into their iron-clad studio contracts. With the dissolution of the Studio System, though, this expectation waned a bit – actors were free to just act, and singers were free to just sing.
Nowadays, though, we're seeing renaissance of the crossover artist, with an increasing number of talents being just as recognized for their singing as their acting – think J.Lo,Selena Gomez, Justin Timberlake… and now, Ansel Elgort!
We first got to know Ansel in his film debut as Tommy Ross in the 2013 remake of Stephen King's Carrie, and then his breakout role the following year as Caleb Prior in Divergent. He hit the ground running from there, winning roles in movies like The Fault In Our Stars and even making the shortlist of potential stars of the upcoming Han Solo spinoff movie!
In 2017, he cemented his place in the movie biz with his critically-acclaimed (and Golden Globe-nominated!) performance in Edgar Wright's Baby Driver.
So, yeah, acting career sorted. But when you're a graduate of the famed LaGuardia High School for the Performing Arts in New York, we know you're bringing a lot more to the table than just well-developed acting chops. The son of an opera director, the 23-year-old just so happens to possess some impressive musical chops as well. Since at least 2014, Ansel has been releasing music – mostly remixes – on SoundCloud under the stage name Ansølo, and in 2015 he was signed to Island/Universal Records where he released a few singles under his real name.
Now, Ansel has released his latest single, "Supernova", infusing some elements of his preferred EDM genre with a more R&B-type sound. He says of the single, "I made something that I knew I'd want to hear. Finally for the first time with my music it really feels like it's really coming from me. I was able to let my subconscious take over and never second-guess any artistic impulse while writing."
For the music video, Ansel enlisted the talents of Colin Tilley, who has directed music videos for other artists includingRihanna and Justin Timberlake. In the clip, we follow (a rather sweaty) Ansel through an almost dystopian-looking urban setting in one long continuous shot.
Ansel goes on to say, "I'm especially excited about my music project at this moment. Can't wait to share more of the new stuff."
(Image via AnselElgortVEVO)
- Katie Marzullo, YH Staff Editor