Anna Faris Starring in Reboot of '80s Classic -- With a Twist!
Written by Taylor Carter. Published: March 10 2017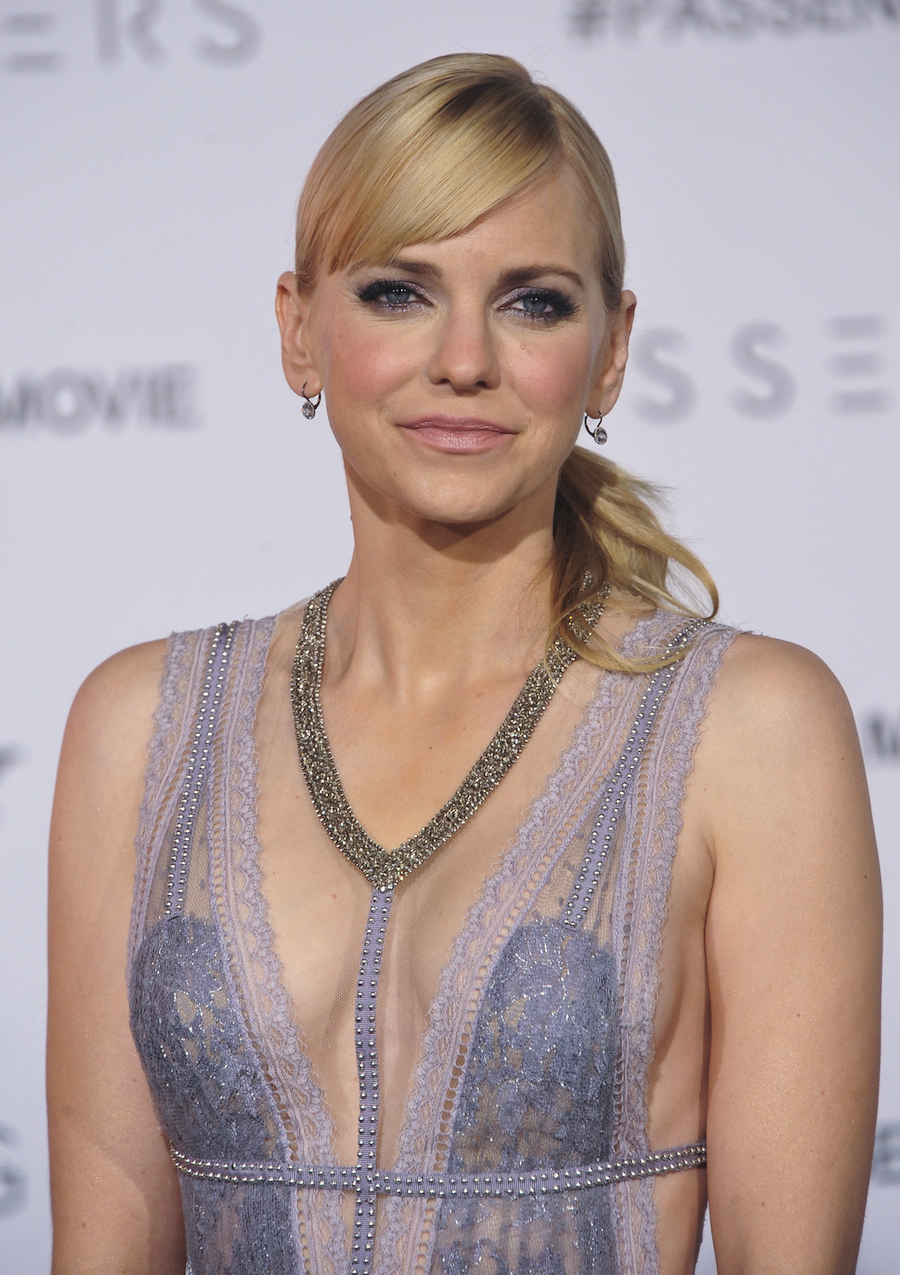 The amazingAnna Faris and Mexican actor Eugenio Derbez (La Familia P. Luche) are coming together to remake one of our favorite romantic comedies from the '80s, Overboard. The original movie starredKurt Russell as a construction worker and single father of an all-boy clan, who tricks a snooty, rich socialite (played by Kurt's real-life boo Goldie Hawn) into thinking they're married when she suffers memory loss after falling off her yacht. The plot is a bit unrealistic, and the idea of a man tricking an amnesiac woman into believing they're a couple can seem a little, um, creepy in today's world, but this movie is still a beloved classic because, luckily, in this one specific imaginary instance, everything worked out! It will be difficult to recreate the magic of the original movie, seeing as 30 years later, the film is still frequently played on television.
Typically remakes of beloved movies are met with skepticism and harsh criticism, because to diehard fans, nothing can compare to the movies that we hold close to our hearts. Luckily this movie, although keeping the frame of the story, is switching things up. Faris's character will play the single mom and trickster who cons the spoiled, rich Derbez into believing that they are married afterhe falls from a yacht. So, someone is still falling off a boat, but they are flipping the script with some gender reversal action!
This gives the potential for many new arcs that will help to deviate the film from its iconic predecessors. Another difference that will probably affect the new film is the change of times. Now we have social media and iPhones; had they existed during the original movie, it would have created a serious plothole -- Hawn's character would've asked to read her Twitter bio to learn about herself or scrolled through her Instagram feed, or at least immediately asked for a new phone after (likely) losing hers in the water. Additionally, had the hunky Russell had an smartphone, she could have asked to see pictures of the two of them together, and when he didn't have them, a red flag would have gone up immediately, thus ruining the story. So, it will be fun to see how they reimagine the story for modern times. If the storyline is romantic, funny, and sweet then I don't know about you guys, but I could probably ignore a plot hole or two.
In a statement, MGM Motion Picture Group president Jonathan Glickman said, "The original Overboard was beloved and the only way to bring it back is to reinvent the story in a whole new way." We couldn't agree more. Nobody can step into Hawn's shoes and recreate her signature comedic style. So although it's the same story we all know and love, it will have a different spin and therefore doesn't need to be compared to the original. Remakes are becoming a reoccurring event in movies and television, so they must be working. We can count on Faris to bring her own plucky charisma to the film and make the narrative feel new again. 
Plus, It's exciting to see Faris step back into movie roles. She hasn't had a starring movie role since What's Your Number? back in 2011 and we've missed her! (To be fair, she's been busy on her CBS sitcom, "Mom".) If you love Faris, like most of America does, then chances are very likely you will love this movie too.
So, let the wait begin! In the meantime, flashback to Ms Faris's visit to the YH Studio!
(Image via Apega/WENN)
- Taylor Carter, YH Contributing Writer