Amy Poehler & Nick Offerman Reuniting to Get Crafty on NBC!
Written by Natalya Gioiella. Published: April 03 2017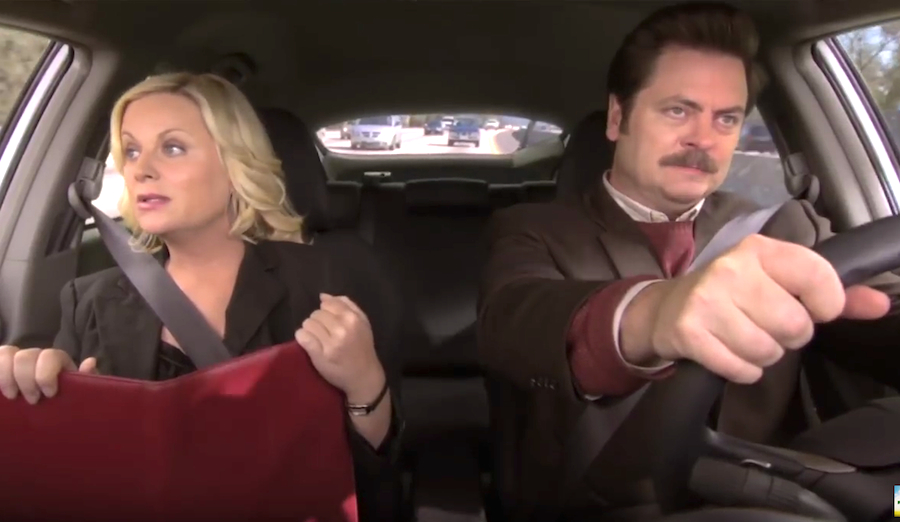 Any "
Parks and Recreation
" fans out there? Yeah, us too! And just like you, we are thrilled that Leslie and Ron themselves, AKA co-stars
Amy Poehler
and
Nick Offerman
, will be reuniting to host a new reality TV show called "The Handmade Project", which will air at some point on NBC. Right now, we don't have an exact date, but we do know that NBC has ordered 6 episodes.
"The Handmade Project" will focus on 8 craftmakers who will be pitted against each other in a series of projects they're assigned to create, after which they'll be judged and a winner will be crowned. The hard part will be advancing to new levels, because not only will there be new themes, but the level of difficulty as you advance will only increase. Think of it as "Cake Wars" but with arts & crafts.
Poehler hopes that, by doing this show, not only can she look forward to celebrating artisans' hard work but she hopes that she can perfect her own handmade skills. Nick, on the other hand, besides being a talented actor is also a talented woods craftsman -- a skill he shared with his "Parks & Rec" character. Remember those beautiful handmade gifts Ron would present to Leslie on the show? They were the real deal, and now he can parlay his talents to offer competitive crafts makers valuable tips on how to produce even better products. Which is another reason to watch the show, because you can see craft makers taking advice from another fellow craftsman, and you yourself might even become inspired to start making crafts! After all, it's the best way to relax after a long day.
We can't wait to see Amy and Nick team up once again!
In the meantime, check out our YH Studio interviews with both actors!
(Image via NBC/YouTube)
- Natalya Gioiella, YH Contributing Writer