"America's Got Talent" Season 13 Premieres With a Golden Buzzer-Worthy Performance!
Written by Meagan Gitelman. Published: May 30 2018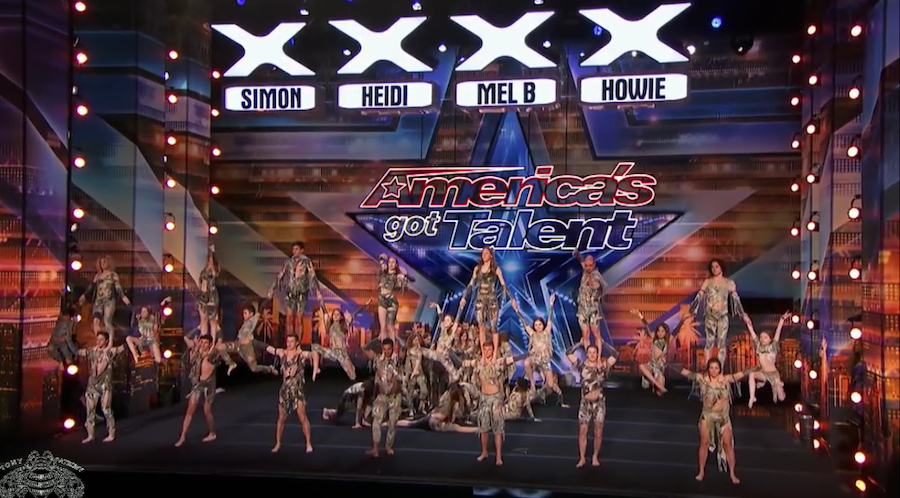 The 13th season of "America's Got Talent" kicked off last night with two hours of amazing performances. The highest-rated show on television of the night, the premiere was filled with shocking magic tricks and inspiring musical performances. However, the best was definitely saved for last.
Before the judges could even vote, host Tyra Banks had to interrupt.
"This is so crazy, you know what I have to do?" she exclaimed, running out on stage and down to the judges. She hit the golden buzzer, sending confetti flying into the air, the audience erupting in cheers and tears falling down the faces of members of dance troupeZurcaroh.
The golden buzzer is reserved for just one act each season to advance directly to the live rounds, a highly coveted spot. With their gravity-defying tosses and perfectly synced choreography, the group certainly earned the honor.
Zurcaroh was started ten years ago by Peterson da Cruz Hora, a Brazilian native who grew up in a poor community and used dance as his way out.
"I decided dance would be my rescue. This group, I live my life for them," he said.
In their performances, Zurcaroh aims to represent diverse backgrounds and cultures and bring people together. The group has performed internationally and around Europe, including a 2017 performance on "France's Got Talent" which also earned them the golden buzzer.
What makes the dance troupe so unique is that it's an all-inclusive group where Hora says "everyone is welcome." While they may not be professionals, their stunning performance blew the judges away.
"I've done this a long time and this is honestly one of the most incredible things I've ever seen on any of these shows," said judge and show creator Simon Cowell.
"You are unbelievable. I mean, there's kids flying all over the air. I can't even believe how you caught them," added judge Heidi Klum. "I was in Simon's lap for a second because one did, like, I don't know how many spins. It was absolutely incredible."

To catch more auditions and see Zurcaroh perform in the live rounds, tune in to "America's Got Talent" on Tuesdays at 8pm on NBC.
(Image via NBC)
- Meagan Gitelman, YH Contributing Writer