All The Ways You Can Help Those Affected By The California Wildfires
Written by Brooke Sharland. Published: November 13 2018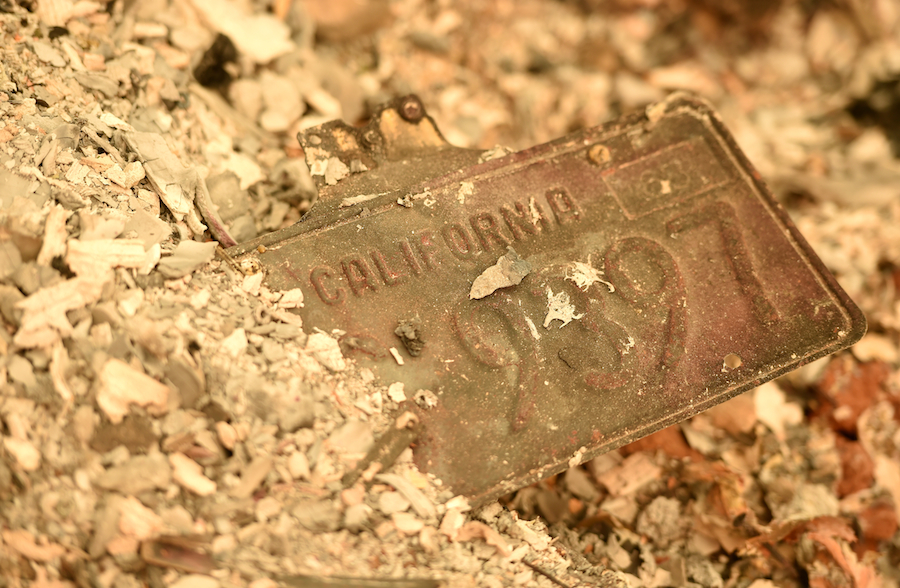 As you may have heard, wildfires have been raging through the coast of Southern California for the past four days, already killing at least 30 people and forcing thousands upon thousands of others to evacuate their homes. The fires have caused mass devastation throughout, and firefighters and first responders are working tirelessly day in and day out to ensure that everyone stays safe.
If you would like to help at all and have the means to do so, here are all the ways you can help those affected by the California Wildfires.
First, check on anyone you know that lives in the area. Make sure they're alright and that they've evacuated if they need to.
Share the news!!!
Transportation & Shelter
Lyft and AirBnb are both offering free services this week to anyone who is evacuating, so if you are without a car or need a place to stay, take use of those resources.
If you're in the area and need a ride to evacuate via Lyft, please call 2-1-1.
If you're anAirBnb host and would like to sign up your home as a location to provide emergency shelter, go here.
If you have animals that need shelter, The City of Rolling Hills Estates is accepting horses affected by the Woolsey fire, and The Humane Society of Ventura County is accepting dogs, cats, horses, and many other domesticated animals. You can call Rolling Hills City Hall at (310) 377-1577 to coordinate, or The Humane Society of Ventura County at (805) 646-6505 for more information.
For those of you that live in the Southern California area, please know that not only are people evacuating and escaping the fires, but animals are fleeing too! Some may show up in your neighborhood. Feel free to please leave any water or food scraps outside for them. Remember, they are probably just as scared as you are!
Volunteering
If you'd like to volunteer to help survivors of the Camp Fire in Butte County, go ahead and contact Caring Choices. They are currently accepting applications for any interested volunteers.
For anyone that would like to volunteer to help survivors of the Woolsey or Hill fires in Ventura County, please check out United Way of Ventura Countyor the American Red Cross to see how you can offer your services.
Donating
For the Camp fire in Bulle County -- If you'd like to donate clothing, perishable food items, or any item you think a survivor might need right now, please bring it to the Collection and Distribution Center For In-Kind Donations. This is where all goods can be dropped off, as well as a location where survivors can pick up any supplies they may need.
Oroville Municipal Auditorium 
1200 Myers Street
Oroville, CA 95965
As for the Hill and Woolsey fires, right now the best thing to donate is money. According to the California Volunteers website, "Please think twice about donating unsolicited goods such as used clothing, miscellaneous household items, medicine, or perishable food at this time. When used personal items are donated, the helping agencies must redirect their staff away from providing critical services to survivors in order to sort, package, transport, warehouse, and distribute items that may not meet the needs of disaster survivors." Financial donations to both grantmaking organizations AND nonprofit disaster response and relief organizations are the BEST possible way to help anyone affected by disasters.
Firefighters are also in need of supplies. Here is a list of items that you can drop off at any fire station:
Water
Energy drinks
Chapstick
Gold Bond powder
Eye drops
Gallon ziplock bags
Face wipes
Granola Bars
Beef Jerky
Sunscreen
Regardless of whether or not you are in the Southern California area, if you would like to help, please know that you can donate to many organizations that are assisting those in need during these time. Every little bit helps. Here are seven places you can donate:
Salvation Army Wildfire Relief
United Way of Greater LA Disaster Relief Fund
Ventura County Community Foundation
North Valley Community Foundation Disaster Relief
Butte County Schools Fire Relief Fund
Humane Society of Ventura County
Please do what you can to help the victims of these awful disasters. And if you live in these areas, PLEASE stay safe and use the resources presented to you. Aslo a HUGE thank you to all the amazing firefighters and first responders that have been working hard all week to make sure everyone is safe and sound, you are all HEROES!!
If you'd like more information on the fires, please visit these sites:
Ventura County Emergency Information
California Office of Emergency Services
(Image via JOSH EDELSON/AFP/Getty Images)

- Brooke Sharland, YH Contributing Writer