Affleck, Hiddleston, & More Live on $1.50 a Day
Written by Felix Kay. Published: April 30 2013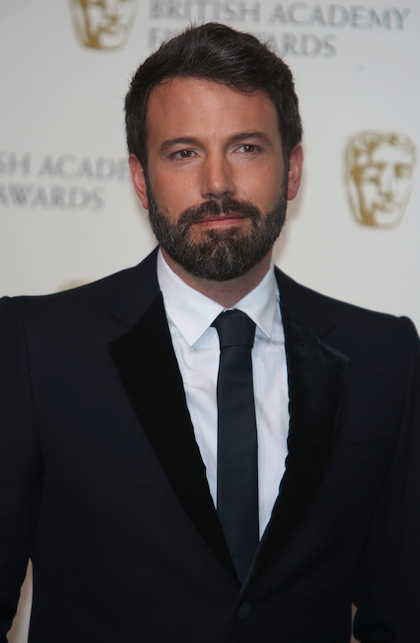 Ben Affleck, who has been a long-time supporter of theEastern Congo Initiative, is taking his dedication to the next level by participating in the new global project "Live Below the Line", living on just $1.50 per day.
The Live Below the Line mission attempts "to give a glimpse into the lives of 1.4 billion people who have no choice but to live below the line every day -- and who have to make $1.50 to cover a lot more than food."
For one week, Affleck will reduce the cost of his food and drink intake, a task that at first seems impossible, not only for someone of his stature (who doesn't have to worry about money) but even for regular people like you and me. Personally, I can easily spend $20 dollars a day on food and drinks, and that doesn't include groceries. I know I should probably cut back -- I have heard the speech many times from friends telling me how much money I would save each year if I stop buying my morning coffee and start drinking the free office coffee -- but it's a lot harder than you think.
If cutting back on a daily coffee is hard for me, cutting back to a mere $1.50 for any food consumption is a whole other story. But Ben has made a firm decision to start living below the poverty line, not only as personal challenge but as a goal to help raise awareness of the areas where people live in extreme poverty.
Ben tweeted: "1.4 billion People live on less than $1.50/day. I'm joining Live #BelowTheLine on behalf of @easterncongo. Will you?"
Affleck isn't alone in the challenge -- Jonah Hill,Katie Couric, and Justin Bieber's manager Scooter Braun tweeted their support for the cause, while other celebrities, including Hugh Jackman, Tom Hiddleston, and Josh Groban, also joined in.
Hiddleston posted a video of himself on the fifth day of his challenge, stating how a baked potato "never looked so good", while Groban, who has been tweeting his meals throughout (included boiled rice with vegetables and an omelette with kidney beans) has raised $4,700 as of this writing.
If you would like to keep track of Affleck's personal challenge, he will be discussing it over Twitter. For other celebrities and their experiences in the challenge, feel free to check out the Live Below the Line's official Twitter handle and their website for more information.
(Image via HBE/HSS/WENN)
- Felix Kay, YH Staff