Add Some Reggaeton to Your Summer Playlist!
Written by Emmy Freedman. Published: June 13 2017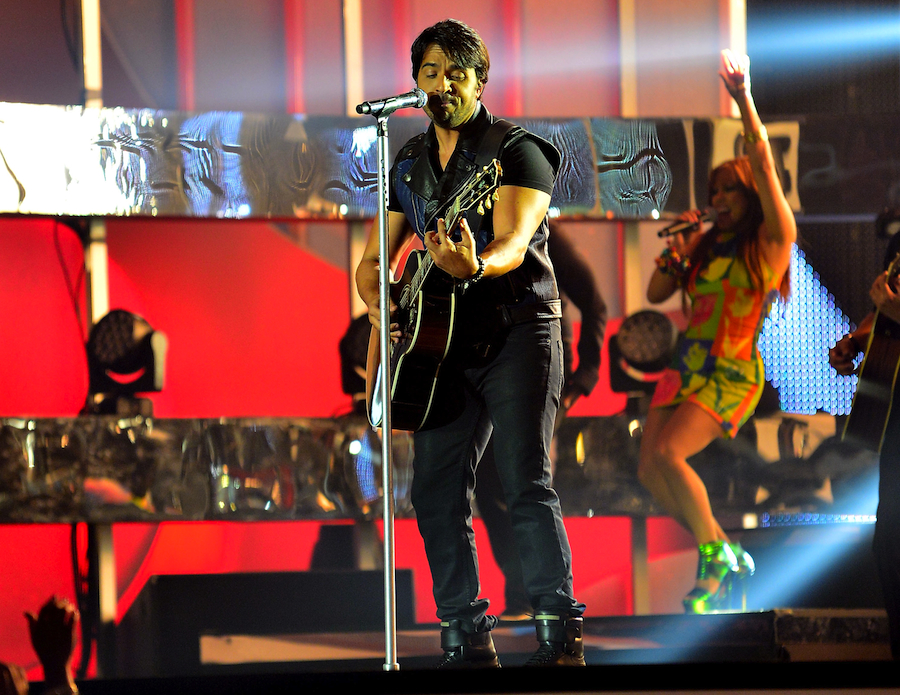 If you've turned on the radio recently, you have probably heard a little tune that's half-Spanish, half-heavenly Justin Bieber. What is it, and how is it that a song with mostly Spanish lyrics has become a massive Top 40 pop hit? Well, part of the success of "Despacito" can be explained by The Biebs's presence, of course. The other explanation is that reggaeton — Latin American hip-hop — is incredibly infectious music. However, there's more where that came from. If you did this smooth sound, then here are a few more examples of reggaeton beats that are sure to get you on your feet.
1. "Shape of You" by Ed Sheeran feat. Zion and Lennox (Latin Remix)
Ed continues to hold down the chorus of his hit song, but the verses have been given fresh breath courtesy of a reggaeton duo from Puerto Rico. The new beat has added percussion elements and is sped up a little to give this catchy number a more dance-y quality.
2. "Danza Kuduro" by Don Omar feat. Lucenzo
Don Omar has been a prominent reggaeton artist in Latin America for over a decade, so there's a good chance you've heard this hit song before. If you haven't, you're in for a treat. Its fast beat and repetitive chorus make for a good party song, even if you don't know a lick of Spanish. And if you like this one, check out "Hasta Que Salga el Sol" which is also by this king of reggae-pop.
3. "Chantaje" by Shakira feat. Maluma
Sure, you're probably familiar with Shakira. "Hips Don't Lie" is a classic. But dig a bit deeper into Shakira's catalog and you'll find some of her popular Spanish songs like this one. It's off her new album, which is nearly all in Spanish, but don't let that deter you if you never made it past Spanish 101.
4. "Duele el Corazon" by Enrique Iglesias
You most likely know who Enrique Iglesias is too, since he's got more American dance hits than most English-speaking American dance artists. This one doesn't disappoint either. It's got a fantastic dance beat, while still somehow maintaining a melancholic feel that'll make you want to dance and get all in your feelings.
5. "Bebé" by Brytiago feat. Daddy Yankee and Nicky Jam (Remix)
Although this one's slower than the other reggaeton songs on this list, you'll surely still want to get up and sway along to its beat. The song features Daddy Yankee, who's responsible for the ultimate reggaeton smash hit "Gasolina" and, yes, "Despacito." He's the real deal.
Happy listening!
(Image Johnny Louis/WENN)
- Emmy Freedman, YH Contributing Writer