A Man's Man: 6 Iconic Screen Gentlemen From Yesterday & Today
Written by Raffy Ermac. Published: December 27 2013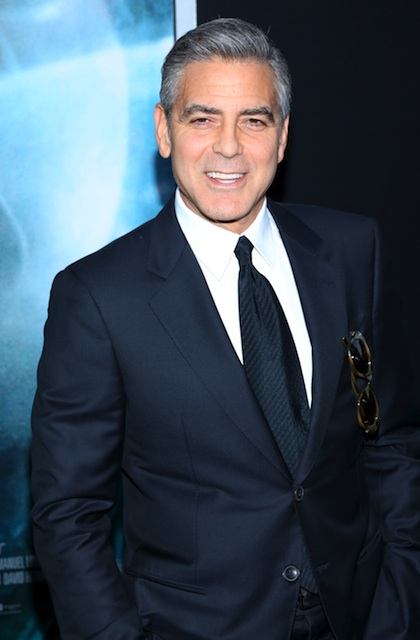 In a day and age where the definition of "masculinity" is so often muddled and lines of "manhood" and "boyishness" are very much blurred, it's nice to look back at some of the biggest screen icons that ever graced the silver screen and see what it was like back when guys were proper adults, and gentlemen knew how to carry and conduct themselves. But all is not lost for this generation, and chivalry is most certainly not dead. There are, in fact, some modern-day actors who, like many of the greats of yesteryear, have a certain charisma and charm about them that just screams being a "man's man", and it's nice to see that, with some at least, the art of being a gentleman is not lost.
Let's take a look at some of the biggest stars of then and now that best exemplify that gentleman-like spirit we can never ever get tired of!
The Gentlemen of Yesteryear:
MARLON BRANDO
The king of brooding, with a handsome face no one could say no to, Brando defined himself with roles in classic films like The WildOne, On the Waterfront, A Streetcar Named Desire, and The Godfather, and with his never-ending, albeit sometimes eccentric, passion for civil rights causes. He was also effortlessly tough, kind, stylish, and cool. Who wouldn't want to be like Marlon Brando?
PAUL NEWMAN
Men's Journal described the Butch Cassidy and the Sundance Kid star as "the man who defined being a man", and we honestly couldn't agree more. What he (and Brando, for that matter) innovated was a sense of vulnerability and deep emotion in the many gritty, traditionally masculine roles he undertook. Although there's no denying he was a man's man, he wasn't afraid to show the emotion that made ultimately him human. And his un-dying devotion to his second wife Joanne Woodward is so sweet, Newman is a perfect gentleman if ever we've seen one.
CLINT EASTWOOD
Although other notable and famous western stars came before him, Eastwood was definitely the guy who seriously made it okay and legitimate to just be a complete badass, both on and off the big screen. With iconic roles in thrilling shoot-em-up films like Dirty Harry, The Good, the Bad, and the Ugly, and more recently Gran Torino and Million Dollar Baby, Eastwood perfected the badass one-liners and knew how to make even the hard-hearted of characters human, something we loved about all of the actors of that time. Do you like Eastwood? Well, do ya, punk?
The Gentlemen of Today:
GEORGE CLOONEY
Ever the epitome of class, the man George is always in the spotlight for whatever he does, whoever he is dating, and basically the world cannot get enough of this new age "modern gentleman".  As seen by some as today's equivalent to Cary Grant, Clooney has an air to him that fans and admirers want, and we're hard-pressed to find an average guy who doesn't want to be as cool and stylish and loved by women as George Clooney.
MORGAN FREEMAN
Okay, yes, Freeman has a golden voice, but he is so much more than his pipes. Freeman can hold his own amongst other greats in the many movies he's been in, and although he does do a lot of supporting roles, there is a trusting quality to him that makes him perfect for any leading role he takes, in his films and his charity work. The roles we love him for include parts in films like The Shawshank Redemption, Invictus, Million Dollar Baby,The Dark Night, as well as parts in many human rights and earth-friendly foundations. TRUE GENTLEMAN.
TOM HANKS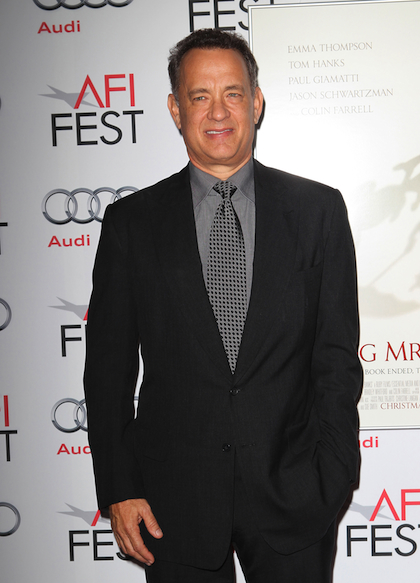 There is not a role Mr. Hanks cannot handle, and if there were any sort of competition for Screen Man of the Century, Tom Hanks would definitely be a number one pick. From Forrest Gump andSaving Private Ryan to the more recent Captain Phillips and Saving Mr. Banks, there is nothing Hanks can't do on the screen, and the way he carries himself off the screen is reminiscent to that of the classic actors of Hollywood's Golden Age. Another true gentleman.
There are many more iconic and masculine stars out there that are more than worthy of this list, it's just a matter of people, fan's especially, rediscovering their work, and finding what they like best about these men portraying the true gentleman like values of their craft. Who are some of YOUR fave man's man actors?
(Photos via WENN)
- Raffy Ermac, YH Staff