7 Viners That Have Left Their Mark on TikTok!
11-22-2020 by Tyler Bey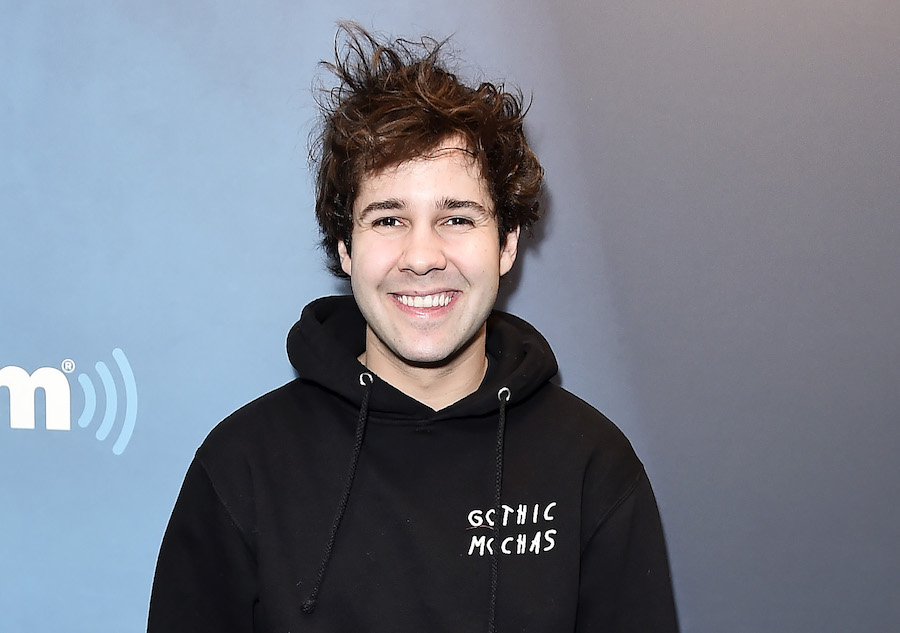 ( © Steven Ferdman/Getty Images)  
The word on the street is that today's middle schoolers and even some high schoolers don't know what Vine is! Vine was a video sharing platform that was shut down in 2016. The app has been an essential part of my childhood and the formation of the humor I know and like. The app consisted of videos 6 seconds or less, and creatives operating under that massive restraint created some timeless material.

Fast-forward to 2020: TikTok is Vine's cuter, more attractive little cousin who's been stealing all the spotlight recently, leaving Vine and its references in its shadow. Creatives making the transition from Vine to other platforms eventually found their way on TikTok. In making the transition from Vine to the unknown, many creatives have found success on the new frontier. Here are 7 creatives that got their start on Vine but have found success on TikTok!
1. Quenlin Blackwell
Quenlin is one of the funniest creators I've ever followed. She was funny back in middle school when I found her, and I've grown with her; as her comedy developed, so has the type of comedy I like to see. She's spontaneous, random, and so honest with her content -- her chaotic energy is addicting and you can't help but keep watching her! On Twitter, she went viral for her hilarious journey to get a hot pickle from a gas station. From playing guitar by swinging her braids in 2014 to being friends with Lil Yachty -- and having her boyfriend appear in his videos -- Quenlin Blackwell has grown while still staying true in her transition across mediums. 
2. Josh Peck
Some might say celebrities don't count or even don't belong on platforms like TikTok, or even Youtube, as they already take up enough space. But there's still something big to say about a creator staying relevant for nearly two decades. While the creator found immense success on Vine, Josh Peck's start came from the Nickelodeon hit show "Drake and Josh". His charismatic personality was beloved by fans on TV, and even those who weren't even born when the show aired, still love Josh Peck and his humor. From seeing him be so young and so successful on TV to now equally as successful online, across frontiers, we're overjoyed at his success!
3. Jay Versace
Jay Versace is one of the Internet's most influential comedians. Previously most known for his signature high-top and '90s aesthetic, he was one of the pioneers of Gen z's obsession of '90s culture and fashion. Before we knew it, overalls, cuffed jeans, tie-dye, and high-tops were back in style, and folks were looking to Jay for what trend was next. He was always ahead of the game and still is -- recently the internet creative has been making a shift towards music, releasing beats on Twitter, and even DJing events. His comedy bone is one thing, but his drive to continue to find success is truly a gift.
4. Dope Island 
Originally known on Vine for his skits going back and growth playing multiple characters, Dope Island has found his place on TikTok! With a million followers and nearly 10 million likes, the internet comedian is making traction with a loyal fanbase nearly 4 years after Vine shut down. Now he's back at it on TikTok still with his hilarious voices and relatable scenarios. This is a great start for the internet star and we can't wait to see how far he goes on this platform!
5. Rickey Thompson 
Now, this might be one of the few cases of someone who become more famous after Vine than before! Rickey Thomspon is on a roll recently, and his success on TikTok is just one of his many accomplishments as of late. The internet star has found an incredible presence on Instagram and that too has transferred over to TikTok. If you want someone to uplift you, to make you feel like you run the world, or just need a really good reaction video, Rickey Thompson is your man!
6. David Dobrik 
It's quite incredible to see someone take over any platform they step onto. Whether it's his YouTubechannel with over 18 million subscribers or his TikTok with 24 million followers, David Dobrik has been a pioneer in mainstream internet culture for over five years. From his genuine kindness and charity to his elaborate pranks, David Dobrik is one of the biggest online stars the world has ever seen.
7. Liza Koshy
No Viner has made a bigger transition from the internet to the larger entertainment world than Liza Koshy. She was the first internet star to be interviewed for Vogue's 73 questions. An accomplished actress, she can be recently seen in the movie Work It dancing alongside Keynan Lonsdale andJordan Fisher. Although she's busy, she doesn't neglect her TikTok and posts a dance video or a bit of comedy at least once a week. Liza is a role model for young women everywhere, delivering a message to all those trying to make a career from the internet: if she can do it, you can too!