7 TV Shows That Were Cancelled Way Too Soon!
Written by Emmy Freedman. Published: August 11 2017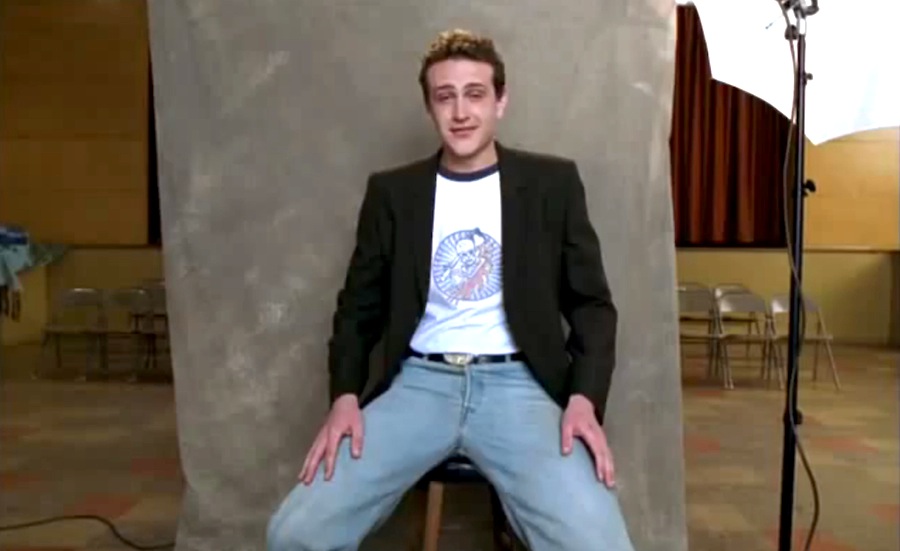 Ah, TV... my fickle friend. Some shows, like "The Big Bang Theory" or "Friends", can last for years before the actors and showrunners decide "Well, we're exhausted. Let's end this." But other shows barely see the light of day before getting the axe from their network. And this doesn't mean that these shows are any worse than the ones that go on for ages. In some cases, they can even be better, which makes their untimely demise taste all the more sour. Here's a list of shows that you may have never heard of but are still worthy of watching.
1. "Happy Endings" (2011-2013)
It's honestly surprising that "Happy Endings" isn't still on TV today because the show is basically an updated version of "Friends". It's just as funny as the '90s sitcom but with a more diverse cast and snappier jokes. However, its quick cancellation is just proof that it's hard to predict pop culture trends and what audiences will respond well to. But don't toss "Happy Endings" out just because so many other people did. Watch the first couple of episodes and you'll fall in love with this goofy slate of characters!
2. "Freaks and Geeks" (1999-2000)
Of course "Freaks and Geeks" is on this list. It's the ultimate ahead-of-its-time show that just couldn't find an audience before it got the axe. Not only did the show have an impressive, star-studded cast, it was also helmed by Judd Apatow, who went on to create virtually every funny film you've seen in the last decade. Give "Freaks and Geeks" a watch to rock out to '80s music and relate to a bevy of misfit high school students.
3. "Firefly" (2002-2003)
"Firefly" is a highly exciting show with a huge cult following. It follows the adventures of nine rebel survivors that live in a world set far into the future. They spend their days flying around in their spaceship, picking up odd jobs, or pulling off heists in order to survive. There are a mere 14 episodes of this show, so if you start now, you'll have completed the show by, like, the end of the day.
4. "Better Off Ted" (2009-2010)
It's a miracle "Better Off Ted" was ever even on network TV to begind with. Though it starred Portia de Rossi and other well-known actors, it's a very strange and often hard-to-follow show. However, if you stick with it, you'll find that it has a very unique form of humor and the character relationships were some of the best on TV.
5. "Veronica Mars" (2004-2007)
Veronica Mars is the feminist hero we all need. She doesn't take crap from anyone, is super-smart, and has a witty sense of humor to boot. The show follows Mars, who's on a mission to find out the truth about who killed her best friend. Though she finds answers at the end of the first season, the next two build upon the established themes of economic inequality, friendships, and abuse of power to create three haunting seasons of unforgettable television.
6. "Arrested Development" (2003-2006)
"Arrested Development" is a tricky one to include on this list because it's since been brought back, which means that it's receiving tons of attention, and it's reportedly being revived again. So the show still very much has a relevant presence. However, the show's revival was not so great. So, if you ignore that it was ever given a fourth season and just focus on its original three seasons, the show's cancellation seems incredibly too early and ill-deserved. The show has both an incredible cast and sense of humor, and the Bluth family's crazy antics will keep you in stitches from the first minute to the last one.
7. "Party Down" (2009-2010)
If you watch only one show on this list, please let it be "Party Down". This show has an incredible amount of heart, a great deal of humor, and a unique storyline each episode that makes for quick and easy viewing. "Party Down" follows the misadventures of a group of caterers who would much rather be doing literally anything else. The show takes place in Los Angeles, so most of the characters are aspiring writers and actors who are only in the food industry to pay the bills. But despite their lack of success, the characters find meaning and love among each other and continue to get up every day to keep pursuing their dreams. I've watched this show start to finish approximately 10 times and I've yet to grow sick of it.
(Image via NBC/YouTube)
- Emmy Freedman, YH Contributing Writer