7 of the Best Story-Based Music Videos in the Past 15 Years!
02-17-2021 by Madison Murray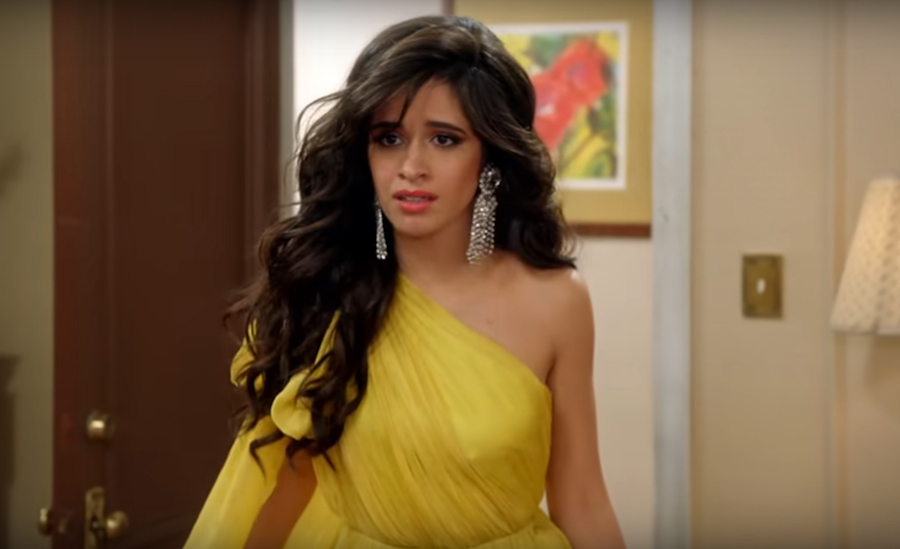 ( © Camila Cabello/YouTube)  
An eyecatching music video is one of the best ways for an artist to tell a story that brings their music to life. Here are some of our favorite modern videos that did that perfectly!

1. Camila Cabello's "Havana"
The, quite literally, cinematic music video for "Havana" is a fun celebration of the song and its breakout success. The opening scene reenacts Latin telenovelas, comparable to soap operas, that contrast how boring Camila's life seems to be. After a pep talk from her sister, played by Lele Pons, and her grandma, played byLeJuan James in drag, she sets out for a night on the town to bring some adventure into her life. Not only does she gain confidence, but she catches Noah Centineo's eye and dances with him in the middle of a sidewalk.
2. Marshmello, blackbear, and YUNGBLUD's "Tongue Tied"
YUNGBLUD and blackbear lead a passionate rebellion in the dystopian "Tongue Tied", fighting against an organization called the Silencers who want to censor young people trying to spread awareness of injustice. It features a cameo from actress Joey King, who gets captured by the Silencers before blackbear takes her under his wing. Together, they work to save other victims of the Silencers as YUNGBLUD sends them encouragement.
3. Taylor Swift's "Wildest Dreams"
The immersive "Wildest Dreams" takes the audience to 1950s Africa withTaylor Swift, playing an actress that falls in love with her co-star, played by Scott Eastwood. During the bridge, the viewer finds out she wasn't really in Africa - she was simply so infatuated with Eastwood's character that the flat, two-dimensional backgrounds on the set felt more lively than they truly were, thanks to her feelings for him. At the movie premiere in the second-half of the video, she learns he was in a relationship and runs out of the theater, mirroring how she had to run from her feelings.
4. Avril Lavigne's "Girlfriend"
In the best way possible, the "Girlfriend" music video is the most 2000s thing imaginable. Avril Lavigne plays two characters that fight for a boy they both want, embodying the Punk vs. Prep trend while simultaneously looking like they just left the Candie's section of Kohls. There's also hilarious action, including one scene where Preppy Avril falls down a hill and lands in a just-used port-a-potty. 
5. One Direction's "Best Song Ever"
The spunky "Best Song Ever" music video sees One Directionmeeting with production studio executives, played by themselves, to discuss their plans for This Is Us, their documentary that the single promoted. Uninterested in the executives' ideas, they insist on being themselves and destroy the office in a characteristically "boy band" dance scene.

6. Ariana Grande's "One Last Time"
Ariana Grande enlisted her "Victorious" co-starsMatt Bennett and Elizabeth Gillies to help create the "One Last Time" music video, which takes place as the world comes to an end. While Elizabeth Gillies narrates news broadcasts reporting about the apocalypse, Ariana runs around to find Matt on a rooftop, where they can spend the few last romantic moments of their lives together.
7. Hayley Kiyoko's "What I Need"
The music video for "What I Need" is an LGBT love story soundtracked duet between Hayley Kiyoko andKehlani. Hayley helps Kehlani get her mind off things by taking her on a road trip after a fight with her aunt quickly goes south. They stop into a bar to play pool, nearly get into an accident, and try to hitchhike home before realizing they've fallen for each other.
8. Fall Out Boy's "Thnks Fr Th Mmrs"
In "Thnks Fr Th Mmrs", Fall Out Boy films a new music video with a group of chimpanzees as the directors. The chimps make fun of their performance and try to get bassist Pete Wentz to kiss an actress, played by Kim Kardashian. The band later made fun of this video in their 2018 clip for "Bishops Knife Trick", with frontman Patrick Stump directing two llama mascots.