7 Most Relatable Noah Schnapp Moments!
07-02-2022 by Skylar Zachian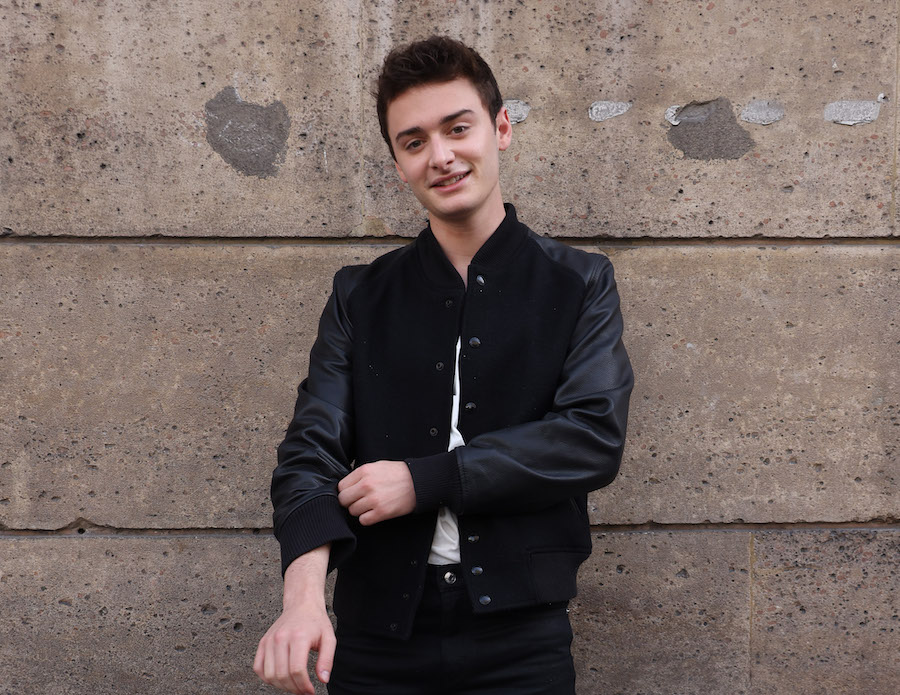 ( © Pierre Suu/GC Images)  
When "Stranger Things" made its debut in 2016, Noah Schnapp quickly gained recognition and high praise for his portrayal of Will Byers, a young boy who is abducted by a monster called a Demogorgon and taken to an alternate dimension called the Upside Down. 6 years and 4 seasons of "Stranger Things" later (Season 4, Volume 2 debuted yesterday!), the world has come to know Noah Schnapp as an extremely lovable and charismatic celebrity. In celebration of Noah graduating high school and heading off to UPenn's Wharton School, let's take a look at our 7 favorite relatable Noah Schnapp moments!
1. Best Friend Challenge With Millie Bobby Brown
One of the reasons why "Stranger Things" is such a success is that the cast has an extremely close bond. When it comes to the cutest cast friendship, Noah Schnapp and Millie Bobby Brown take the crown. In 2019, Noah posted a best friend challenge YouTube video with Millie and it is pure chaos, with Noah and Millie constantly exchanging cheerful banter and erupting in laughter. Noah treats Millie like a younger sister, emulating her British accent and putting what he calls an urn in front of the camera to block her face. Noah also notably draws a sharpie mustache on his face, and he and Millie agree that the funniest moment of their friendship is when he got stuck in a chair.
2. Stuck In a Hotel Bathroom
Now is probably a good time to mention that Noah is notorious for getting stuck in things — a chair, a rock, his jacket, you name it, Noah's probably gotten stuck in it. This video of him getting stuck in a hotel bathroom is definitely worth watching. Noah begs his twin sister, Chloe, to help him out and eventually resorts to calling the front desk. Not an ideal situation, but Noah handled it like a champ and took us along for the ride.
3. Fangirling Over Zendaya
It's no secret that Noah loves Zendaya. Whether it be on Instagram Live or at an award show, Noah will always jump at the chance to talk about his favorite celebrity. Check out this compilation of Noah adorably fangirling over Zendaya.
4. The Ratatouille Ruckus
Noah is living his best life singing along to "You're Welcome" from Moana until he makes a shocking discovery. He spots Ratatouille in his rented movies and decides to watch it, but it turns out that the rent period ended! Now Noah can't watch Ratatouille and his vibe is completely shattered. Oh rats!
5. Perpetually Bouncing on Jimmy Fallon's Guest Chairs
Over the years, Noah has made multiple appearances on "The Tonight Show Starring Jimmy Fallon". While a lot has changed between 2017 and 2022, one thing has stayed constant — Noah's infatuation with the bounciness of Fallon's chairs. This wholesome video from "The Tonight Show"'s official TikTok account is so sweet that it's got us crying happy tears.
6. Accidentally Revealing "Stranger Things" Spoilers
Speaking of his appearances on "Fallon", Noah recently talked to Jimmy about "Stranger Things" Season 4, Volume 2 and revealed some spoilers! After Noah and Jimmy spoke about how Noah's character kept the same bowl-cut hairstyle throughout the entire show, they began trying on some trendy wigs. Noah became so immersed in the wigs that he claimed he almost forgot he was on a talk show. He then went on to say that there are "some deaths coming, some gore." Earlier on in the interview, Noah also mentioned that he posted a picture of an explosion from the second volume on Instagram and took it down once people alerted him to the fact that it was a spoiler. We know we can always count on Noah to give us a glimpse into what's to come, and we love him for it!
7. Getting a Report Card Reward
To top it all off, Noah is an excellent student! Back in 2019 when Noah and his sister did well on their report cards, their parents offered them a reward of their choice. Noah's sheer excitement in the first few moments of this clip has us cheering on him and Chloe through the screen.
We can't wait to see what hilariously relatable moments Noah's college years will bring. Think you've seen it all? Get ready, UPenn… there are stranger things coming your way!