7 Classic Back-To-School Films (For Those Of Us No Longer In School)!
Written by Amanda Baltazar. Published: September 14 2015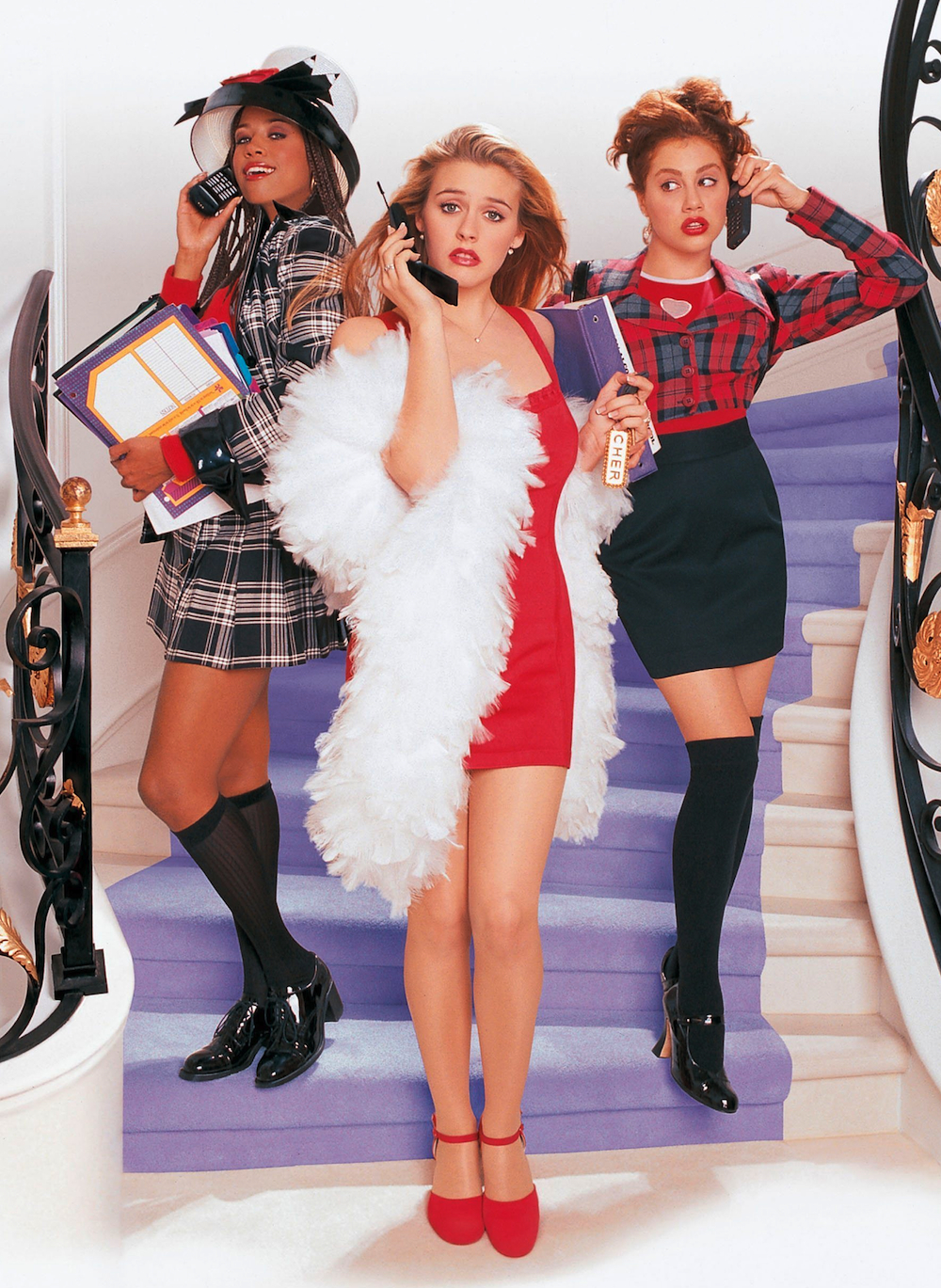 By now the new school year is in full swing -- Summer is over and it's time to sharpen our pencils, wake up at ungodly early hours, and get our learn on!
Watching my little brother go off to school, I find myself kind of missing that first-day-of-school excitement. If you're anything like me, I sometimes get a little nostalgic about my school days and seeing all my friends everyday. Maybe not the tests, homework, and classrooms, but I still love reminiscing on that time in my life, and it gets me in the mood to watch some of my favorite high school movies. Nothing makes you long for the simpler days quite like a good teen flick! So if you also find yourself going through high school withdrawals, here are 7 flicks to perk up your school spirit!
Breakfast Club (1985)
Don't don't don't don't, don't you forget about this classic where five high school students from different social groups are brought together in Saturday detention and find that, although they may be very different on the outside, they might have more in common than they thought. Each gets a chance to tell their story and we get to see each high school social group in a different light.
Ferris Bueller's Day Off (1986)
Ferris Bueller, a high school senior, decides to take advantage of one last day to cut class and go on an adventure around the city. Throughout the film, we see Ferris's skills and wits put to the test, but his school principal is hot on his tail, suspicious of Ferris and his past absences. Chk-chka-chkaaah!
She's All That (1999)
Probably one of my favorite movies of all time, She's All That is about a typical popular jock who starts off his senior year getting dumped by his hot, cheerleader girlfriend. Hoping to save his reputation, he takes on a bet to turn any girl at school into the prom queen; his friend picks a nerdy, artistic outcast that could care less about high school popularity. Cue the slow-motion walk down the staircase!
Can't Buy Me Love (1987)
A high school nerd makes a deal with a popular cheerleader in hopes of becoming popular and getting in with the cool kids. In exchange, Ronald agrees to pay to replace Cindy's mom's designer clothes that she ruined at a party. Both start to realize that maybe popularity isn't the most important thing. Oh, and did I mention Dr. McDreamy is the star of the movie?
Clueless (1995)
AS IF we could leave this movie off the list! Clueless follows rich, spoiled, Beverly Hills teen Cher, who is definitely one of the most popular girls in school. In the movie, she decides to play matchmaker with her friends and teachers alike while struggling to navigate her own love life. In the end, Cher comes to reexamine her life and what she thought was important. Baby Paul Rudd plays Cher's "kind of a Baldwin" ex-stepbrother, Josh.
Grease (1978)
Probably the most successful and popular musical ever, Grease is definitely one of my all-time back-to-school favorites. Sandy, an innocent exchange student from Australia, reunites with Danny, a rebellious heartthrob with whom she had a summer fling. Once they start school again, their friends may not be so pleased with the cross-clique romance. Tell me more, tell me more!
Mean Girls (2004)
Becoming an instant pop culture icon pretty much the day it was released,Mean Girls is about Cady Heron who grew up in Africa with her scientist parents. Her family moves to Illinois where Cady can now study the laws of survival in high school. She eventually climbs her way to the top of the popularity food chain but finds that she may have lost her way in this high school jungle. Eleven years later, we've still been unable to make "fetch" happen.
These are just a few of my favorites! What is YOUR favorite back-to-school movie?
(Photo via WENN)
- Amanda Baltazar, YH Contributing Writer