6 Celebs Who Took Getting Their Vaccine To a New Level!
04-10-2021 by Morgan Glicksman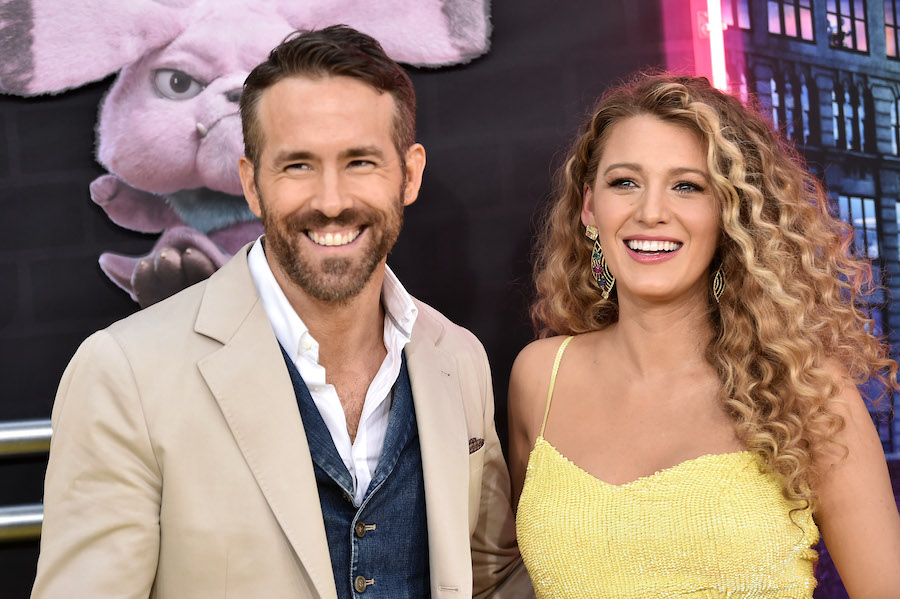 ( © Steven Ferdman/Getty Images)  
We stan a celeb who uses their platform for good — especially when it comes to promoting the well-being of others and giving us hope that the pandemic might come to an end soon.

As vaccine eligibility opens up all over the country, celebrities have been posting their vaccine cards and band-aids on their arms left and right for the past couple months. Oprah Winfrey,Martha Stewart, and Jeff Goldblum, among many, many others, have proudly posted on social media to show off their new shots. But a few celebs have taken it up a notch. Here's a look at some of our favorite celebrities getting their "Fauci Ouchie"!
1. Amy Schumer 
If anyone wins at getting the vaccine, it's hands-down Amy Schumer. Not only did she perform a whole bit and crack the funniest jokes before getting the shot, she even dressed up for the occasion with an outfit that couldn't be more perfect. This is the energy we need in 2021!
2. Ryan Reynolds and Blake Lively 
With these two, when isn't there some kind of internet banter? Well, obviously, going to get their vaccines means we're getting primeRyan and Blake content. Blake's initial vaccine post was the cutest thing ever! And, of course, Ryan's was hilarious. But, when you get these two together, it's the best Instagram trolling ever. Basically, it ended in a funny who-wore-it-better on Instagram Stories.
3. Dolly Parton 
In case you didn't know, the legendary Dolly Parton donated $1 million of her own money to help fund the research behind the Moderna vaccine at Vanderbilt University Medical Center in Nashville. When she got her first Moderna dose, she filmed it for her Twitter account, and needless, to say the internet loved it — especially since she came up with the clever caption of "Dolly get a dose of her own medicine" and she even sang a vaccine rendition of her hit song, "Jolene", which is the best pick-me-up ever. If you haven't seen it yet, you definitely should!

4. Jonathan Van Ness
Everyone's favorite Fab 5 member took to Instagram to share his experience getting the vaccine. JVN used his platform to encourage those with preexisting conditions to protect themselves against the virus and get the shot. He shared that he was eligible due to being HIV+. As if we could not love him anymore than we already do, he's now using his platform to highlight HIV and the vaccine — a true king.
5. Al Roker
Al Roker got his shot on live on "The Today Show"! Not only did he use his extensive platform to bring awareness to getting the shot, but also to wearing a mask and staying safe. Of course he threw some jokes in at the end too. We just loved this and him so so much!
As of this writing, more than 165 million doses of the vaccine have been given out in the United States so far, and I think we might have celebs to thank for that!