5 Times Kiernan Shipka Was Our Style Icon!
Written by Kyla Killackey. Published: August 21 2018
(©
Michael Kovac/Getty Images)
Kiernan Shipka is having a moment and we are here for it. If you don't know her yet, you certainly will soon, so pay attention.
The young actress got her big break when "Mad Men" premiered back in 2007, where she got her feet wet in the style world by constantly rocking those late-'60s, early-'70s looks and making vintage look young and fresh. And with the recent announcement that she'll be starring as our iconic teenage witch in the upcoming "Riverdale" spinoff, "Chilling Adventures of Sabrina", all eyes are back on Shipka and she is soaking it up. As we wait for a first look at the new series (outside of one very vague production photo that was recently released), we've decided to try and pass the time by counting down some of Kiernan's best looks, and as it turns out, she has quite a few!
1. Here is Kiernan giving new life to the good old Canadian tuxedo with this matching set that she wore at a brunch event for designerJonathan Simkhai. And don't get me started on these shoes, they are a wonderful, starry, shiny dream that I have been obsessed with for days.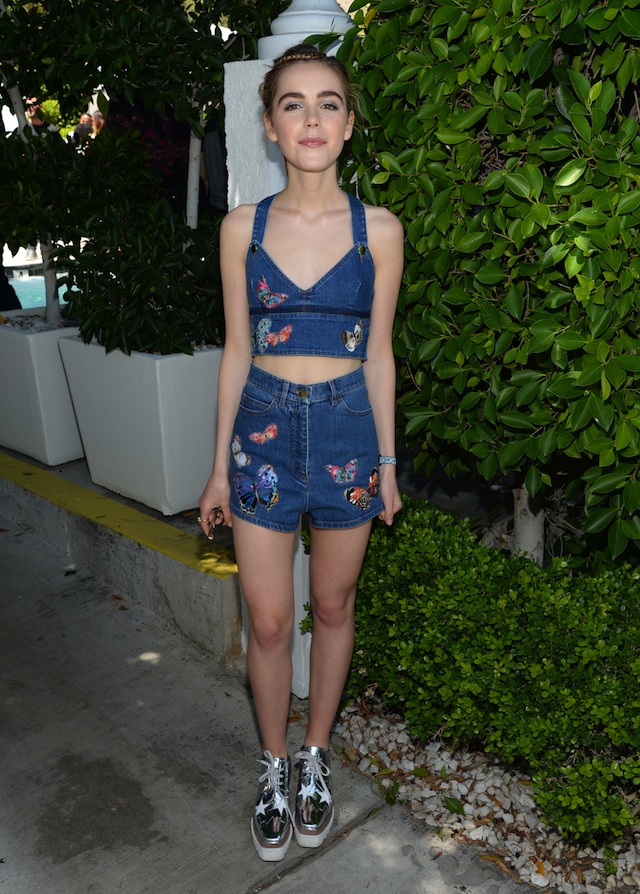 2. Brunette Kiernan! Looking like a summer dream at a BAFTA Los Angeles Tea Party in 2017, she is young and fresh and on top of her style game.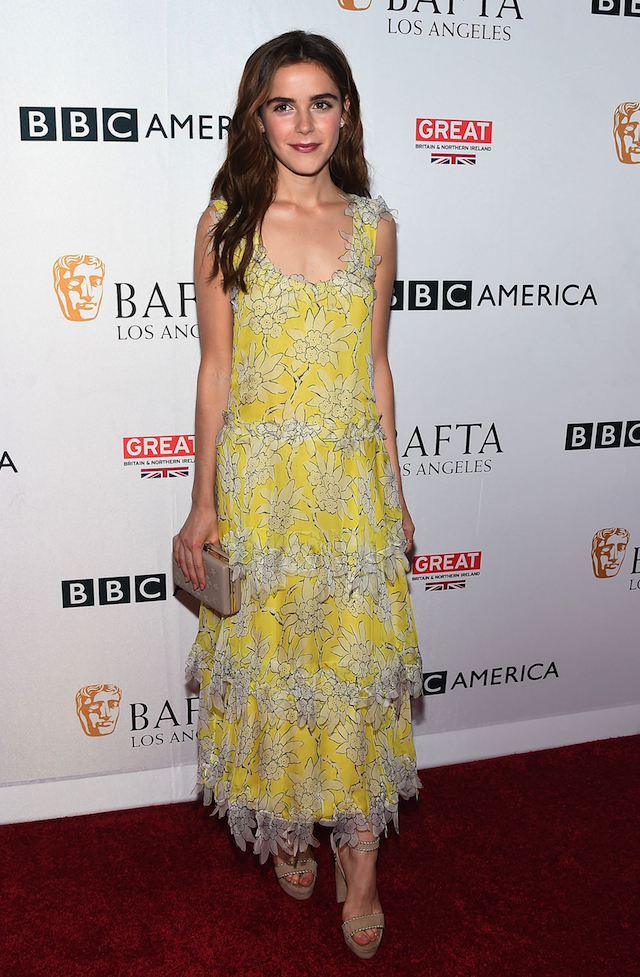 (

© Amanda Edwards/Getty Image)
As a side note, wearing yellow floral patterns to the BAFTAs L.A. Tea Party must be a recurring theme for her, because she also did it in 2014 and 2015!
                                                                                                                                                                                  (©

Jason LaVeris/Getty Images)
                                                                                                                                                                             (©

Amanda Edwards/Getty Images)
3. I give to you another matching set Shipka. Here she is celebrating Fendi Beverly Hills looking like an absolute boss in block colors.
                                                                                                                                                                               (©

Donato Sardella/Getty Images)
4. LOOK. AT. HER! I don't even know what to say about this, I am at aloss for words. She is a glorious pink angel, I am in awe, she has already put a spell on me. Those shoes alone are to die, get resurrected, and die again for. Cinderella vibes, anyone??
                                                                                                                                                                                    (©

Michael Tran/Getty Images)
5. And finally, our piéce de resistance, a look to beat all looks -- Kiernan Shipka, the woman, the myth, the legend, the Red Carpet Mermaid. She absolutely stole the show at the 2018 Critic Choice Awards in this quirky blended look that we can't imagine anyone else pulling off. Somehow she combines sequins, pastel prints, mint tulle, a lime green train, and metallic shoes and absolutely slays it. #KiernanforQueen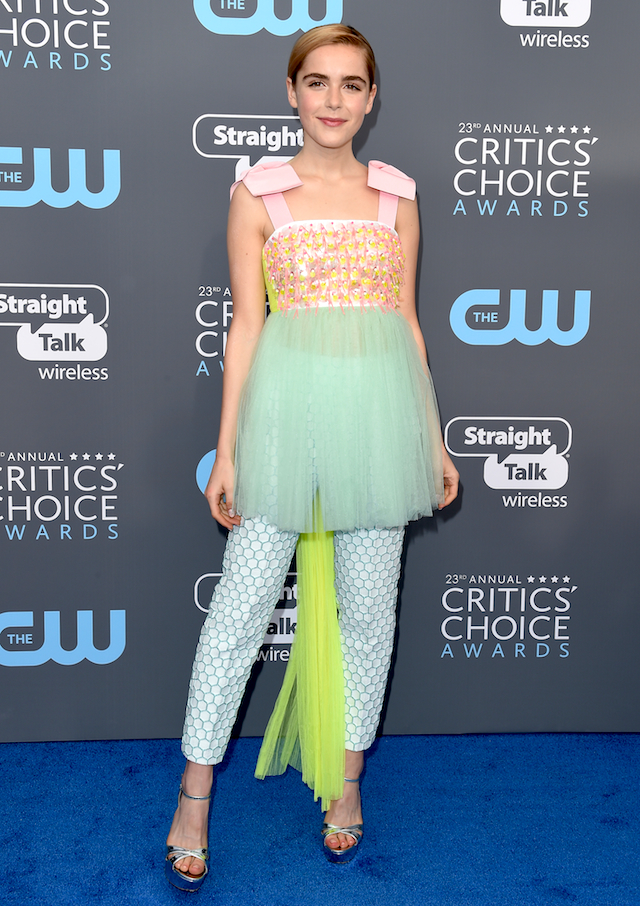 (©

Axelle/Bauer-Griffin/Getty Images)
We're just scratching the surface of Kiernan's fashion moments, trust me, it was no easy feat cutting it down to just 5 looks but it was a burden I had to bear (don't sleep on that sassy Chanel number at the top of the page either). Now we're back to waiting until the release of "Chilling Adventures of Sabrina" on Netflix (which will hopefully be before the end of 2018) and watching reruns of baby Kiernan on "Mad Men" (sigh). 
(Top image via Stefanie Keenan/Getty Images)
- Kyla Killackey, YH Contributing Writer