5 Things You Should Know About Rising Star Storm Reid!
Written by Ali Shannon. Published: February 02 2018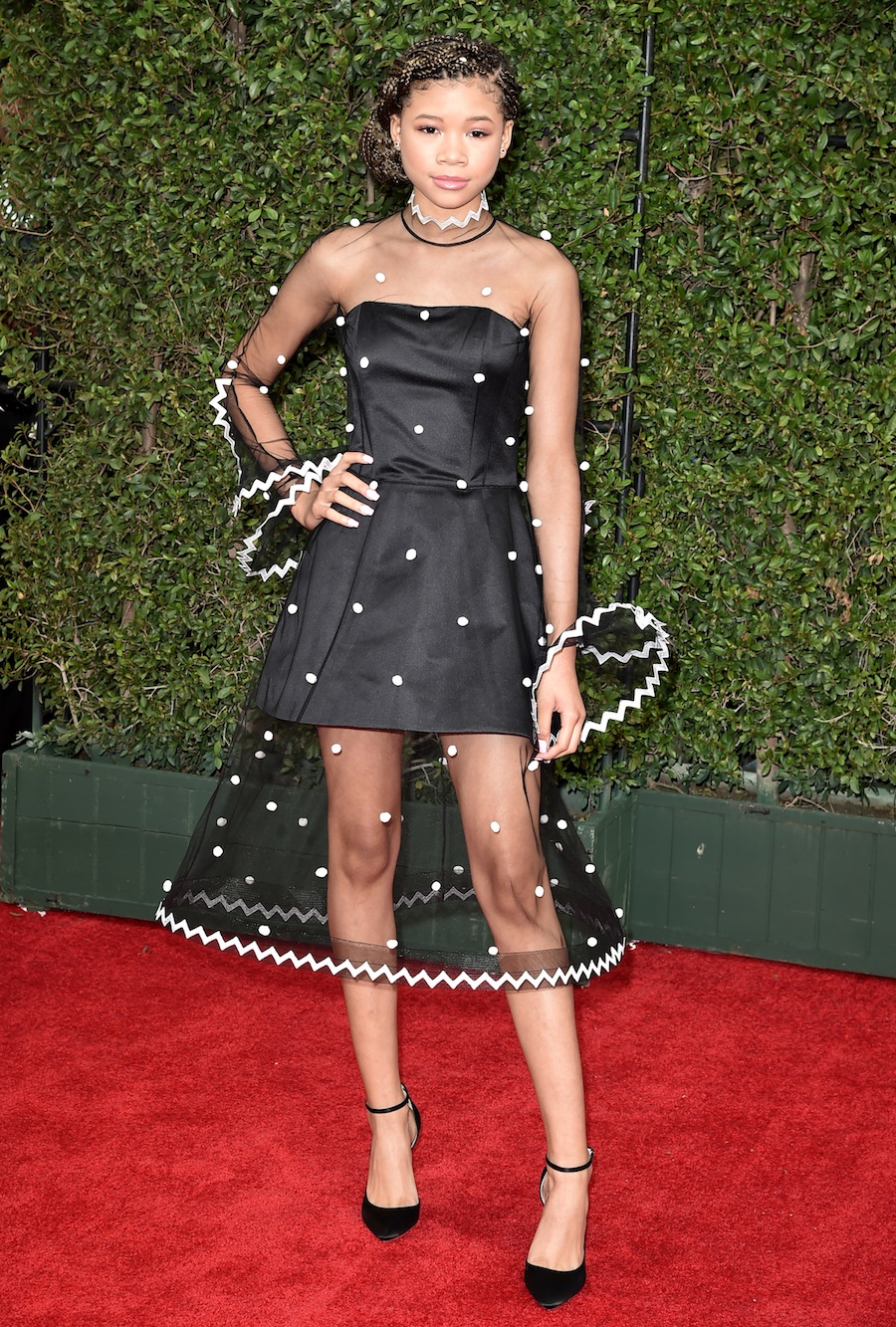 With all the attention and excitement surrounding the the film adaptation ofA Wrinkle in Time, fans have gotten smalls glimpses of its leading actress, Storm Reid. At just fourteen years old, Reid has already worked with some major forces in Hollywood. Here are 5 facts you should know about this rising star:
1. Her First Role
Reid made her big screen debut in the 2013 period drama 12 Years A Slave, playing a girl named Emily. From there, she made numerous appearances in television shows like "NCIS: Los Angeles", "Chicago: PD", and "The Thundermans". The next major film she starred in was the 2016 sci-fi drama Sleight, where she played Tina, the younger sister to the protagonist Bo.
2. She Takes Her Responsibility As a Role Model Very Seriously
Storm has spoken about how much her part in the Madeleine L'Engle adaptation has meant to her and the strong message it sends young girls. In an interview with Entertainment Weekly, she adds, "It means everything to be a girl of color and play Meg Murry, because Meg Murry is, in the books, a Caucasian little girl," Reid told EW. "It's just surreal because I get to empower other little African-American girls around the world and say that you can be a superhero and you rock and you can conquer the world and you are beautiful just the way you are and your flaws are nothing and you're awesome. It feels really good to be able to inspire not only little girls [but] everyone."
3. She Has Big Fans in Ava DuVernay and Oprah Winfrey
After working with Ava DuVernay on the set of A Wrinkle In Time, the director has only sung the praises of her leading lady, calling her a bearer of light. Oprah's feelings are mutual, going as far to say in an interview with Essence, "Sometimes I'd be watching her on set and would really tear up at her performance because she will become for this generation what Judy Garland's Dorothy in The Wizard of Oz  was for previous generations. She gets to be that light for girls like herself." That's a tall order from O herself!
4. She Makes an Appearance in Jay Z's "Family Feud" Music Video
Reid also had a small role in the sci-fi-inspired music video for Jay Z's track "Family Feud". Directed by none other than Ava DuVernay, Jay-Z enlisted the help of Reid and a multicultural coalition of women to create the video. It was first released on Tidal for streaming members, then hit Youtube where there alone it has over 10 million views!
5. Her Next Role
Storm's next starring role is set to be in the upcoming science fiction horror film, Only You, directed by Jacob Estes.David Oyelowo (Selma), Alfred Molina (Spider-Man 2), and Mykelti Williamson (Fences) will join Reid in the time-travel thriller. If this is what she's doing at only 14 years old, I can't wait to see where her career takes her from here!
(Image via David Crotty/Getty Images)
- Ali Shannon, YH Contributing Writer