5 Songs That Deserve a 2020 Upgrade!
09-04-2020 by Andi Ortiz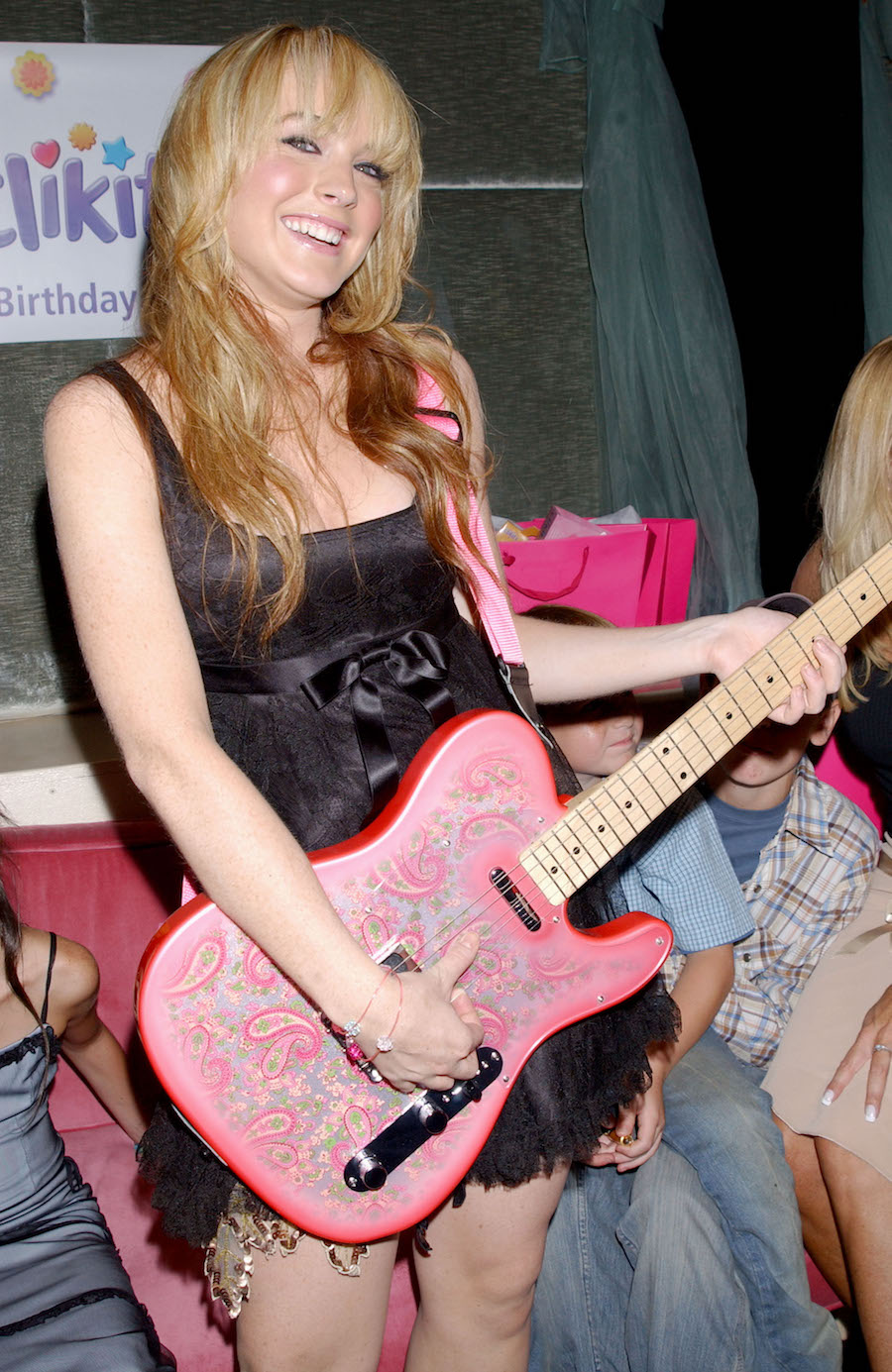 ( © Bill Davila/FilmMagic/Getty Images)  
As we enter month seven of a global pandemic with no end in sight yet, one thing has become clear: what's old can be made new again.

At this point, nostalgia is almost entirely fueling pop culture, bringing us everything from near-monthly cast reunions to homemade reimaginings of classic films. We've even gotten virtual concerts, with artists coming together to perform from their homes. Fan-favorite performances have included some beloved throwbacks like JoJo recreating her iconic hit "Leave (Get Out)" with quarantine-related lyrics. Naturally, she still slayed it, arguably even more so than when it was first released.
It begs the question, what other songs could be even better in 2020? Well, here are five that deserve the update for sure!
1. "She's So Gone" – Naomi Scott
Before she was a Disney princess – or, more accurately, a Disney queen, as the live-action Aladdin saw Jasmine become Sultan – Naomi Scott was showing off her insane vocals in the Disney Channel hit Lemonade Mouth.
And afterAladdin, we know she still has the pipes for a power ballad that will render a crowd, well, speechless.
Scott has clearly honed her skills over the years, and there's little doubt that, if she were to tackle "She's So Gone" once more, it'd be even more powerful this time.

2. "Stupid Cupid" – Mandy Moore
Believe it or not, 2020 has brought us some good. Back in March (which feels like 3 years ago at this point), Mandy Moore returned to the music scene with a new album called Silver Landings. These days, Mandy Moore's style is a bit different. The album has a pop-indie feel and is clearly much more personal to Moore, allowing her true self to shine through. That said, just one return to the past wouldn't be all that bad, right?
The Princess Diaries is where it all began for Mandy Moore, and a 2020 version of "Stupid Cupid" with her new vibe? We need it.
3. "Ultimate" – Lindsay Lohan
Once upon a time, Lindsay Lohan had a thriving music career. We first got a taste of her pop-rocker voice in Freaky Friday, and the rest is history.
Or, at least, it was history. Because in 2020, Lindsay Lohan also found her way back to music, dropping a new single called "Back To Me". The song surprised a number of fans, not only because of its unexpected arrival but also its unexpected quality. Then again, Lindsay Lohan always had a knack for creating jams. With any luck, she and her fake band Pink Slip will reunite for a new rendition of "Ultimate". Or maybe "Take Me Away". Either one would be good, we're not picky.
4. "The Great Escape" – Boys Like Girls
 If you didn't have a phase where you and your friends belted out "The Great Escape" on every car ride, did you really even grow up in the 2000s? The song is widely considered part of everyone's "emo phase", as it was a bit more angsty than its peers at the time. There also the length of just about everyone's bangs in the video.

With the way 2020 has gone, though, a cathartic, angsty song like "The Great Escape" is what everyone could probably use right now. This time around, the video could even be quarantine-centered, as we all look to escape from our homes.
5. "Dirty Little Secret" – The All-American Rejects
 In the early-2000s,The All-American Rejects popped up in just about every teen rom-com. Between "Dirty Little Secret" and "Move Along", the band essentially had a grip on the genre, and no one would ever complain about it.
In July 2020, the Move Along album celebrated its 15th anniversary, and the band certainly didn't let it pass.
Sadly, we haven't gotten a full album from the Rejects in a few years. But this challenge could be a perfect time to bring back an old reliable…