5 Sizzling Hot Celebrity Summer Book Recs!
Written by Julie Fenske. Published: June 14 2021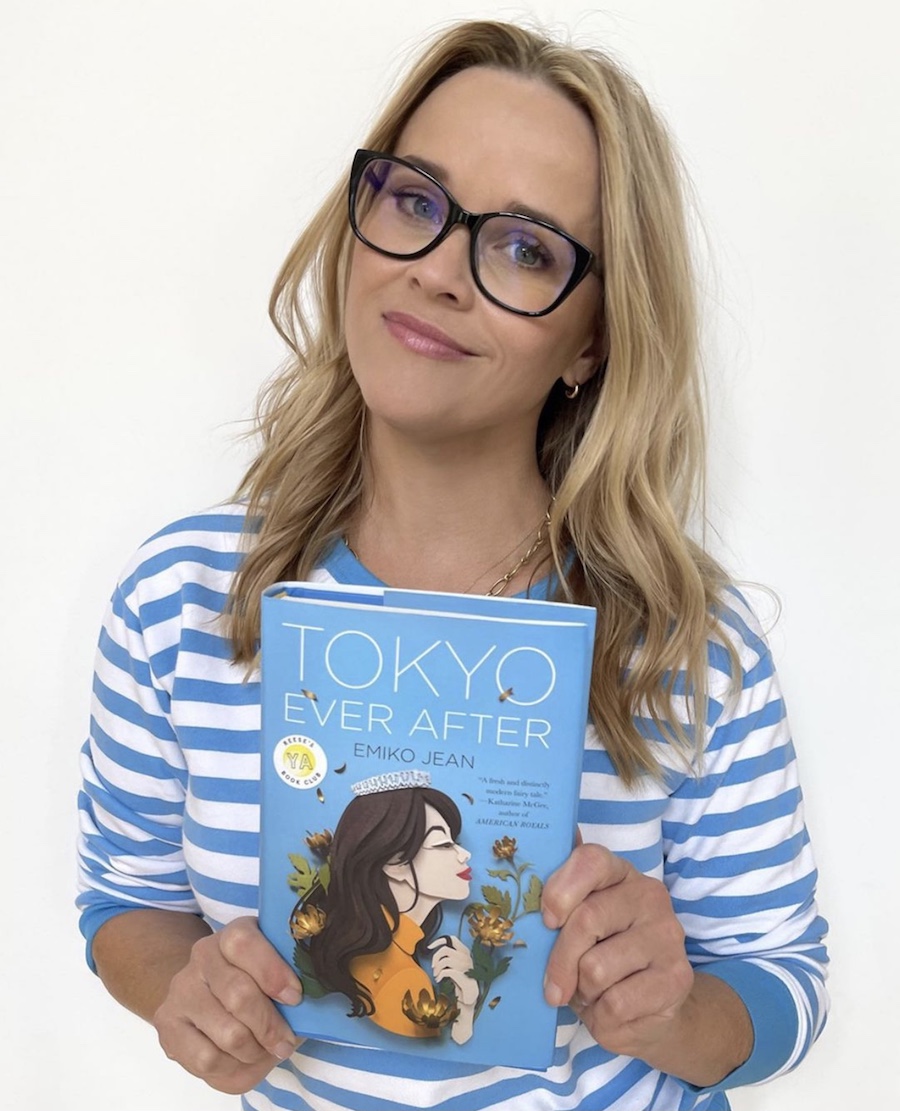 (Reese Witherspoon/Instagram/@reesesbookclub)
The air is getting warmer, school is letting out, and vacation planning for the fully-vaxxed is in full swing. What better way to add to your Summer fun than with a new book to read? After Emma Chamberlain declared "Reading Makes You Hot" in a recent YouTube video, we should all be following her advice and rushing to our nearest book store to get started. Plus, immersing yourself in a new world with interesting characters and exciting plots will inevitably stave off any summer boredom you might run into. Check out these celeb picks for your next beach read, cozy night in, or book club with your friends! 
1. Emma Chamberlain: East of Eden by John Steinbeck
In an attempt to curb her social media intake (a habit we should all try and establish), Emma decided to pick up reading, and she was kind enough to share what she's currently diving into. Set in Salinas Valley, California, East of Eden spans generations and dives into the conflicts of siblings and family, paralleling the biblical story of Cain and Abel. If you want to try your hand at the classics, don't miss this rec! 
2. Reese Witherspoon: Tokyo Ever After by Emiko Jean 
We all know, love, and trust the recommendations from Reese's Book Club, andTokyo Ever After is her newest pick. The book follows aPrincess Diaries-esque plot in which Izumi, a Japanese-American teenager, discovers that her father is actually Japanese royalty! If you're looking for adventure, romance, and heart, this is the book for you!
3. Sydney Sweeney: They Wish They Were Us by Jessica Goodman 
If you want a book with the vibes of "Gossip Girl", mysterious characters, and a (gasp!) murder, then you're in the right place with They Wish They Were Us. "Euphoria" star Sydney Sweeneyis bringing her love of reading to the TV screen and adapting the book with her production company, Fifty-Fifty Films. She'll also be starring alongside Halsey!
4. Shonda Rhimes: Off the Recordby Camryn Garrett 
Shonda Rhimes is the mastermind behind "Grey's Anatomy", "Scandal", "Bridgerton", and tons more of our favorite media ever, so it's no surprise that she has a must-read book for us this Summer! In Off the Record, Josie is an aspiring writer getting the chance to profile a celebrity but soon uncovers a terrible secret about a powerful man that many women have been harboring. A YA lens into the #MeToo movement, Off the Record is the perfect read if you're looking for fiction that confronts real-life issues.
5. Arlo Parks: The Year of Magical Thinking by Joan Didion 
Singer Arlo Parks not only released an amazing album this year, but she's also a guest recommender for Florence Welch's book club, Between Two Books! The Year of Magical Thinking is a deeply personal memoir following Joan Didion's journey of grief after her husband's passing. If you're looking for a beautifully written non-fiction, this one could be for you!
We hope you find what you're looking for in these recs, and we can't wait to get into these new books this Summer! Happy reading!