5 Shows You Need to Binge-Watch Before Their Summer Premieres!
Written by Amanda Baltazar. Published: May 14 2016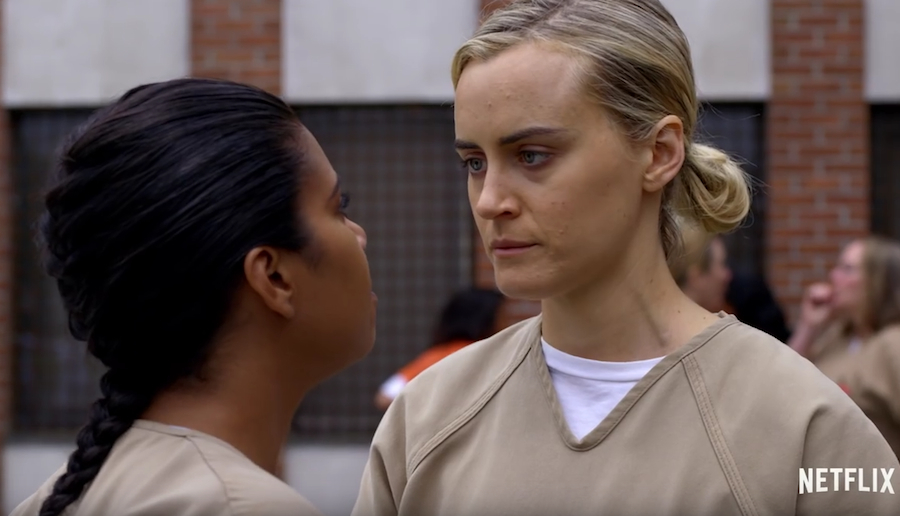 Summer 2K16 is almost here, which means that summer shows are coming back and the time to binge-watch TV is upon us!
This summer's slate of television is going to be full of new premieres as well as shows making their second, third, fourth, and so on, season and the cliffhangers were killer! For some, its been a long, grueling year since the last episode of our favorite summer show and now we're in the home stretch. But for those of you who haven't started, or haven't fully caught up to the premiere of summer television shows, now is your chance!
There are a few shows that stick out in my mind that are worth binge-watching before their Summer 2016 premiere and I will explain why!
"The Last Ship" (June 12, TNT)
The series revolves around a naval ship and its crew amidst a global pandemic. While dealing with a virus and trying to protect the creation of a vaccine and cure for it, they are confronted with more than just possible virus contamination but also opposition from those against the creation of a cure.  Only two seasons you need to binge-watch to catch up! 
"Orange is the New Black" (June 17, Netflix)
This breakthrough series dives into a women's prison and the characters that inhabit it are unique to say the least, showing us the lives of the women before and during their time in prison as well as the dynamics inside the facility. It can be ruthless and dangerous, and the scary part is that it is loosely based on a true story. As the characters drive the series, Season 4 is sure to be full of drama, betrayal, and heartbreak!
"Zoo" (June 28, CBS)
"Zoo" is based on a novel by James Patterson about animal attacks around the world. It seems that there is a pandemic affecting animals allowing them to communicate with each other and start an uprising against humans. Okay you have my attention!
"Suits" (July 13, USA)
This clever law series is about a young man with a special talent. He uses his photographic memory to help students pass the LSAT without having gone through any type of law education. To his surprise, he impresses the city's best closer and gets a job without having gone to law school or passing the bar. After five seasons, Mike is now looking at facing the consequences of his lie and Season 6 will not disappoint. Names like Erik Palladino,Paul Schulze, and Malcolm-Jamal Warner will be joining the series this season!
"Mr. Robot" (July 13, USA)
This Golden Globe-winning series creates a dark, modern, technological Batman-meets-Dexter vibe. Elliot is a very intelligent, tech-savvy individual keeping a low profile but whose life is turned around when he is invited to join an underground hacking organization to take down a huge corporation and challenge the ideas of societal norms. One season, ten episodes. Easily binge-watchable.  
There is a wonderful slate set for this summer for every genre of television. What show are YOU most excited about?
(Screenshot via YouTube)
- Amanda Baltazar, YH Contributing Writer