5 Other Shows That ABC Should Bring Back!
Written by Ali Shannon. Published: May 31 2018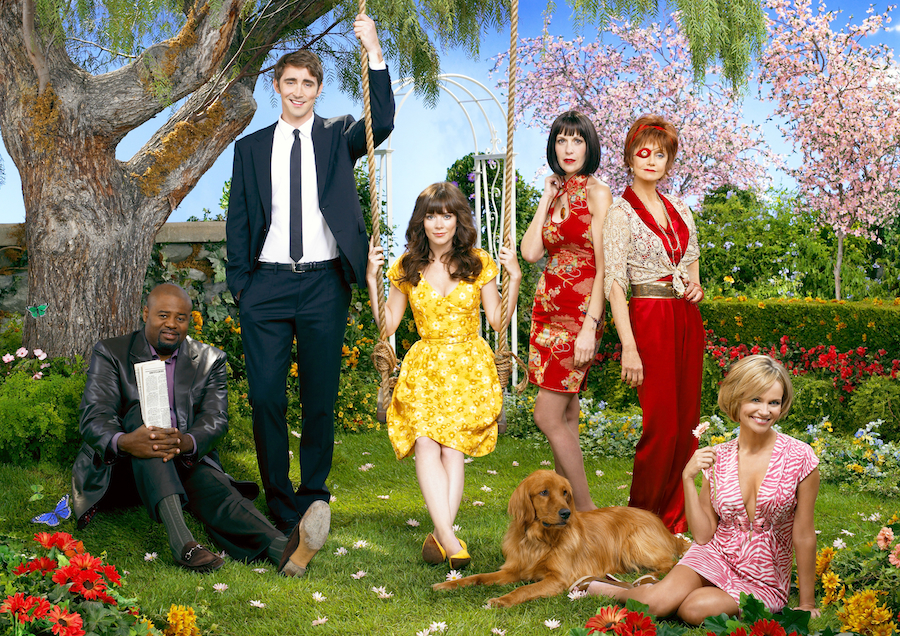 On Tuesday, ABC cancelled the reboot of their hit comedy series "Roseanne", despite the fact that it was the biggest success of the 2017-18 TV season, projected to bring in $60 million in advertisement sales,and sitting at the #2 slot for most views over all entertainment programs. Much like "Roseanne", networks are trying to bring back television shows that already have a fan base. Since there is a now an open slot in the coveted Tuesday night prime time lineup for this coming Fall TV season, here is a list of other reboots we'd love to see replace the short-lived series!
"Pushing Daisies"
"Pushing Daisies" only ran for two seasons (2007-2009), but you'd be hard-pressed to find another gone-too-soon show that has a stronger fan base and consistent fight to come back. Led by Lee Pace, Anna Friel, and Kristin Chenoweth, the show followed a pie-maker named Ned who has the power to bring back the dead with his touch. The cult classic has everything today's network needs -- comedy, fantasy, mystery, the most creative premise, and powerful messages of life, death, and love. It's the whole package and fans want it back! After hearing of "Roseanne"'s cancellation, TV powerhouse and creatorBryan Fullertweeted out his support of bringing his show back on air!
"Eli Stone"          
Viewers of the 2-season series have long pronounced that ABC cancelled the show right when it was getting its footing. Its intelligent humor and emotional storylines left audiences with the feeling of justice being served and hope, something our country could see a little more of. Ending in 2009, enough time has passed to bring back the sitcom and give it the time slot and attention it deserves!
Here is a clip of George Michael playing God in one of Eli's hallucinations -- pure gold:
"Brothers and Sisters"
It wouldn't hurt to have another dramatic family on television, and "Brothers and Sisters" was definitely that. ABC dropped the axe on this show amid speculation that a sixth and shortened final season was in the works, but the network decided Season 5 was all the fans could have. With secret siblings, love lost, and various partnership issues, fans wonder what the Walker family would have been like in 2018.
"Happy Endings"
Cancelled after three seasons, the beloved "Happy Endings" cast wants this show to return as much as fans do. Though almost all the series stars have gone on to other sitcoms, all of those have been cancelled or ended as well. With the ending of "New Girl",Damon Wayans Jr.'s follow up to Happy Endings, it seems only right to bring back this stellar group (and maybe some "New Girl" actors too?).
"Better off Ted"
ABC's surreal corporate parody had the cult fan base and the critical acclaim, and somehow it only lasted for two seasons due to criminally low ratings. Similar to shows like "It's Always Sunny in Philidelphia" or "Arrested Development" (and not just because Portia De Rossi starred in both), the smart, fast-paced humor is something that could do really well today, if given another chance.
All us viewers can hope from (more like demand) networks is to keep pushing the boundaries and make television more inclusive, diverse, and tolerant of many stories. ABC, take your pick for replacement!
(Image via Justin Stephens/ABC/Getty Images)
- Ali Shannon, YH Contributing Writer