5 Other Great Paul Reubens Characters (That Aren't Pee-wee Herman)
Written by Katie Marzullo. Published: August 01 2023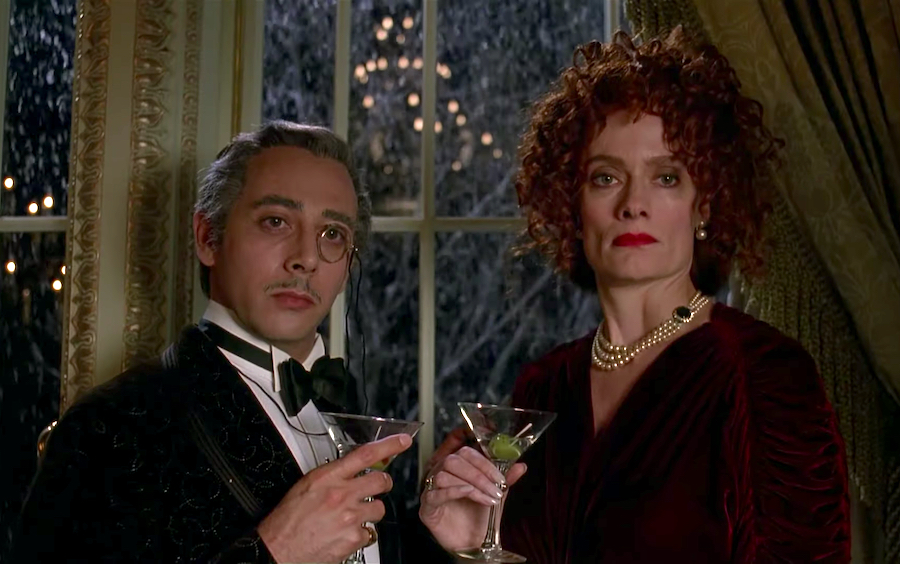 (Photo: Warner Bros. Pictures)
This week, we lost a bona fide legend. Many of us grew up with Paul Reubens's wacky character Pee-wee Herman in one way or another, either through his movies or "The Pee-wee Herman Show". The character was first conceived in the late-1970s when Reubens was part of the comedy troupe The Groundlings and made its first TV appearance on "The Dating Game" in 1979. After auditioning for, and getting rejected by, "Saturday Night Live" in 1980, Reubens took his childlike character and created his own stage show, the success of which led to movie cameos and then, of course, his cult hit HBO series.
And even though Pee-wee is the character that Reubens will most be remembered for – and for good reason – it is far from the only character that Reubens gave life to on the big screen. Over the decades, he's gifted us with many memorable performances that deserve a place on his altar along with Pee-wee. Here are just a few!
1. Flight of the Navigator(1986)
I loved this film as a kid, not the least of which because it revolved around another kid who lived in South Florida like me. In the movie, said kid, 12-year-old David, goes missing one day and then returns 8 years later – except he hasn't aged a day! Even his little brother is now his big brother. Of course, NASA suspects extraterrestrials… and they're right. When they discover a UFO nearby, they discover that David has a telepathic connection to it. Together, David and the ship's robotic commander, Max, escape the NASA facility where they are both being held, and Max tells David he needs his help to get back to his home planet. Max starts out with a very formal dialect, but after scanning David's brain, he begins talking more "human"… even like Pee-wee Herman. It stands to reason, because Max was actually voiced by Paul Reubens – a fact that wasn't revealed until many years later. (At the time, the voice-over actor was credited as "Paul Mall".)Stream now on Disney+.
2. Batman Returns(1992)
In the highly-anticipated sequel to Tim Burton'sBatman, we are introduced to all-new classic supervillains, including Catwoman (fka Selena Kyle) and The Penguin (fka Oswald Cobblepot). In a flashback sequence, we see Paul Reubens in a memorable cameo as Penguin's rich father, who, upon Oswald's auspicious birth, at first keeps him in a cage but then soon abandons him in the sewers of Gotham. Fun Fact, his wife in the movie is played by Diane Salinger, who played his love interest Simone in Pee-wee's Big Adventure!Stream now on Max.
3. Buffy the Vampire Slayer(1992)
BeforeSarah Michelle Gellar took over our TV screens as the titular vampire slayer, Buffy was a horror-comedy from 1992 starring Kristy Swanson. Imagine if, say, Cher Horowitz from Clueless became a vampire hunter and you'll get the vibes of this movie. In it, Reubens plays Amilyn, the right-hand man of vampire king Lothos, who spends the entire movie trying to hunt Buffy down – and half of it doing so with only one arm. Reubens is barely recognizable in his goatee, scraggly hair, and raspy voice, Quite the departure from Pee-wee! Fun Fact, Reubens revisited this character in an episode from the first season of "What We Do In The Shadows", playing a member of the Vampiric Council, which is basically made up of classic film and television vampires, like Tilda Swinton, Danny Trejo, and Wesley Snipes (though all the characters are referred to by their real first names, not their character names). Stream BtVS on Max.
4. Matilda(1996)
Paul Reubens's role as an FBI Agent in this classic movie is remarkable precisely because of how unremarkable it is – this is probably one of, if not the most, "straight" roles Reubens ever played. In it, he is surveilling Matilda's father over suspicions of his illegal activity, and Matilda, despite knowing how terrible her father is, nevertheless tries to protect him by using her powers & smarts to thwart Reubens's character and his partner.Available to rent on Prime Video, YouTube, and Apple TV.
5. Mystery Men(1999)
A movie that was perhaps a little ahead of its time, Mystery Men is a Y2K-era superhero comedy about a group of less impressive heroes who have to join forces to rescue the local superhero from the clutches of the local supervillian. Paul Reubens plays Spleen, whose dubious powers include rendering people unconscious by his farts. An underrated movie that probably would have been more popular if it had come out, like, 20 years later (and been directed by James Gunn). Stream now on Peacock.
Thanks for all the memories and all the laughs, Mr. Reubens. You will be extremely missed.