5 New Books for Your Spring/Summer Reading List!
Written by Sarah Osman. Published: April 15 2016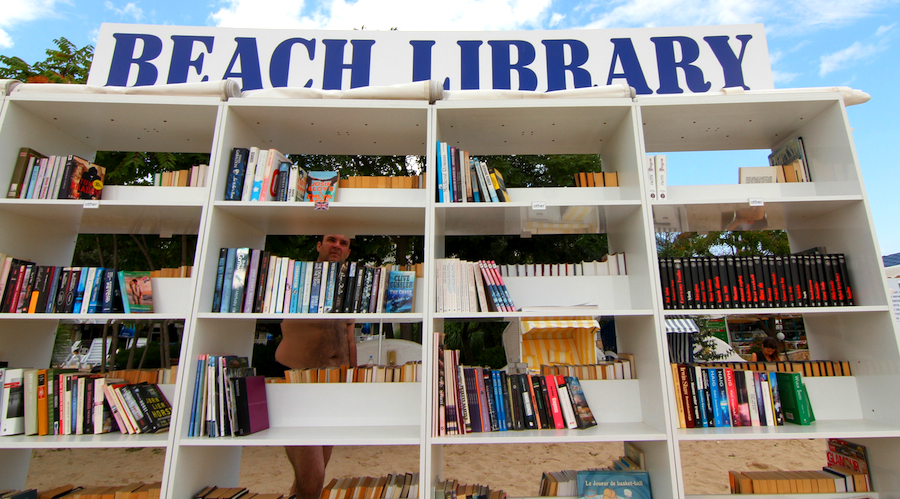 The weather is (finally) starting to warm up, the flowers are blooming, and the travel deals are on -- it's Springtime! One of the sweetest seasons, Spring is ideal for picnics, long strolls in the park, and reading books at the beach. A number of promising books are about to be released this Spring and early Summer, so it's time to head outside and curl up with one of these great new reads:
Zero Kby Don DeLillo (May 3)
The poster child of Postmodernism (and the author of White Noise), Don DeLillo's latest novel in an insightful look at how we handle death. Set in the nearby future, DeLillo crafts a world in which humans can control death, and a secret scientific community that holds onto bodies until they can be fully revived. DeLillo goes full sci-fi with his latest work, and bravely questions the world around us.
A House for Happy Mothersby Amulya Malladi (June 1)
Indian-American writers are quickly becoming one of the fastest growing groups of writers in America, and with good reason: most of their prose is highly figurative and lyrically beautiful. In A House for Happy Mothers, two women across the world are brought together by the same shared goal -- to save their families. In trendy Silicon Valley, Priya has everything, except for children. She hires a surrogate in a small southern Indian village by the name of Asha, who is shipped away to the Happy Mothers House where she is kept until she gives birth and can give the baby up. Together, the two women restore faith in one another. Malladi's story does not sound as heavily focused on Indian culture asJhumpa Lahiri, but the story sounds heartwarming and quite interesting.
A Criminal Magicby Lee Kelly (now available)
This one is for all the Harry Potter fans out there! Set in the 1920s,A Criminal Magic takes place in an alternate Washington D.C. where magic is real -- and has just been outlawed. The prohibition (guess what that's a metaphor for?) leads to a dangerous underground magical world, which young sorcerer Joan Kendrick becomes a part of. The sparks fly in this enchanting tale, and may even get you ready for Fantastic Beasts and Where to Find Them, which also takes place in the 1920s!
Hunger: A Memoir of (My) Bodyby Roxane Gay (June 14)
The brilliant writer of the essay collection Bad Feminist is back with this poignant tale of weight loss in America. Gay becomes painfully honest as she recounts her experiences with weight, self-image, and food, and how she turned to food to hide from life's struggles. It takes bravery to show such vulnerability, and it will be interesting to see Gay take on this role.
The New Guy (And Other Senior Year Distractions)by Amy Spalding (now available)
Spalding's prose has the same playful tone as Rainbow Rowell's, and her latest book seems to follow in the same vein. In The New Guy (And Other Senior Year Distractions), a type-A student has one goal in mind: to get early acceptance into an Ivy League college. But her life is turned upside down when she meets a super-cute, formerly-famous new guy. Spalding's latest book is ideal for a relaxed day at the beach!
Which books are you planning to read this Spring?
(Photo via Impact Press Group/WENN)
- Sarah Osman, YH Contributing Writer