5 Must-See Indie Films This Summer!
Written by Sarah Osman. Published: June 06 2016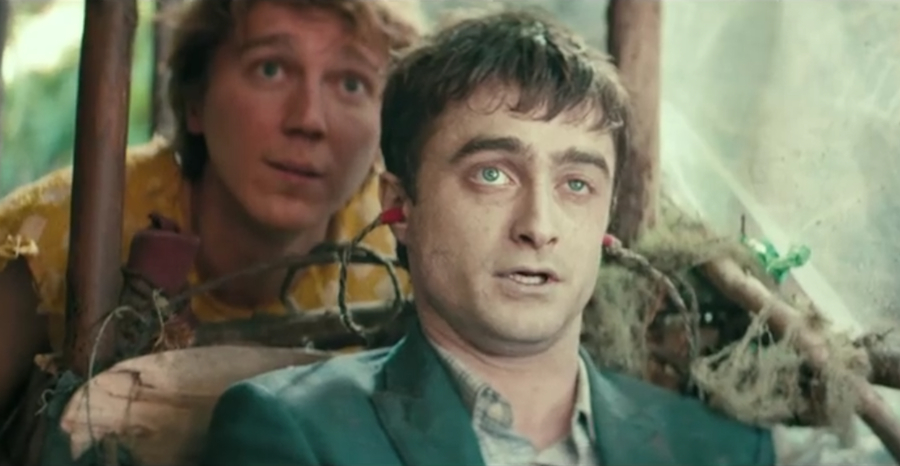 The weather is getting warmer, the grills are coming out of storage, and the ice cream trucks are ringing their chimes... it's time for Summer! And with Summer comes, of course, Summer movies! While some of the biggest films have been (or are about to be) released, there are a number of smaller, indie films that will hit theaters in the next few months as well, and just because they may not be as well-known and flashy as, say, Captain America: Civil War, it doesn't mean they aren't worth your time and money. Here are five of the coolest indie flicks to see this Summer!
The Lobster(now playing)
One of the most imaginative satires I have ever seen, The Lobster is a spot-on critique of modern day love. Starring Colin Farrell and Rachel Weisz, The Lobster takes place in a dystopian society where single folks have 45 days to find love -- or they are turned into an animal. Farrell, a recently-divorced man, heads to the "hotel" to attempt to find love and instead meets singles who are defined by their disabilities, such as "Bleeding Nose Woman" and "Lisp Man". After dating a particularly atrocious woman, he escapes and joins the singles where any romantic interactions are outlawed. The film cleverly critiques the way we choose a partner and the societal pressure to always remain in a couple:
Holy Hell(May 20)
If you have been watching and enjoying "The Path" on Hulu, then this documentary is for you. Holy Hell follows directorWill Allen as he spends 20 years living inside a spiritual cult in California called Buddha Field. The entire experience is captured on film, and the cult members never figured out that Allen was making a documentary. A bona fide hit at Sundance, Holy Hell is sure to be one of the most-discussed documentaries of the year.
Swiss Army Man(June 24)
This completely nutso film, which baffled audiences at Sundance, is guaranteed to continue to confuse and shock audiences. The film follows Hank (Paul Dano), who, after trying to commit suicide on a deserted island, finds an abandoned corpse (Daniel Radcliffe) with some... "life" still in it. He decides to try to use the corpse as a catch-all survival resource, which results in a great deal of farting on Radcliffe's part. Yes, you read that right. In a world full of sequels and reboots, Swiss Army Man is certainly unique...
Don't Think Twice(July 22)
Although most of the major indies are coming out of Sundance this summer, there are a few from South by Southwest, such as Don't Think Twice, directed by Mike Birbiglia, is one of them. Set in New York City, the film follows a group of improv performers as they try their best to keep their art, and lives, together. Starring Gillian Jacobs andKeegan-Michael Key, Don't Think Twiceappears to be delightfully quirky and deeply heartfelt. As a novice improviser myself, I'm curious to see the story of this rather strange facet of the comedy world come to life!
The Founder(August 5th)
Have you ever wondered how McDonald's became the king of cheap fast food? Then this film is for you. The Founder focuses on McDonald's founder, Roy Kroc, who began as a humble midwestern salesman who ended up franchising out the chain owned by Mac and Dick McDonald in the 1950s. The story reveals some... questionable ethics surrounding the company's early business dealing. Starring Michael Keaton, the film is already garnering Oscar buzz. I actually know very little about the start of McDonald's, so this film is of deep interest to me.
Which indie films are you looking forward to this summer?
(Screencap via YouTube)

- Sarah Osman, YH Contributing Writer