5 Musicians You Need To Be Following On Twitter!
Written by Kalia Kornegay. Published: March 21 2018
Nothing brightens my Twitter feed more than seeing some of my favorite musicians showing how funny and inspirational they really are. For me, Twitter provides another outlet to see some of my favorite artists expressing their real off-stage personalities with little to no filters. From engaging with fans about the most trivial things to sharing motivational quotes and advice, here are five musicians to follow if you're looking to brighten up your feed!
While the Chicago-born rapper is by no means a new face in music, he is a regular presence on Twitter, speaking the truth and advocating for causes he's passionate about. Chance made headlines last year for donating money to various Chicago Public Schools and speaking out about the need for increasing the quality of public education in the area. That drive to improve Chicago schools has not waned in the slightest, as he does not shy away from voicing his opinions about all related news.
In addition to his support for Chicago he is also a prominent voice in supporting his fellow POC in the entertainment fields. We love artists supporting other artists!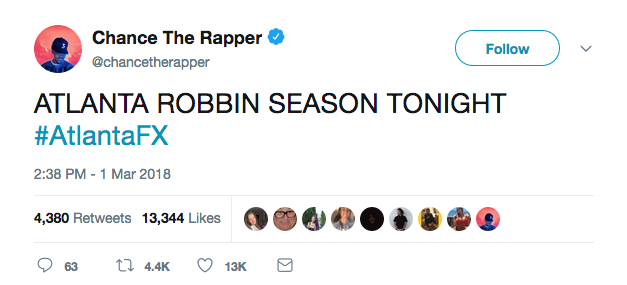 Could he get any better??
King of emotional ballads Sam Smith has such an amazing presence on the platform. Despite his over 7 million follower count, he actively retweets and likes content from his fans. He also has no shortage of excitement for promoting his appearances and works, especially now during his promotions for "The Thrill Of It All."  
The support doesn't stop at his fans, as he also loves sharing his interactions with other performers.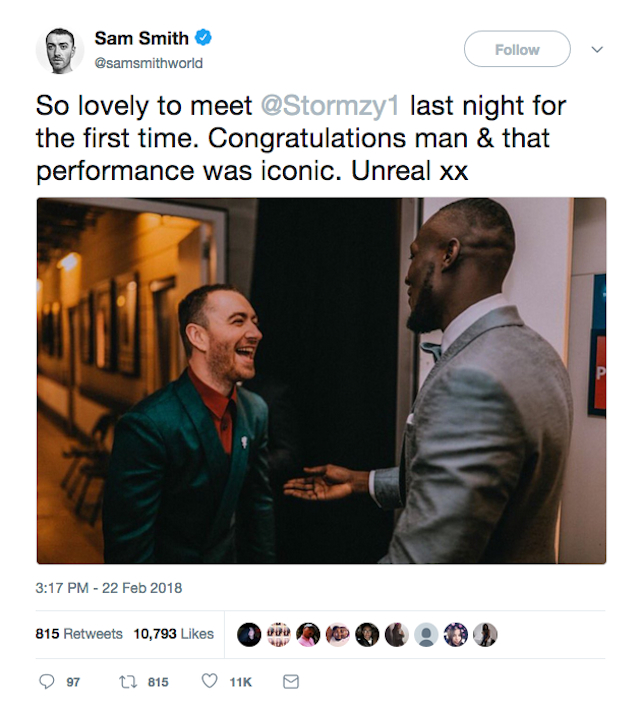 I have yet to find another artist who has so much love for his supporters. In short: Smith is truly living his best life.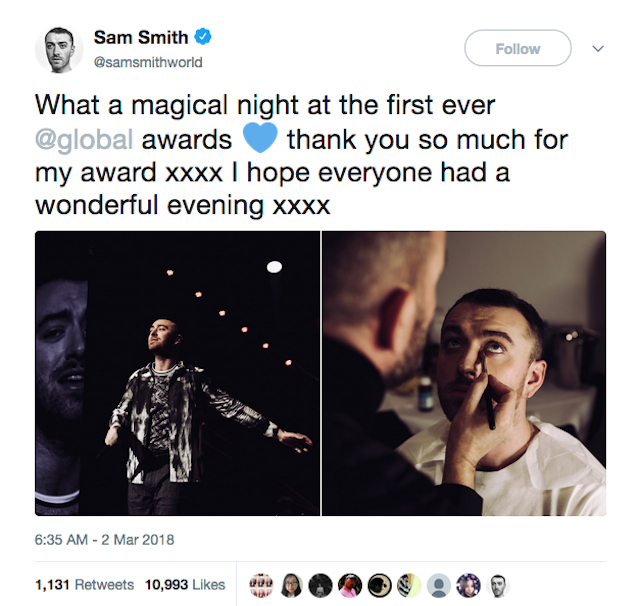 Park Jae Hyung, known as Jae, is a guitarist and vocalist in South Korean band DAY6. While currently based in Korea, the 27-year-old is always interacting with his fans with self-deprecating memes and jokes with his "After School Club" (a K-Pop variety show) co-stars, Jimin Park and Kevin Woo.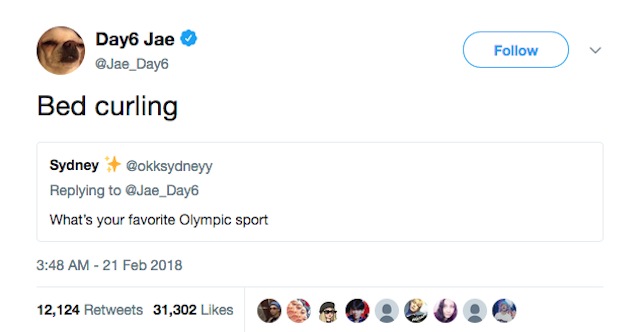 A relatable moment if I've ever seen one: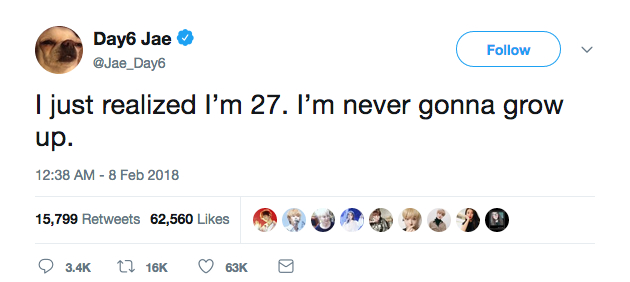 Basically, Jae is all of us if we were in a Korean boy band.
Keeping up with the relatable content trend Charli's feed reads more like a teenager living her best life than an award-winning pop singer. That's also the beauty of it.
She also doesn't hesitate to offer advice and support for her fanbase.
The singer has always had a soothing presence in both her music and her social media, but since the
release of her poetry book
2Fish: A Poetry Book
, those vibes have only gotten stronger. She is all about uplifting her fans and treats her Twitter like a positive space.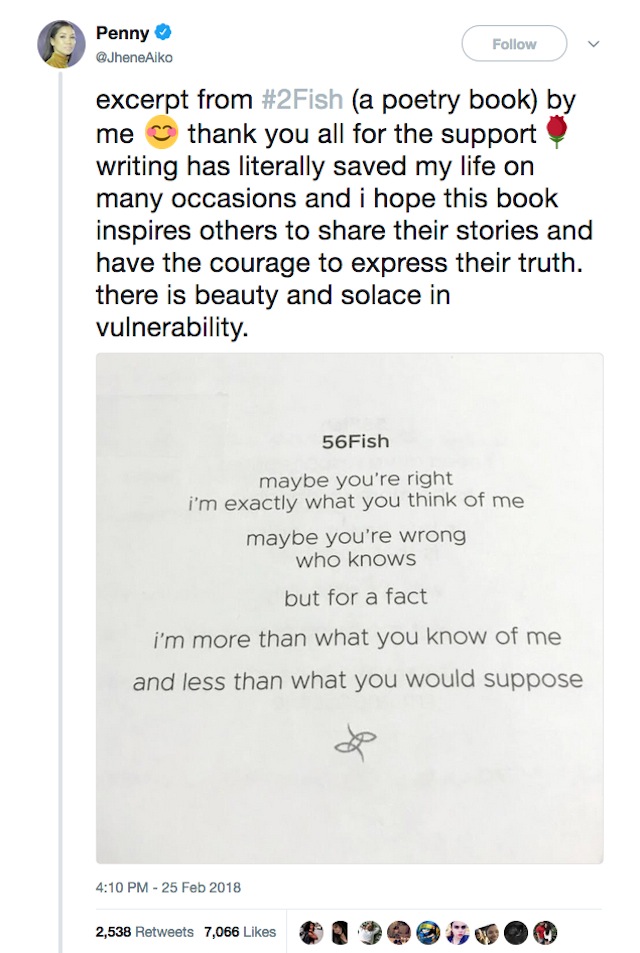 Sometimes her tweets are a little vague and I feel like they've completely gone over my head, but her positive spirit is still ever-present. Follow her for the occasional burst of positivity in your feed that most of us desperately need.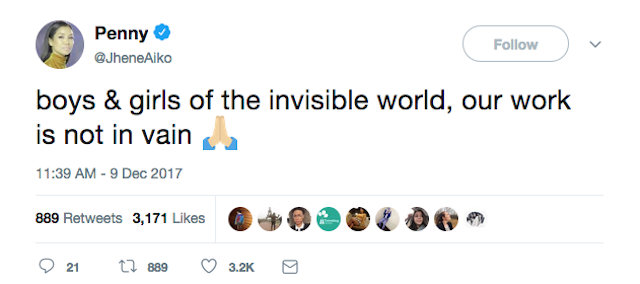 Even if you don't follow all of these amazing artists musically (which you should,) their Twitters are some of the best out there for their positive and humorous personalities alone.
(Image via

Timothy Hiatt/Getty Images)
- Kalia Kornegay, YH Contributing Writer