5 Back-To-School Essentials For a Safe & Successful Year!
08-20-2021 by Rebecca Breitfeller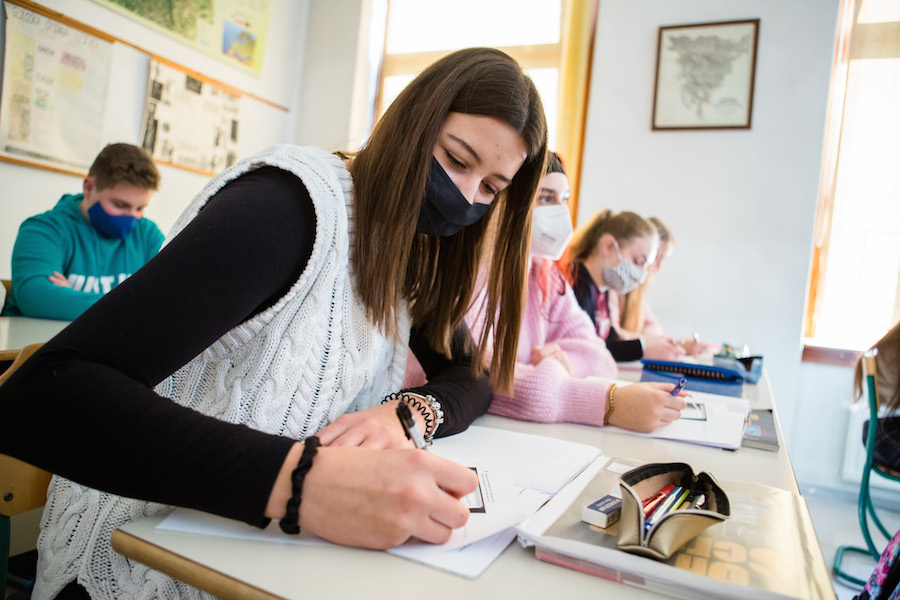 ( © Luka Dakskobler/SOPA Images/LightRocket via Getty Images)  
The time has come -- we are going back to school! Whether you dread this season or look forward to it all year, it's always a good rule of thumb to come prepared. No matter if you are in-person this year, remote, or a little bit of both, nothing says a great start to the school year like having all of the essentials ready to go. We have rounded up our back-to-school favorites for you, to make this season of shopping a little bit easier!
1. A Great Planner 
Our pick: Papier
Papier has all of your notebook needs! A great planner is the best way to keep yourself organized between assignments and extracurricular activities. Papier has any design in a planner you could ever want, and the best part is that all of their stuff can be customized to make it more you! 
2. A Sleek E-Book
Our pick: Kindle Paperwhite
Whether you are gearing up for a ton of academic reading or you just want to read for pleasure, the Kindle Paperwhite makes all your reading needs SO much easier. It's super sleek, thin, and waterproof! It can become stressful having a billion books lying around, so a quality E-Book is essential in keeping your books and/or notes all stored in one place for your convenience. 
3. Mask Bundle
Our pick: Uniqlo 
These are the most comfortable masks I have personally ever worn. In the age of Covid-19, we have to stay vigilant, and if you are going back to school in-person, it's a great idea to be equipped with masks that are super comfy for all-day wear. This pack of three comes in grey or black for a super neutral look that will compliment any outfit!
4. The Perfect Bag
Our pick: Everest
This backpack is the perfect size for commuting to school, traveling, and more. It is nice and compact but super efficient. It can fit all of your binders, notebooks, plus more. The best part? It comes in a plethora of different colors! This bag is perfect if you are looking for a great quality backpack with tons of compartments and room without totally breaking the bank.
5. An Eco-Friendly Water Bottle
Our pick: Hydroflask
We love a reusable water bottle that we can take on the go! Hydroflask has so many wonderful options and ranges of colors and sizes. I take my Hydroflask with me everywhere and it always keeps my water ice cold no matter where I am. You can also pick out one of their coffee cups, which is perfect for keeping your coffee or tea hot on the way to class!
Good luck this new school year!