4 Things You Should Know About "Stranger Things 2" Breakout Star Sadie Sink!
Written by Nicole Dzenga. Published: January 22 2018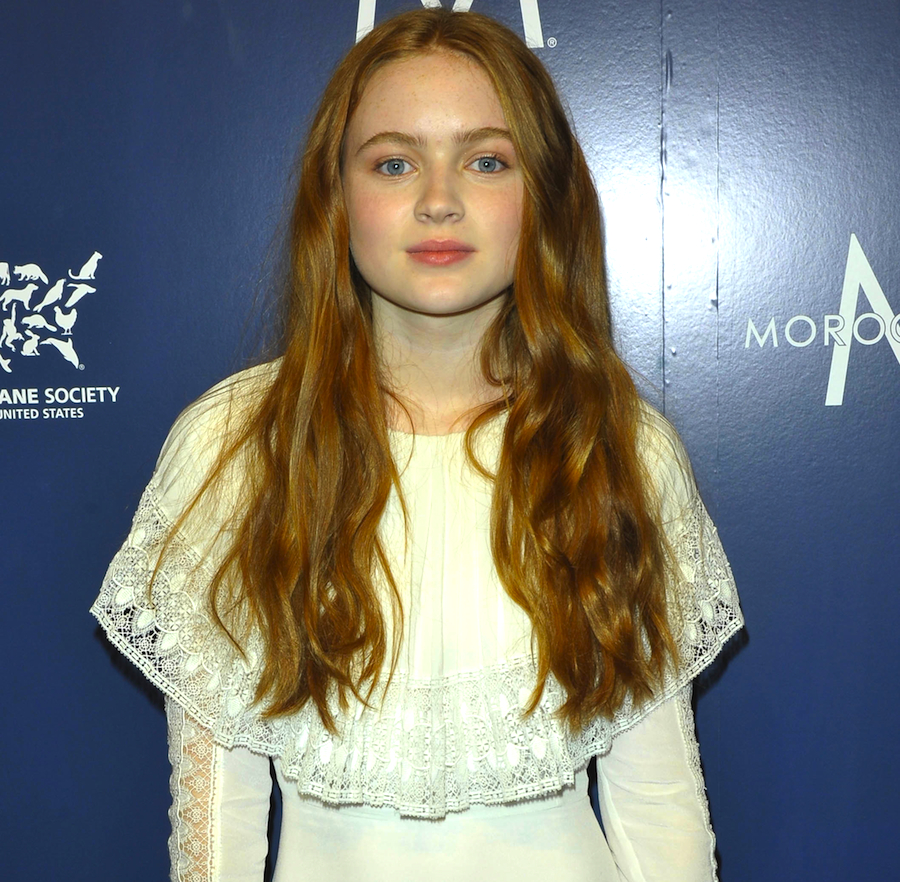 If you have binged-watched the new season of "Stranger Things" like the rest of us, you're probably in agreement that it may very well be one of the greatest shows of all time. Season 2 introduces the new girl, Max, bringing all the feels and we are forever grateful for her bringing the California vibes to Hawkins, Indiana. SPOILER ALERT: Max moves to Hawkins with her parents and quite troublesome, older step-brother, Billy (Dacre Montgomery), but there's something about her that sticks out to the Hawkins gang and earns her a spot in the "party".
Behind the tough girl Max is actress Sadie Sink, who was chosen to portray the character after a very intense audition process. Her tomboyish-yet-sophisticated onscreen persona has resonated with so many "ST" fans so obviously… we want more! Here are some fun facts to know about Sadie Sink!
Cue the music!
1. She played Annie on Broadway
Say whaaaaat??!! Yup, you read it right. This young lady is a jack of all trades. She began singing at such an early age that, by only seven years old, her mother decided to send her to theatre classes in Houston. Soon enough, in 2012, her talent led her to an audition for the revival of  Annie and earned her the lead role in the musical. From then on, she was able to shine on stage with her sweet personality. Broadway scored big time! Check out her amazing vocals below and add her to the list of "Stranger Things" kids with incanny musical abilities!
2. She is a vegan
You would think that being a young teen committed to such a busy schedule and having basically no free time would be a good enough reason for not making any other strong commitments. Nope, not for Sadie! She is a committed vegan and follows a strict diet that allows her to have a few treats here and there, but mainly remaining an advocate for saving the animals. Her maturity and discipline is "queen-like"!
3. She is besties with Millie Bobby Brown
Okay, cuteness overload! It was very upsetting to see Eleven and Max not hit it off on-screen, so for them to basically become sisters off-screen is a blessing! The fact that their personalities are so different allows them to complement each other in the right way. Sadie's sweet soul and Millie's vibrant personality bring all that is good in the world and all we can do is sit back in awe. From their vacations in Cabo to the musical covers, our fangirl/fanboy meters are on a high! Millie, you've got a friend in Sadie!
4. She had to learn how to skateboard for her "Stranger Things" role
When Max pulls out her skateboard, it pretty much looks like a natural. We never stopped to think about the amount work that went into creating her skater-girl look. Well, it wasn't all fun and games for the actress. Before getting the role, Sadie had no idea how to skateboard! Following a gruelling 3-hour-a-day skateboard practice schedule, she was able to get the hang of it and the rest is history. You know what they say, Sadie, practice makes Max!
Oh boy! Sadie is headed for greatness and watching it from the sidelines makes us feel overwhelmed with emotion. Her class and kindness is inspiring and she is continuing to steal hearts left, right, and center. She is pretty much unstoppable and to top it all off she is extremely genuine. We like us some Sadie Sink!
(Image via Patricia Schlein/WENN)
- Nicole Dzenga, YH Contributing Writer