4 Shows From Our Childhood That Should Follow In "iCarly" And "The Proud Family"'s Footsteps!
05-17-2021 by Heather Barette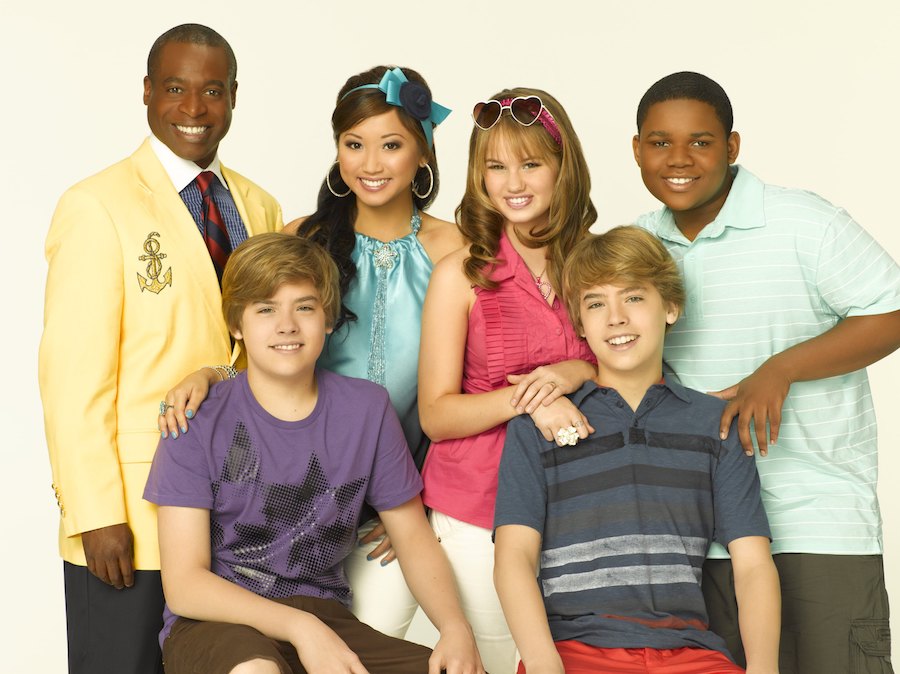 ( © Bob D'Amico/Disney Channel via Getty Images)  
First, they began re-creating all of the Disney princess movies in live-action form. Then, we started to hear about all of the reunions and spin-offs our kid selves wouldn't be able to get enough of – from "Raven's Home" to "High School Musical: The Musical – The Series" to even the gender-defying "Blue's Clues" spin-off "Blue's Clues & You!", and so much more. It's as if all of us Gen-Z/Millennial cuspers time-travelled back to elementary school and froze our TiVos, only to un-pause them more than a decade later!
We all know that the '90s sitcoms have come back in a big way (although jury's still out on if "Fuller House" was really necessary), but I'll save that discussion for another day – today we're talking kid shows and only kid shows. So, in honor of "iCarly" and "The Proud Family" making their highly-anticipated returns to the small screen, I threw together a list of all the Nickelodeon and Disney masterpieces that deserve a renaissance, and how their respective networks can make it happen. I'm jamming to "Wake Up" by Hilary Duff as we speak, so now's a better time than ever to get started. Let's do this!
1. "Drake & Josh"
I'm going to be honest here, I still don't think I've outgrown this one and I just turned 24. These brothers could not have been more entertaining, and Josh Peck's physical transformation throughout the series was incredible to watch as well. And, let's be real, we all have a little (or more than a little) Meghan in us. What a goddess that Miranda Cosgrove is. I think Nick could bring this show back in a number of different iterations – maybe Drake is a successful musician still rolling out the hits and Josh is still his manager? Maybe the three siblings have to move back in with their parents as they struggle to navigate adulthood? I could go on, but you get the picture. Nick execs, make this happen!
2. "The Suite Life of Zack and Cody"
Yes yes, I know that we already got a spin-off, but the "On Deck" version just didn't do it for me. No disrespect to Debby Ryan and company, but I say they bring it back with the OGs. Only this time -- wait for it -- London owns the Tipton. How perfect would that be?! Maybe this would be a next-gen situation, where Zack, Cody, Maddie, et. al., are doing their own thing but all end up back at the Tipton for whatever reason, and their kids are the ones wreaking havoc on the hotel. As for Mr. Moseby, Carey, Arwin, and Esteban? I say bring 'em all back! Heck, even Agnes! Okay, I admit that this pitch is less developed, but I know I'm not the only one that wants to see this band get back together. Oh, and let's toss in another guest appearance by Jesse McCartney too. And like 80% of the High School Musical cast. So good.
3. "Ned's Declassified School Survival Guide"
Probably the most severely underrated show on my list, I can't imagine how the kids these days are getting by without this gem. I firmly believe that there are more adventures to be had with our friends Ned, Moze, and Cookie, but I'm going to take this pitch in a little bit of a different direction. Rather than them still giving tips to middle schoolers (which would be, um, strange), I see this show as a Netflix-esque parody where they all work at the same crappy job and are helping young professionals survive the work grind. Easy-peasy. This seems seriously useful, especially in a world where even getting a job for people my age is nearly impossible, much less being able to secure employment that is actually satisfying. Plus, I think we all want to know what Coconut Head is up to these days. Yep, I'm sold — making room in my queue as we speak.
4. "Lizzie McGuire"
Gosh, this one hurts. I know this is a dark way to end the list, but leaving Lizzie off didn't seem like an option. I haven't given up hope that Duff's vision of a fully-realized, adult version of "Lizzie McGuire" will come to fruition, but Disney+ should've figured it out already. I mean, Lizzie, Miranda, and Gordo would be in their early-to-mid-30s right now! Didn't Marie-Antoinette once say "Let them have sex!" or something? Though I wouldn't have wanted them hooking up with each other. Or maybe I would have. Guess we'll never know. God, I'm still pissed. I'm sure Hilary and the powers that be would've made it exactly what we wanted, nay, needed, but now we have to live in a world where Lizzie, at least for the time being, is back on the shelf. I mean, remember how much we cringed at that episode where Lizzie and Miranda wanted to buy bras? Ugh, inject that straight into my veins. Thanks a lot, Mickey.
So those are the shows I would bring back. As someone who watched way too much television as a kid, all of those series – and the people who starred in them – formed the bedrock of my childhood and adolescence. I would go so far as to say I wouldn't be the same person I am today without them. So, hopefully, they can re-enter our lives. Wow, Sharpay's version of "You Are the Music in Me" from HSM2 just came on. We had it good back in the day, didn't we?