4 Movie Franchises Based on Books That Might Work Better as TV Series!
Written by Sarah Osman. Published: January 23 2017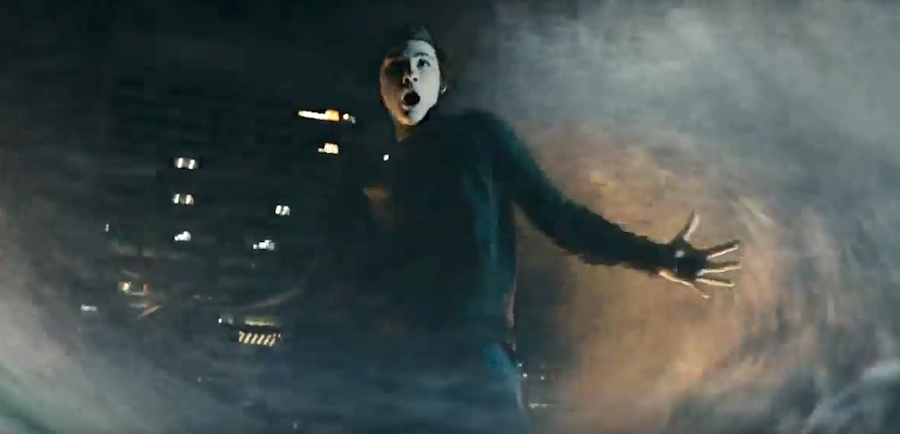 Critics and fans seem to agree that the Netflix version of "Lemony Snicket's A Series of Unfortunate Events" is much stronger and closer to the original novels (written by Lemony Snicket, AKA Daniel Handler) than the 2004 movie starring Jim Carrey. There are a few reasons as to why, including the fact that Handler/Snicket's novels are loaded with details. There is simply too much content to try and cram one book into one movie -- let alone three books into one movie, as the film did. But by dividing each book into two 45-minute episodes, all of the fun little minutiae can be included (and one can even add a few more, just as the Netflix series has done).
The movie was first planned in 2000, and both Handler and Barry Sonnenfeld, the current director of the Netflix series, were set to helm it. However, due to scheduling conflicts and budget concerns, Sonnenfeld dropped out and Handler had little to do with the actual film. So, the Netflix series appears to be what Sonnenfeld and Handler originally had in mind, and it's really quite a remarkable, stylized feat.
The new take on "A Series of Unfortunate Events" made me think of other book series that have been adapted into films that may have also worked better as television series. Here are a few other book series I would like to see adapted for TV:
The Chronicles of Narnia
C.S. Lewis's famous allegorical series has previously been made into a television series (a few times, actually) but it's due for a reboot. The previous adaptations are difficult to track down, and thanks to the marvels of modern technology, an updated Narnia would be quite impressive. The Disney films (of which there are now three in the Narnia series) are quite beautiful, but they fail to capture all of the magic and wonder of Narnia. Just like A Series of Unfortunate Events, Narnia is loaded with small details that help bring the mystical world to life. It's time to go back through the wardrobe and spend a bit more time with the lion and the witch.
Mary Poppins
While we all know and love the Disney version of Mary Poppins (which has spawned a Broadway play, a making-of movie, and a soon-to-be-released sequel), the original book series is quite different (there's a reason author P.L. Traversnever took a shine to the movie). The original Mary Poppins is actually set in the 1930s, and Poppins isn't quite as friendly as she in the film. She also has a lot more friends than just Bert and goes on far more adventures than in the film. I would personally be curious to see this more faithful take onMary Poppins, as well as watch her journey in multiple mystical lands.
Percy Jackson & the Olympians
It's quite a shame that the film series of Percy Jackson & the Olympians never took off, especially when one considers how much of a hit the book series is. Penned by Rick Riordan, Percy Jackson introduced a whole new generation of kids to the wonders of Greek mythology (and, in later series, Egyptian mythology). Considering the rich world and characters Riordan created, many expected Percy Jackson to become the next Harry Potter, but something about the films just never resonated with audiences. This could have happened for a multitude of reasons -- too much was cut from the book, there wasn't enough marketing, etc. But that doesn't mean Hollywood should give up on Percy Jackson completely. I just don't think two hours was enough time to tell even one story of Percy -- he needs at least a few episodes per novel, just like A Series of Unfortunate Events.
Eragon
We know that audiences love dragons (just look at "Game of Thrones" and How to Train Your Dragon), so a TV series based on theEragon books would probably fare quite well. The series was turned into a movie in 2006 but was not received well by critics or audiences. Despite that caveat, there's no reason thatEragon couldn't work as a TV series. The books are still quite popular, and due to its similarities to Star Wars (a farm boy joins a group of rebels to take down an evil king), it would be easy enough for audiences to follow. There are also quite a few books in the Eragon series, which means plenty of material for plenty of seasons!
(Image via 20th Century Fox/YouTube)
- Sarah Osman, YH Contributing Writer