3 Social Influencers We Are Thankful For This Year!
Written by Brittany Taormina. Published: November 24 2016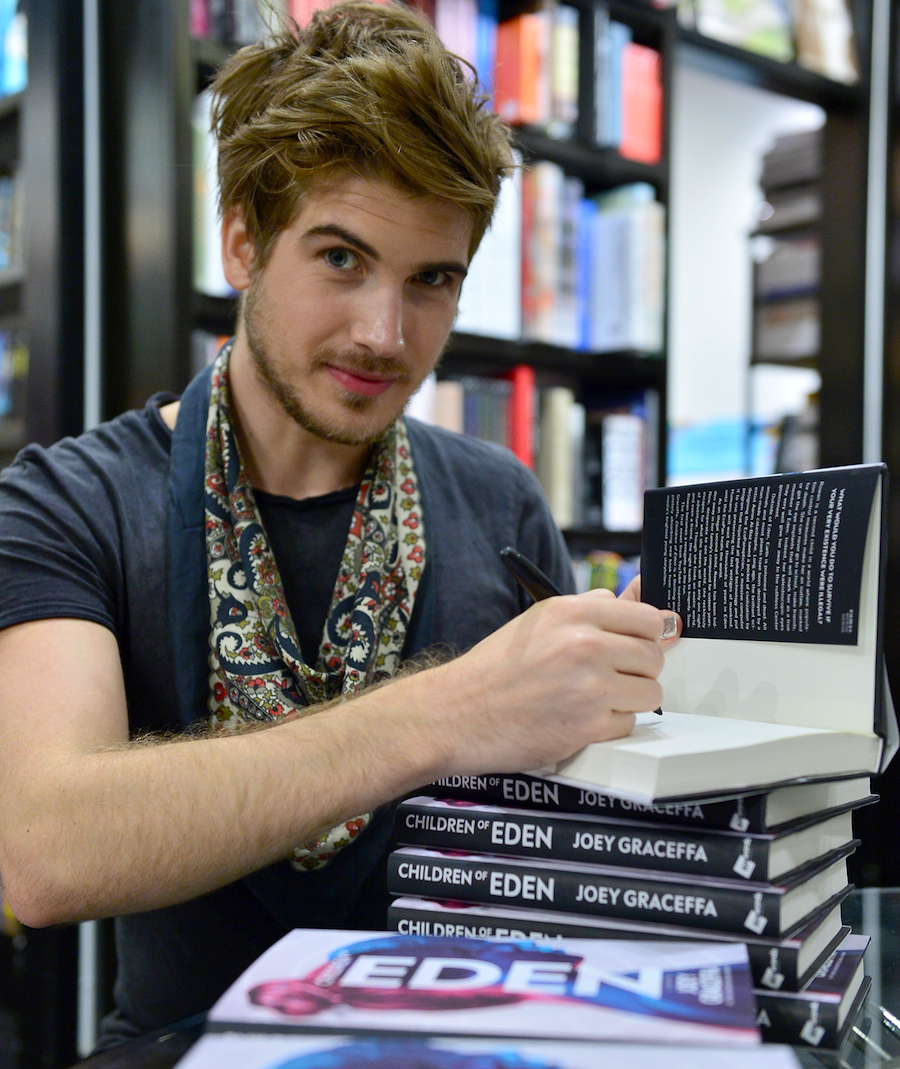 Nothing like a good vlog or beauty tutorial to get us through a tough day (or even a normal one)! The Internet has become a great platform for entertainment and expression for many diverse people from around the world, sharing their unique skills, knowledge, and/or personalities through the magic of the interweb. Here are 3 stars from social media that we are thankful for this year!
1. Tanya Burr
If you haven't checked out Tanya Burr's YouTube channel, you are missing out. With almost 4 million subscribers and 7 years of experience, she has captured the attention of the world. Tanya is a joy to watch as she shows her passion for beauty, fashion, and baking. She even has her own makeup line, Tanya Burr Cosmetics, with some of the best lipstick shades in the game (I highly recommend that you purchase 'Pink CoCoa' and 'Bigg Kiss'!). She also received the Manuke Doctor YouTuber Award at Glamour Women of the Year. Tanya was the first person to ever receive this award. She's incredibly kind, genuine, and big hearted!
2. Zoe Sugg AKA Zoella
Another one of our favorites this year as to be Zoella. She started herYouTube channel in 2009, and 11 million subscribers later she has so much to be proud of, not to mention her great outlook on life. Like Tanya, Zoe also has her own line of beauty products. Zoella Beauty has an array of products from bath fizzers to fragrances. It's important to mention that the third installment of her book series, Girl Online, is out NOW. She recently said, "Make every decision for you, not other people." This is a great reminder as you grow into yourself and how you find the true you. Hats off to Zoe!
This Massachusetts native has many, many talents and great ideas that he brings to life effortlessly. His 6-episode webseries "Storytellers" was released in 2014, and his imagination has continued to grow. He branched out to his own crystal jewelry line called Crystal Wolf, and his recent YouTube mini-series "Escape the Night" starred an array of fellow social stars as they attend a murder mystery dinner. In October, he released his newest novelChildren of Eden and became a New York Times Best Seller almost instantly. Joey loves to tell stories and puts his own twist on them. We are so lucky to have him!
Who's YOUR favorite Social Influencer of the year?
(Image via JLN Photography/WENN)
- Brittany Taormina, YH Contributing Writer