3 Reasons Why the New One Direction Music Video is "Perfect"!
Written by Brittany Taormina. Published: October 21 2015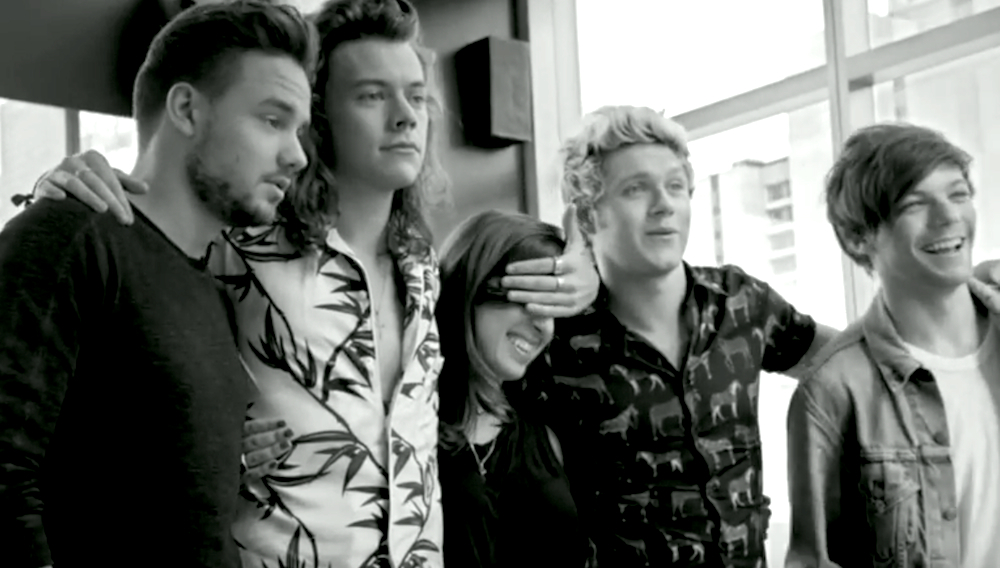 ATTENTION ALL DIRECTIONERS!
One Direction's new song off their soon-to-be released album,Made In The A.M, is an absolute SMASH! This is such a sweet song with a beautiful melody, and the music video is very different from what we have seen in the past. They still have their signature sense of humor, but they also showcase their serious side. Check it out below!
Okay, let's talk...
1. BTS
The music video has a great chill vibe; presenting the video in black and white especially sets the tone. It's simple and the focus is really on the music. It doesn't feel like a music video but more like you are hanging out with them at a hotel. It's great behind-the-scenes interaction that we don't often get to see.
2. Classic 1D
These boys definitely know how to keep the fun alive in all their videos. There are still parts that show the boys messing around and being funny -- It's one of the reasons why we love them so much! This music video perfectly captures how they can be serious while sticking to their humorous roots and adding in subtle moments of laughter.
3. Absolute Perfection!
Who are we kidding? The boys have done it again; the music video is LITERALLY "Perfect". If this song doesn't make you excited for the new album, I don't know what will!
Harry, Niall, Liam, and Louishave worked hard to make this their best album yet and all signs are pointing in only one direction indeed -- the rightdirection! Made In The A.M. is out on November 13 and we are already counting down the days.
Don't forget to pre-order Made In The A.M. right now on iTunes!
(Screenshot via YouTube)
- Brittany Taormina, YH Contributing Writer