3 Reasons We're Obsessed with Charlie Puth!
Written by Brittany Taormina. Published: August 24 2015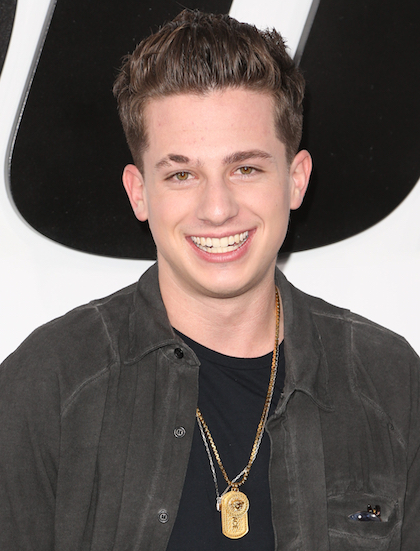 Well, it's official; we are in love with Charlie Puth. This guy is the real deal! An artist, producer, and songwriter, he makes the most clever vocal choices and his music has an old school feel to it that sets him apart from anyone else. There is no one in the industry that has his sound, and that alone is going to take him very far.
Three years ago, he was discovered on YouTube with a duo cover ofAdele's "Someone Like You" and even caught the attention of Ellen Degeneres. Now he has #1 hit song! It has been a long time since we felt this good about an artist. Here are three reasons why you should be listening to Charlie Puth!
1. Charlie's EP
How do you describe Charlie's voice? Let's just say that if the heavens opened, that is what would come pouring out! Charlie's EP, Some Type of Love, was released in late April and it is absolutely incredible. He has even collaborated with Meghan Trainor on his song "Marvin Gaye" and made an appearance in Meghan's music video for "Dear Future Husband". My favorite song off his EP is "Suffer" -- I am in a constant state between bursting out crying or clapping. I don't even care that no one is around! His music deserves to be heard by many.
2. He's an incredible songwriter.
Charlie is also responsible for writing the hit song from Furious 7that has been making you cry all summer, "See You Again", which he collaborated with Wiz Khalifa. Not to mention, he also wrote Sia's "Chandelier"! If you haven't heard Charlie's version of both these songs, stop reading and watch them! They are worth your time. I love that you can feel his emotion when he sings, and he does it effortlessly.
3. Work Ethic
It is obvious that Charlie lives for music. He has worked hard to be where he is now, and it is evident that a lot effort goes into creating his own personal sound. Charlie has been nominated for two VMAs and we couldn't be prouder. Make sure to vote for him!
Not convinced yet? Well then check out Charlie's visit to the YH Studio where he performed "See You Again" and "Marvin Gaye" live!
Now that you can't get enough of Charlie just like us, follow him on Twitter, Facebook, and Instagram!
(Photo via Brian To/WENN)
- Brittany Taormina, YH Contributing Writer