3 Reasons to Watch Fullscreen's "The Deleted"!
Written by Brittany Taormina. Published: December 19 2016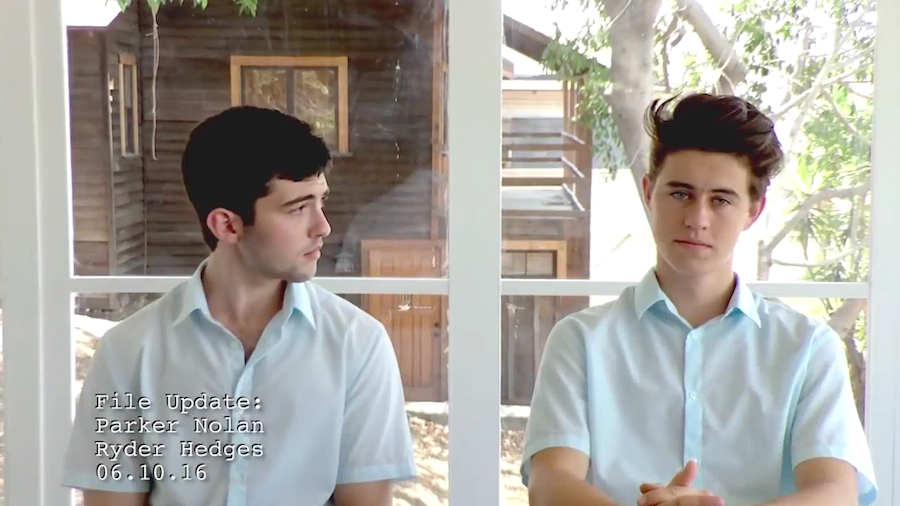 "The Deleted" is a new original series from Fullscreen featuring 8 episodes that follow a group of escapees from a cult in Northern Washington who begin to disappear -- YIKES! A stage of paranoia occurs with the group of young individuals who escaped several years back.
We think Fullscreen has created a show that will leave you on the edge of your seat. Here are 3 reasons why you should check out the show!
1. Director Debut: Bret Easton Ellis
You may know him as the author who wrote the cult classic American Psycho, but now Bret Easton Ellis is making his directorial debut. Ellis is known for his dark take on stories and this series is no different. Fullscreen CEO George Strompoloshas said that this is by far their darkest original series. It looks like Ellis is not going to disappoint!
2. Cast, Cast, Cast
A good cast is everything! The series stars an array of actors and actresses from all different platforms, including Nash Grier,Amanda Cerny, Madeline Brewer,Ian Nelson, Daniel Zovatto,Will Peltz, Spencer Neville,Alissa Violet, and Todd Maurer. 
3. Storyline
It's always refreshing watching a trailer that leaves you wanting more, and this one definitely does that. The thriller piques your curiosity and we know that you will be yelling  "WHAT IS GOING ON" -- but that's a good thing! Nash said that show "starts to turn into a manhunt and gets pretty crazy." As mentioned earlier, the show follows a group of young escapees from a cult, and if that doesn't draw you in, I don't know what will.
The series debuted on December 4 through December 11, which means you can watch the entire series right now! Make sure to checkout theFullscreen website to find out how you can get caught up on the series via their SOVD service. Who knows, there could be a season 2…
(Image via Fullscreen/YouTube)
- Brittany Taormina, YH Contributing Writer